This bugs me to no end, I will post at the end of this a oft posted comparison to progressive billionaires versus more conservative billionaires and the impact this money has for-or-against our freedoms.
Michael Medved shows how Democrats and rational libertarians (the Koch Brothers) diverge on the issues most important to voters. Not to mention the hypocrisy of the left in all this. So much so that Washington Post's Dana Milbank said:
✂ "Democrats' climate-change filibuster is nothing but a lot of hot air"…. "This may be the first time in history that a group of senators filibustered themselves."
The Washington Examiner's Zack Colman points out some of the hypocrisy when he writes,
✂ "While Reid has grown more boisterous when it comes to the Koch brothers, Republicans have shot back that Democratic-aligned outsiders are starting to play the big money game as well. They have pointed to Tom Steyer, the billionaire former hedge fund manager, who has pledged to spend $100 million through his NextGen Climate PAC on climate and environmental issues ahead of the 2014 midterm elections."
Powerline goes on to explain the reason behind a bunch of old, outdated politicians doing an all-nighter:
…Tom Steyer, a billionaire who has made a great deal of money on government-subsidized "green" energy projects, has become one of the Democratic Party's most important donors. On February 18, he hosted a fundraiser at his home that netted $400,000. Harry Reid and six other Senators attended, along with Al Gore and a number of rich environmentalists. At that meeting, plans for last night's talk-a-thon were already being laid.

The connection is simple: Steyer has pledged to contribute $50 million and raise another $50 million to help Democrats in the 2014 elections. The catch is that they have to emphasize global warming as an issue:

✦ Steyer's advocacy group, NextGen Political Action, plans to spend at least $50 million of the former hedge-fund manager's money, plus another $50 million raised from other donors. The group will refuse to spend money on behalf of Democrats who oppose climate regulation, but will not spend money against them either, according to Chris Lehane, a Steyer consultant.

So the Democrats are trying to walk a narrow line. They need to make noise about global warming to keep the cash flowing from Tom Steyer and other deep-pocketed environmental activists (some of whom, of course, are also "green" energy cronies)….
Plus, the comparison to these leftist radicals shrinking human freedom (growing government) versus allowing the proverbial us to make more choices in the individual sense (smaller government) is legend:
---
…First, the government needs to issue a mandate that all households must own at least one firearm. We will need a federal agency to ensure that people aren't just buying cheap BB guns or .22 pistols, even though that may be all they need or want. It has to be 9mm or above, with .44 magnums getting a one-time tax credit on their own. Let's pick an agency known for its aptitude on firearms and home protection to issue required annual certifications each year, without which the government will have to levy hefty fines. Which agency would do the best job? Hmmmm … I know! How about TSA? With their track record of excellence, we should have no problems implementing this mandate.
Don't want to own a gun? Hey, no worries. Supreme Court Chief Justice John Roberts says citizens have the right to refuse to comply with mandates. The government will just seize some of your cash in fines, that's all. Isn't choice great? Those fines will go toward federal credits that will fund firearm purchases for the less well off, so that they can protect their homes as adequately as those who can afford guns on their own. Since they generally live in neighborhoods where police response is appreciably worse than their higher-earning fellow Americans, they need them more anyway. Besides — gun ownership is actually mentioned in the Constitution, unlike health care, which isn't. Obviously, that means that the federal government should be funding gun ownership….
This is why people fear government, to answer John's question.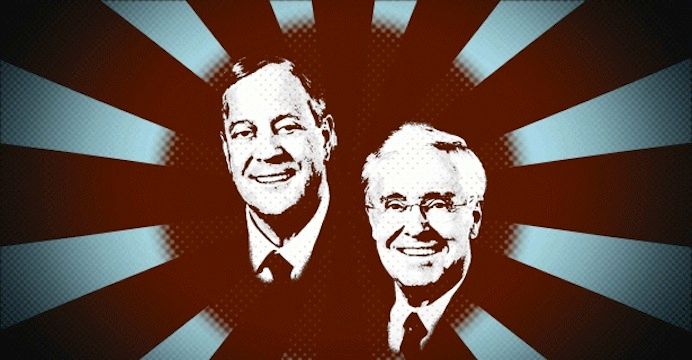 ---
Back to the excellent NewsBusters response to "Krystal Ball" on MSNBC:
Honestly, how does this woman have a job in a news division?
Oh. That's right. MSNBC isn't a news organization. How could I have forgotten?
Saying Republicans don't want young people to buy health insurance is preposterous.
What conservatives don't want is the government to force young people to purchase something that morbidity tables show will likely have absolutely no benefit for them until the distant future so that others who likely will benefit much sooner can get it either for free or far more cheaply.
Irrespective of what Supreme Court chief justice John Roberts foolishly ruled last year, this is neither Constitutional nor ethical.
As for these young people dying if ObamaCare is not enacted, that asininely assumes that people won't have the money to pay for their care if they get sick or won't purchase health insurance when they reach an age when they believe they need it.
For example, Ball mentioned prenatal care and tetanus shots. As a person that owns an insurance agency, I certainly would be telling a client looking to have children to purchase health insurance.
As for Pap smears, the Mayo Clinic recommends women over 21 do them every two to three years.
The cost varies state by state. In New York City, you can get one for as little as $150.
As such, a woman in that city doing it even once every two years would save thousands of dollars paying for it herself rather than buying health insurance.
As for cholesterol tests, these are now available online for as little as $40.
This great, short, update comes via The Lonely Conservative:
The short answer to the question posed above is "Not even close." It's not the Koch Brothers or ALEC. Nope. The biggest spender in the dark money game is the Tides Foundation. Oh and by the way, Tides is a big liberal group.
Whenever "ALEC" and "dark money" are mentioned in the media, however, there ought to be a third name given at least equal attention – the Tides Foundation. That's because Tides, the San Francisco-based funder of virtually every liberal activist group in existence since the mid-1970s, pioneered the concept of providing a cut-out for donors who don't wish to be associated in public with a particular cause. It is instructive to compare the funding totals for Tides and ALEC.
A search of non-profit grant databases reveals 139 grants worth a total of $5.6 million to ALEC since 1998. By comparison, Tides is the Mega-Goliath of dark money cash flows. Tides received 1,976 grants worth a total of $451 million during the same period, or nearly 100 times as much money as ALEC. But even that's not the whole story with Tides, which unlike ALEC, has divided and multiplied over the years. Add to the Tides Foundation total the directly linked Tides Center's 465 grants with a combined worth of $62 million, and the total is well over half a billion dollars. (Read More)
So there.