~ Re-Posted ~
Had to post this from NewsBusters. The rhetoric from the media (MSNBC, CNN, and the like) has been mind-numbingly shallow. I also wish to say that I doubt Ball has ever mentioned any add as being backed by Soros. To wit, before getting to the NewsBusters piece, let me explain why people fear government via a post of mine answering a local writer:
---
And any person should acknowledge why someone should "fear" government more than business. In fact, I made this point on my FB outgrowth of this blog in talking to my liberal friend:
This is why people fear government, to answer John's question.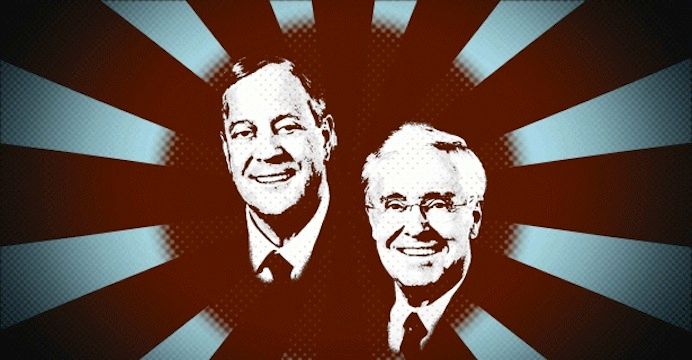 ---
Back to the excellent NewsBusters response to "Krystal Ball" on MSNBC:
This great, short, update comes via The Lonely Conservative:
---
BIG versus SMALL
---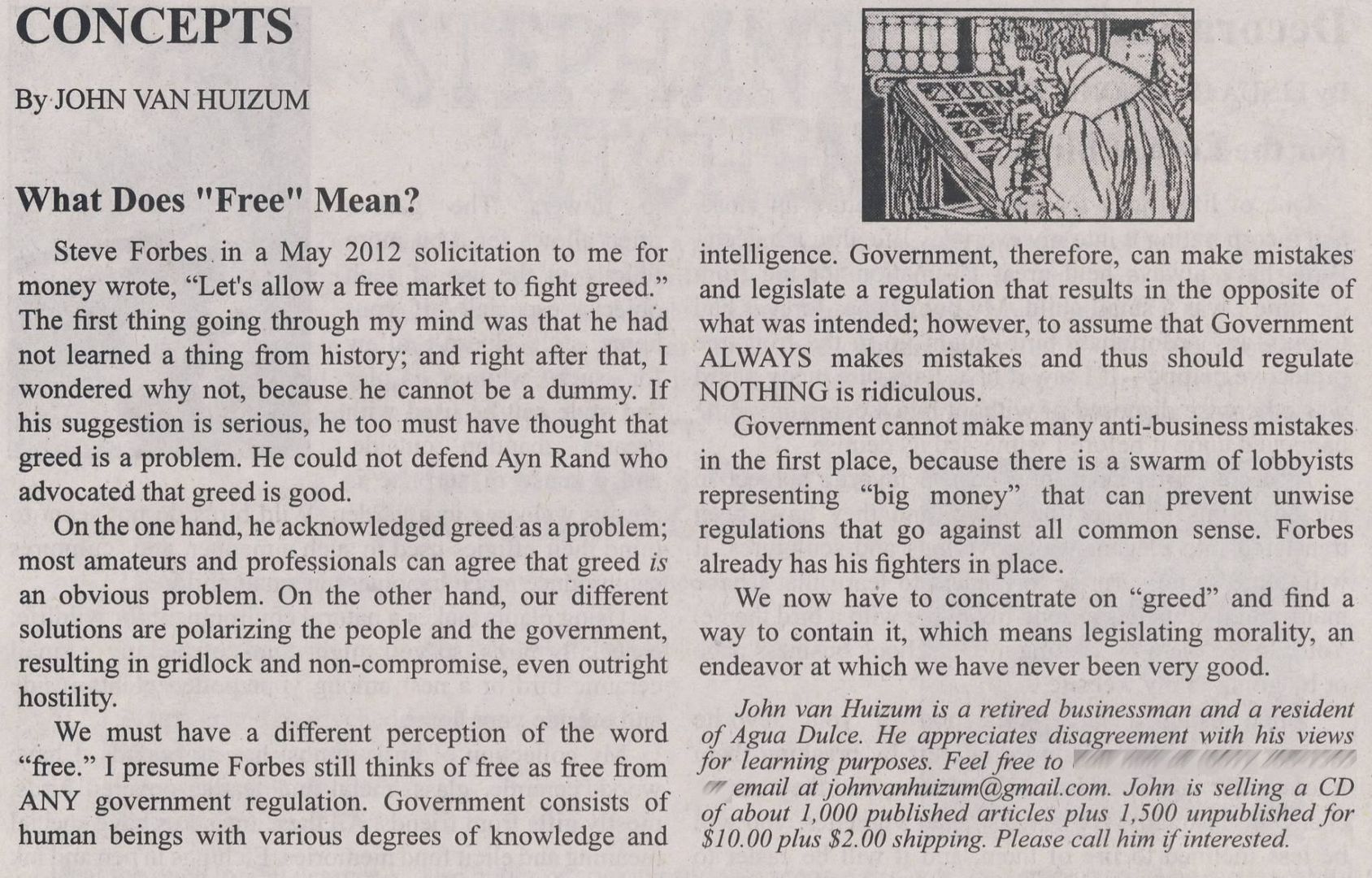 (You can enlarge the article by clicking it.) This is a local, small town magazine, and John Van Huizum writes a regular piece that I will critique here-and-there. Here is my first installment:
Footnotes:
[1] Thomas Sowell, Basic Economics (New York, NY: Basic Books, 2004), 361.
[2] Michael Medved, The 10 biggest Lies About America (New York, NY: Crown Forum, 2008), 132; see also, "What Did He Get for That Money?"
[3] youtu.be/RWsx1X8PV_A
[4] John Van Huizum, Agua Dulce/Acton Country Journal, Vol. XXII, Issue 21 (May 26, 2012), 19.
[5] a) Person A has position X; b) Person B presents position Y (which is a distorted version of X); c) Person B attacks position Y; d) Therefore X is false/incorrect/flawed.
[6] Dennis Prager, Still the Best Hope (New York, NY: Broadside Books, 2012), 35-36.