Can someone explain why this is not like a psy-op? I think that is the best name for what the media and the left do.
Some GLENN GREENWALD:
Posobiec links the Fake News for election to current Ukraine/Russia conflict
I was even banned on Facebook for 24-hours linking a story about Hunter Biden. One should note as well my passing along from my father-in-law his view given him via CNN in my post: "Make Orwell Fiction Again (Hunter Biden Edition)" 
But the Left's "psy-op" was so complete that a whistleblowing CEO of Hunter Biden's company was completely ignored. Let me repeat that, the corporate hating Left ignored an CEO dropping information. If this were about Trump's child you think the media would ignore it???
Backed by the power of government and BIG-TECH.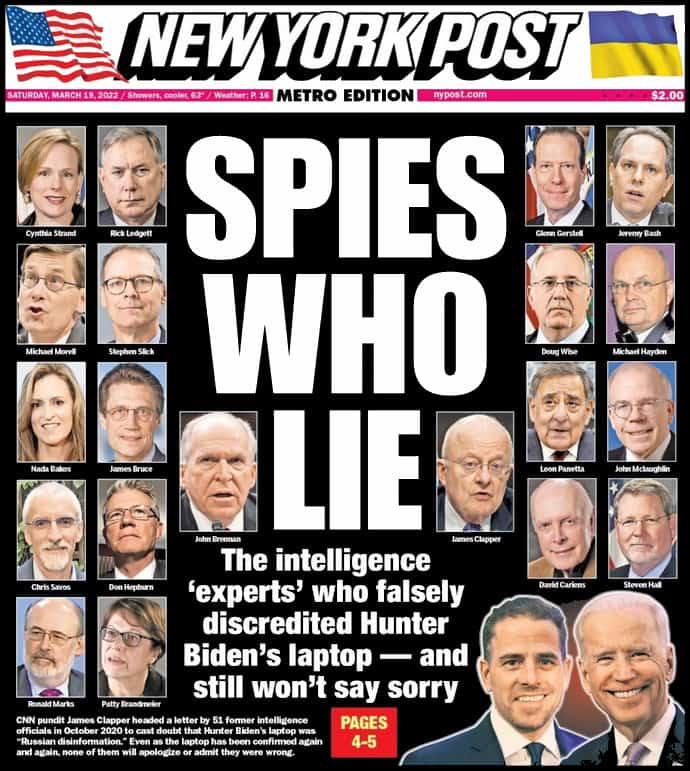 You see, the Left is Machiavellian. They can use bad or immoral or unethical methods or means as long as you accomplish something good by using them. In this case the "good" was keeping Trump from office.
PERIOD.
FULL STOP.
— To quote Joe Biden and Jen Psaki