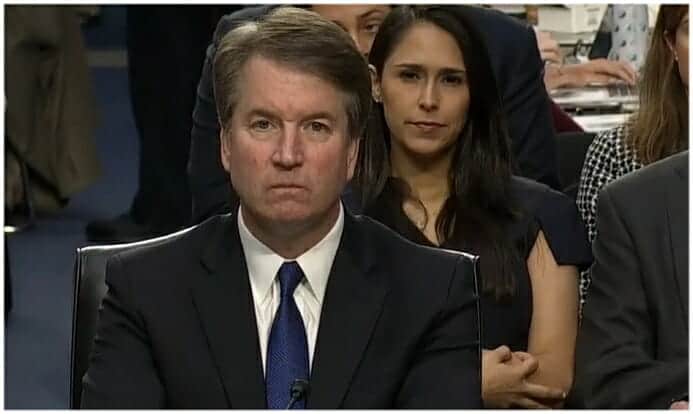 Two MUST READ stories:
Malicious Attack on Zina Bash Shows How Deranged #Stopkavanaugh Has Become | Social Media Mob Goes After Half-Mexican, Half-Polish Jewish Grandchild of Holocaust Survivors for Supposedly Flashing A White Power Hand Sign. (LEGAL INSURRECTION)
…We've already covered today the antics of Democrat Senators trying to abort the hearings by repeatedly interrupting, the disruptions by Linda Sarsour and crew, and the stage and phony claim that Kavanaugh refused to shake the hand of the father of a Parkland school shooting victim.
All those things were stupid political theater.
But there is an evil attack on a former Kavanaugh law clerk, Zina Bash, which shows how malicious #StopKavanaugh has become….
HOT AIR notes the response from Zina Bash's husband, U.S. Attorney John Bash: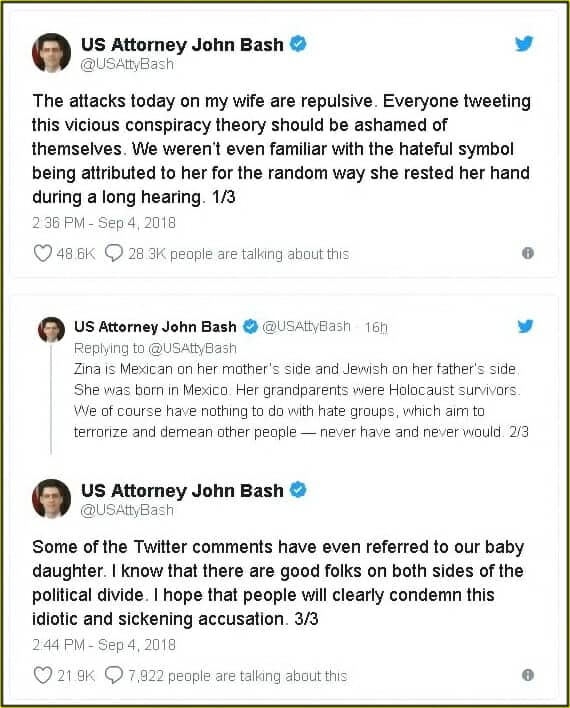 The Craziest Liberal Freakout Of All Time (POWERLINE)
…I had no idea this dog-whistle racist symbol was so widespread. Like most grand conspiracies, it is everywhere…