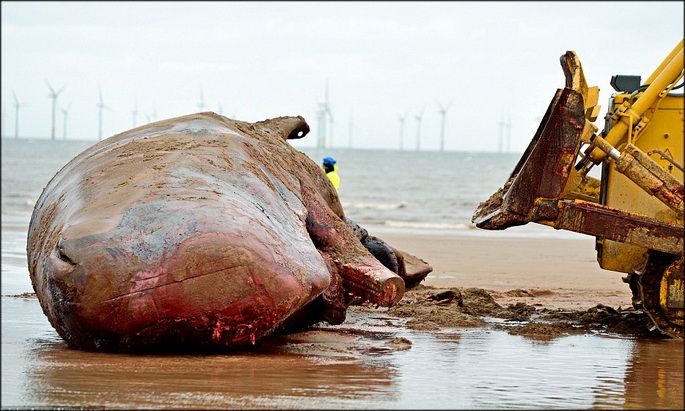 What's Up With That notes the story from Germany:
That was Germany… other stories popped up about Whales beaching themselves in Lincolnshire, England. According to the BBC, a fifth whale washed up on shore. So, I was curious about if there are wind farms nearby that would similarly affect these creature environmentalists seem to care so much about. This story from a 2013 Daily Mail article:
Here is a Getty Image from the farm:
An interesting Power Point slide show of these vibrations can be found HERE.