I combined two segments of the Larry O'Connor Show responding to THE ATLANTIC'S story. One at his opening to the show yesterday, and the other is his interview with Sean David from THE FEDERALIST. I also add at the beginning a SPECIAL REPORT excerpt regarding Bolton's assertion from actually being in the meeting (full video @FOX). As well as ending the audio by Larry O'Connor with an excerpt of THE FIVE. The point of this is to note that if a person who is a hostile witness to Trump – substantiates Trump's claim, that goes a long way to making the point (WESTERN JOURNAL).
MAKE NO MISTAKE, there is an issue with anonymous sources in the media that is on steroids right now. I note this in a book review series I just started on my site (R-PT). But here you have four ON-THE-RECORD sources that rebut the anonymous sources (EPOCH TIMES). Five according to the DAILY WIRE, whom 4 were present and go on the record: Sarah Huckabee Sanders, Hogan Gidley, Dan Scavino, Steven Miller, and Lt. General Keith Kellogg.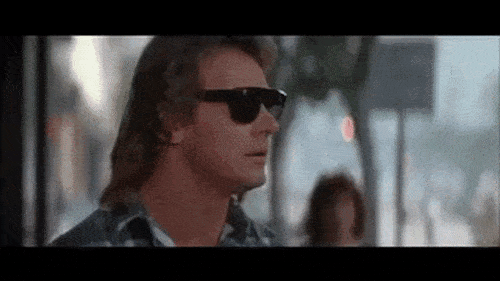 And in story-after-story you see this pattern, the Washington post or the New York Times or CNN and the like will have a breaking news story – that in the end cannot be substantiated.
What The Atlantic SHOULD DO is include with every story bashing Trump mention that it's owner is a mega-donor to Biden's campaign. Here is the DAILY CALLER'S bullet points:
Billionaire philanthropist Laurene Powell Jobs, the majority owner of The Atlantic, has donated over $1.2 million to former Vice President Joe Biden and other Democratic candidates and groups since 2019, Federal Election Commission records show.

Powell Jobs owns a 70% stake in The Atlantic, and she reportedly communicates often with its editor-in-chief, Jeffrey Goldberg.
So not only is The Atlantic apparently guided by the same bias CNN is driven by ([undercover video] BREITBART), but an ad that ran on Morning Joe's MSNBC show was another factor in how well-orchestrated this was. The Atlantic story came out after the business day Thursday ("The story came out at night on the east coast" — video at TWITTER)"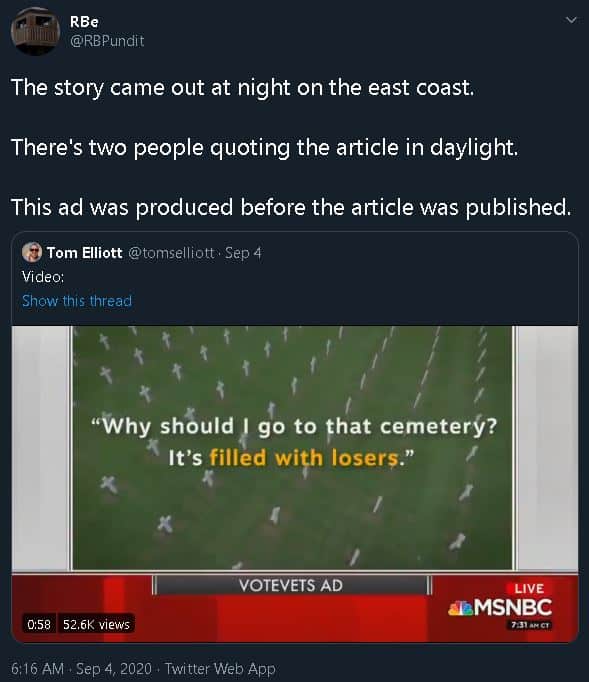 The ad was aired 12-hours later. As the WASHINGTON EXAMINER notes:
RED STATE also joins the fray:
As one comment from the TWITTER thread linked above says:
If anyone wants to offer an explanation other than the media colluded with the Biden campaign, I'm more than happy to hear it.
Mee too.
(See more at TWITCHY)