Originally posted 11-30-2010 || Updated 3-4-2016
I was asked by a friend of my oldest Son on this topic, to see my response to him — JUMP to the bottom
Keep in mind if you are saying one of the below issues is morally wrong… you are saying so by borrowing from the Judeo-Christian worldview. Atheism or pantheism cannot account for moral [absolute] wrongs. For more on this, see:
Philosopher and scholar Mortimer J. Adler rightly points out that while many Christians are quick in responding to the conclusions in an argument often times the Christian is unaware that the point of departure is not in the conclusion, but in the starting premise, the foundational assumptions.
Norman L. Geisler & Peter Bocchino, Unshakable Foundations: Contemporary Answers to Crucial Questions About the Christian Faith (Minneapolis: Bethany House, 2001), 20-21.
As someone who falls into the category of Protestant, some may find it odd that here I am defending Catholics from a recent attack by a left-leaning columnist, Gwynne Dyer. In his September 25th (2010) article entitled, "Why Pope can't stand diversity and tolerance," (at the New Zealand Herald online) Gwynne Dyer shows how he is in some dyer need of clarity of thought. I will deconstruct the parts I feel are always in need of addressing. Of course, out of the gate Dyer hits the Catholic Church with the priesthood molestation cases. While I would agree with Dyer that these are horrible instances of action on the priesthood's part which should be held to the highest standards (as should pastors in Protestant denominations), we part company in his obvious statement that this emasculates any Christian from commenting on the culture around us:
Speaking in Scotland, he condemned "aggressive forms of secularism" and the threat of "atheist extremism". Never mind the hundreds or thousands of priests who raped little boys (and occasionally little girls). (

Dyer

)
In this statement Dyer is saying because priests molested and sodomized boys and girls this should stop the church universal to comment on other aspects of the culture in general. This doesn't make sense, and I will show you how in some analogies based in cases of molestation and sodomy in other fields of specialty. This actually comes from a challenge laid out to me in a debate about the mosque at Ground Zero, and it too used a position of moral injustice to try and squash dissent on an entirely different issue. I was challenged with the following thought in regards to the location of said mosque:
Sean

….

If we are to follow your logic, I guess no Catholic churches should be located within a few blocks of daycare centers, no?
I respond:
NUMBER TWO, I wish to discuss this issue of molestation by priests that you intimated about.
School counselors, dentists, Buddhist monks, foster parents, and the like — all have abused children. Men who are pedophiles look for positions of AUTHORITY OVER [*not yelling, merely emphasizing*] children that afford MOMENTS OF PRIVACY with these same children. Dentists do not violate children or women in the name of dentistry. Buddhists monks do not sodomize children in the name of Siddhartha. School counselors in the name of psychology, foster parents in the name of Dr. Spock, etc, … you get the point. Likewise, priests do not violate children in the name of Christ. (The many terrorist attacks are in the name of something… can you tell me what Nora?)
[….]
So I hope you can see that mentioning churches next to schools is a non-sequitur, I think we can agree that any church moving priests (Catholicism) or pastors (Protestantism) from one parish or church to another is a problem that has to be dealt with. Just like teachers who have the same issues levied towards them are moved from district-to-district (N.E.A.).
Read more: RPT Discussing Mosques and Men
Here is an updated stat for clarity on this subject:
While sexual repression might explain the horrific history of sexual abuse committed by Catholic clergymen, it does not explain the much greater incidence of sexual abuse by secular educators in the public school system.41
[41] "The physical sexual abuse of students in schools is likely more than 100 times the abuse by priests." Shakeshaft, C. Ph.D., U.S. Department of Education report. 2002. [The 2004 study can be seen here in PDF FORM. I believe the author meant 2004]
Vox Day, The Irrational Atheist: Dissecting the Unholy Trinity of Dawkins, Harris, And Hitchens (Dallas, TX: BenBella Books, 2008), 174.
Here is how LIFE SITE discussed the information:
---
…But according to Charol Shakeshaft, the researcher of a little-remembered 2004 study prepared for the U.S. Department of Education, "the physical sexual abuse of students in schools is likely more than 100 times the abuse by priests."
After effectively disappearing from the radar, Shakeshaft's study is now being revisited by commentators seeking to restore a sense of proportion to the mainstream coverage of the Church scandal.
According to the 2004 study "the most accurate data available at this time" indicates that "nearly 9.6 percent of students are targets of educator sexual misconduct sometime during their school career."
"Educator sexual misconduct is woefully under-studied," writes the researcher. "We have scant data on incidence and even less on descriptions of predators and targets. There are many questions that call for answers."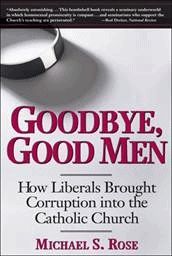 [….]
Weigel observes that priestly sex abuse is "a phenomenon that spiked between the mid-1960s and the mid-1980s but seems to have virtually disappeared," [see recomended book to the right] and that in recent years the Church has gone to great lengths to punish and remove priestly predators and to protect children. The result of these measures is that "six credible cases of clerical sexual abuse in 2009 were reported in the U.S. bishops' annual audit, in a Church of some 65,000,000 members."
Despite these facts, however, "the sexual abuse story in the global media is almost entirely a Catholic story, in which the Catholic Church is portrayed as the epicenter of the sexual abuse of the young."
[….]
In 2004, shortly after the Shakeshaft study was released, Catholic League President William Donohue, who was unavailable for an interview for this story, asked, "Where is the media in all this?"
"Isn't it news that the number of public school students who have been abused by a school employee is more than 100 times greater than the number of minors who have been abused by priests?" he asked.
"All those reporters, columnists, talking heads, attorneys general, D.A.'s, psychologists and victims groups who were so quick on the draw to get priests have a moral obligation to pursue this issue to the max. If they don't, they're a fraud."
EASILY PUT:
Because teacher's unions transfer teachers who molest children around the districts means one should reject education.
…OR…
Because teacher's unions transfer teachers who molest children around the districts means education doesn't exist.
In other words, would Columbia University have to stop teaching about education because the N.E.A. shuffles around rapists and child predators? The argument is a non-sequitur designed merely to stir up feelings of animosity and then direct them towards an entirely different subject. There tends to be a blurring of subject/object distinction on the professional left. Here is a short list of what I alluded to above:
1) Religious News Online reports from an original India Times article, another source that cites this is Child Rights Sri Lanka:
Two Buddhist monks and eight other men were arrested on Wednesday, accused of sexually abusing 11 children orphaned by the island's 19-year civil war, an official said.
Investigations revealed that the children, aged between nine and 13, had been sexually abused over a period of time at an orphanage where the men worked, said Prof. Harendra de Silva, head of the National Child Protection Authority….
2) Washington County Sheriff's Office Media Information reported the following:
Mr. Tripp was arrested for sexually abusing a former 15-year-old foster care child.
The investigation started when the Oregon Department of Human Services was contacted by a school counselor who learned that there may be sexual abuse involving a student and Mr. Tripp. DHS workers then contacted Sheriff's Detectives who took over the investigation.
Detectives learned that Mr. Tripp has been a foster parent since 1995 and has had at least 90 children placed in his home during that time. Sheriff's Detectives are concerned that there may be more victims who have not yet reported sexual contact involving Mr. Tripp….
3) A therapist who worked at Booker T. Washington Middle School in Baltimore was arrested in Catonsville and charged with molesting a 13-year-old boy, Baltimore County police said yesterday.
Robert J. Stoever, 54, of the 1500 block of Park Ave. was arrested Sunday night after a county police officer saw him and the boy in a car in a parking lot at Edmondson Avenue and Academy Road, said Cpl. Michael Hill, a police spokesman.
Stoever was charged with a second-degree sex offense and perverted practice, according to court documents. He was sent to the Baltimore County Detention Center, Hill said….
4) A Bronx dentist was arrested yesterday on charges that he twice raped a 16-year-old patient whom he had placed under anesthesia during an office visit on Thursday, police said.
The girl, a patient of the dentist for several years, was hired for a summer job as his receptionist on Thursday, and had an appointment with him for treatment that afternoon, said Lieut. Hazel Stewart, commander of the Bronx Special Victims Squad.
[….]
"She went in and she changed into a little uniform that he gave to her, and he gave her some files to work on," the lieutenant said. "Then he said that it was time to take a look at her teeth."
At that point, Lieutenant Stewart said, "he used some type of anesthesia on her and he allegedly raped her."
The young woman told officers that she was never fully anesthetized, Lieutenant Stewart said, but that "the effects of the anesthesia were strong enough to render her helpless to such a degree that he was able to rape her again."
These folks that commit these crimes are atheists, Christians, Buddhists (which are epistemologically speaking, atheists), and every other ideology and from every stripe of life and culture in the world.
Thus, the argument is as strong as this:
There have been many cases of dentists molesting and raping children, therefore, dentists cannot take moral positions on secular society.
The conclusion just doesn't follow the premise.
There have been many cases of priests molesting and raping children, therefore, the Pope (insert Catholic here) cannot take moral positions on secular society.
In the case of religious comparisons, you would have to isolate the founders and their lives in order to properly judge a belief, not the followers. I would engender the reader to consider well this quote by Robert Hume:
The nine founders among the eleven living religions in the world had characters which attracted many devoted followers during their own lifetime, and still larger numbers during the centuries of subsequent history. They were humble in certain respects, yet they were also confident of a great religious mission. Two of the nine, Mahavira and Buddha, were men so strong-minded and self-reliant that, according to the records, they displayed no need of any divine help, though they both taught the inexorable cosmic law of Karma. They are not reported as having possessed any consciousness of a supreme personal deity. Yet they have been strangely deified by their followers. Indeed, they themselves have been worshipped, even with multitudinous idols.
All of the nine founders of religion, with the exception of Jesus Christ, are reported in their respective sacred scriptures as having passed through a preliminary period of uncertainty, or of searching for religious light. Confucius, late in life, confessed his own sense of shortcomings and his desire for further improvement in knowledge and character. All the founders of the non-Christian religions evinced inconsistencies in their personal character; some of them altered their practical policies under change of circumstances.
Jesus Christ alone is reported as having had a consistent God-consciousness, a consistent character himself, and a consistent program for his religion. The most remarkable and valuable aspect of the personality of Jesus Christ is the comprehensiveness and universal availability of his character, as well as its own loftiness, consistency, and sinlessness.
The World's Living Religions (New York, NY: Charles Scribner's Sons, 1959), 285-286.
All this is to show that Dyer's article starts with a shallow logic that is more a straw-man than a real critique of anything the Pope said. As much as I disagree with the office and structure of the Catholic church, this line of attack is asinine to say the least. I recommend to those who seriously wish to know why this rash of molestations has taken place should read the book by Michael S. Rose, Goodbye Good Men: How Liberals Brought Corruption Into the Catholic Church.
---
A Post on Buddhist Molestations
---
Deeper Thinking Here at RPT
Then… if reality is ultimately characterless and distinctionless, then the distinction between being enlightened and unenlightened is ultimately an illusion and reality is ultimately unreal. Whom is doing the leading? Leading to what? These still are distinctions being made, that is: "between knowing you are enlightened and not knowing you are enlightened." In the Diamond Sutra, ultimately, the Bodhisattva loves no one, since no one exists and the Bodhisattva knows this:
"All beings must I lead to Nirvana, into the Realm of Nirvana which leaves nothing behind; and yet, after beings have been led to Nirvana, no being at all has been led to Nirvana. And why? If in a Bodhisattva the notion of a "being" should take place, he could not be called a "Bodhi-being." And likewise if the notion of a soul, or a person should take place in him.
So even the act of loving others, therefore, is inconsistent with what is taught in the Buddhistic worldview, because there is "no one to love." This is shown quite well (this self-refuting aspect of Buddhism) in the book, The Lotus and the Cross: Jesus Talks with Buddha. A book I recommend with love, from a worldview that can use the word love well. One writer puts it thusly: "When human existence is blown out, nothing real disappears because life itself is an illusion. Nirvana is neither a re-absorption into an eternal Ultimate Reality, nor the annihilation of a self, because there is no self to annihilate. It is rather an annihilation of the illusion of an existing self. Nirvana is a state of supreme bliss and freedom without any subject left to experience it."
(From: Reincarnation vs. Laws of Logic)
(This is a h/t to Freepers) The Chicago Tribune has this story about Monks disappearing when needed in court. Buddhist Temples say, "not our responsibility":
Buddhist monks walk away from sex-abuse cases
Across the U.S., temples frustrate investigators by insisting they have no control over monks' actions, whereabouts
The meeting took place at Wat Dhammaram, a cavernous Theravada Buddhist temple on the southwest edge of Chicago. A tearful 12-year-old told three monks how another monk had turned off the lights during a tutoring session, lifted her shirt and kissed and fondled her breasts while pressing against her, according to a lawsuit.
Shortly after that meeting, one of the monks sent a letter to the girl's family, saying the temple's monastic community had resolved the matter, the lawsuit says.
The "wrong doer had accepted what he had done," wrote P. Boonshoo Sriburin, and within days would "leave the temple permanently" by flying back to Thailand.
"We have done our best to restore the order," the letter said.
But 11 years later, the monk, Camnong Boa-Ubol, serves at a temple in California, where he says he interacts with children even as he faces a second claim, supported by DNA, that he impregnated a girl in the Chicago area.
Sriburin acknowledges that restoring order did not involve stopping Boa-Ubol from making the move to California. And it did not involve issuing a warning to the temple there. Wat Dhammaram didn't even tell its own board of directors what happened with the monk, he said.
"We have no authority to do anything. … He has his own choice to live anywhere," Sriburin said.
A Tribune review of sexual abuse cases involving several Theravada Buddhist temples found minimal accountability and lax oversight of monks accused of preying on vulnerable targets.
Because they answer to no outside ecclesiastical authority, the temples respond to allegations as they see fit. And because the monks are viewed as free agents, temples claim to have no way of controlling what they do next. Those found guilty of wrongdoing can pack a bag and move to another temple — much to the dismay of victims, law enforcement and other monks.
A woman who alleges she was sexually assaulted by a monk at a Theravada Buddhist temple in Chicago holds her 11-year-old daughter, who was conceived, according to her mother, during the assaults. (Stacey Wescott, Chicago Tribune / July 24, 2011)
---
Question from Son's Friend
---
A friend of my oldest son contacted me about questions his brother is shooting his way. One dealt with this topic and a specific article (of which I will give only the headline):
✦ Pennsylvania grand jury finds 50 Roman Catholic priests raped hundreds of children
Here is my response after my son's friend asked for some help:
I do have a few responses.
To that story specifically, there is a specific response, as well as a broader issue at hand. First the specifics (and I encourage you as well to read and understand the main point as well…)
➤ [I linked to this post]
SIDE ISSUES
FIRSTLY, people do not realize that many of these cases took place decades ago… and some of these memories are gotten from hypnotism or bad interviewing by psychologists… or even by people who want money. There is a really good book on this called "Confabulations: Creating False Memories, Destroying Families." Another book is called, "My Lie: A True Story of False Memory." So how the memory is obtained from a childhood experience is important. This issue is partly to blame for some of the Satanic craze of a couple decades ago.
SECONDLY, in the late 60s and 70s till even currently, there has been a push to normalize homosexuality. I will use the Boy Scouts as an example. As the push [which has succeeded as of late] to allow gay men as Scout leaders… the obvious inference is that you will get more abuse. Men, in general, have a high sex drive/imagination. Marriage to a good woman will most times subdue this urge to have variety. Subdue it is a polite term… I as a man constantly fight my nature through a worldview to please my natural desires. We, as men, primarily fight two big issues in our life… our violent nature and our lustful nature. Gay-men do not have this leveling affect in their relationships.
So, as the priesthood had pressure applied to it to include gay-men looking for a celibate/priestly lifestyle, you had issues arise. A good book on this topic is entitled, "Goodbye, Good Men: How Liberals Brought Corruption into the Catholic Church."
THIRDLY,and this segways into the main issue… these men who are attracted to boys or young people, typically look for jobs that they are in a control, or has moment of privacy and authority over their intended victims. Whether this be the Priesthood, a youth pastor, a Boy Scout leader, a dentist, a school counselor, a teacher, and the like.
THAT BEING SAID, of course not all these experiences are false. This has nothing to do with whether God exists or not. OR, whether the Catholic Church is the correct institution in its expression of Christian truth. (I happen to think that just like in my church, there are saved and there are unsaved persons… just like in the Catholic church.)
HOWEVER, if you say, "I doubt God's existence because of this…" you would have to be consistent and apply this to other areas of your experience. For instance, the National Education Association and other local teacher unions often do the same. They cannot fire people because of the union contracts (or it is damn near impossible to and cost lots of $$$$$ to fire a tenured teacher). They cover-up their crimes and move the teacher from district to district. I make this point in my link, but to be clear… I still believe in the importance of education despite this. LIKE I still believe in the importance of God despite actions of people.
Another issue related to this is that without the Judeo-Christian worldview/ethic, one cannot say absolutely that such abuse is morally wrong. One need only look as far as atheists for this idea to be fleshed out: Hear Atheists Themselves on Evil and Absolutes
Hope this helps.
SeanG
PS: Always related to this topics are these issues… the first link is a response to an author in a small local paper: