Nightmyre, you said:
"Christianity, and many other religions, put forth the concept of Heaven and Hell. Obviously, there is no basis in REALITY for these two locations. You cannot look on a map and pinpoint the physical location of heaven and hell. However the religion gives you the TOOLS NECESSARY to reach this goal. And using these tools requires a large amount of faith, because you are NEVER certain that you will reach your goal."
You show a very tainted view of what Christianity actually teaches.  You seem to clump many beliefs (not just Christianity) into one set or way of thinking.  This is not only disrespectful to me (although it really doesn't bother me), it is disrespectful to others of various faiths.  I make it a goal to, at the least, when I deal with other faiths, to really delve into what they actually teach and believe.  I will post some stuff here to assist in showing you where you are off the mark in just one area of the Christian faith.
Obviously, if the God of the universe [the Judeo-Christian God] has revealed Himself truly, and if Christ is the only true way of salvation, then we would expect convincing evidence to substantiate this. Not just some evidence, or inferior evidence offering a dozen equally valid options in the choice of their religion; but superior evidence, offering the thinking man only the most logical choice. Dr. John Warwick Montgomery asks:
Dr. John Warwick Montgomery makes the point again that "the historic Christian claim differs qualitatively from the claims of all other world religions at the epistemological point: on the issue of testability" ("The Jury Returns: A Juridical Defense of Christianity," in Evidence for Faith: Deciding the God Question, p. 319).  A good example of someone taking the faith up on its claims were Viggo Olsen, M.D., author of Daktar: Diplomat in Bangladesh, and his wife, who were both skeptics who…
And this claim to truth includes the possibility of self-defeating constructs within the framework of Christian philosophy, which I have shown to be in the atheists philosophy.  Mortimer J. Adler is one of the world's leading philosophers, chairman of the board of editors for the Encyclopedia Britannica, architect of the Great Books of the Western World series and its remarkable Syntopicon, he is also the director of the prestigious Institute for Philosophical Research in Chicago.  Adler says, "I believe Christianity is the only logical, consistent faith in the world" (Christianity Today, Nov. 19, 1990).  Did you get that?  One of the greatest philosophers of our time said that unlike Christianity, every religion that claims to have an epistemology is self-defeating.
Dr. Drew Trotter, a Cambridge University graduate, argues convincingly that "logic and the evidence both point to the reality of absolute truth…."  George F. Gilder, one of our century's "greatest minds," and author of Wealth and Poverty and Telecosm, says "Christianity is true, and its truth will be discovered anywhere you look very far"] (David A. Noebel, Understanding the Times: The Religious Worldviews of Our Day and the Search for Truth, p. 13).  Principle at Wycliff Hall, Alister McGrath, author of Intellectual Don't Need God and Other Myths, says the evidence for Christianity is akin to that found in doing good scientific research:
Noted Christian scholar Dr. Carl F. H. Henry wrote a three thousand page, six volume work on the topic of God, Revelation, and Authority.  After his exhaustive [to say the least] analysis, Henry declared that "Truth is Christianity's most enduring asset…" (Ajith Fernando, The Supremacy of Christ, p. 109).
Dr. Robert A. Morey writes,
James Sire points out in his book, Why Should Anyone Believe Anything At All?, that an argument for belief, religious or otherwise, must be secured on the best evidence, validly argued, and able to refute the strongest objections that can be mustered against it (p. 10).  Dr. Norman Geisler adds that "In the face of overwhelming apologetic evidence, unbelief becomes perverse" (Baker Encyclopedia of Apologetics, p. 529). Take note, faith is active throughout the believers life and grows and matures as the believer does. It includes some aspects that are well worth mentioning:
But faith is not just about reason, it involves a "moral element of personal trust," and often times people are so hurt throughout life that this "leap of faith" is a tough choice because the people they trusted have failed them and they tend to apply this knowledge to their heavenly Father. It is Freud reversed. So what is a well-balanced understanding of faith, or, personal trust? Here, Wayne Grudem deals with this on a seminary level for the student:
Here is an in-depth — apologetic dealing with faith and reason by Dr. Geisler: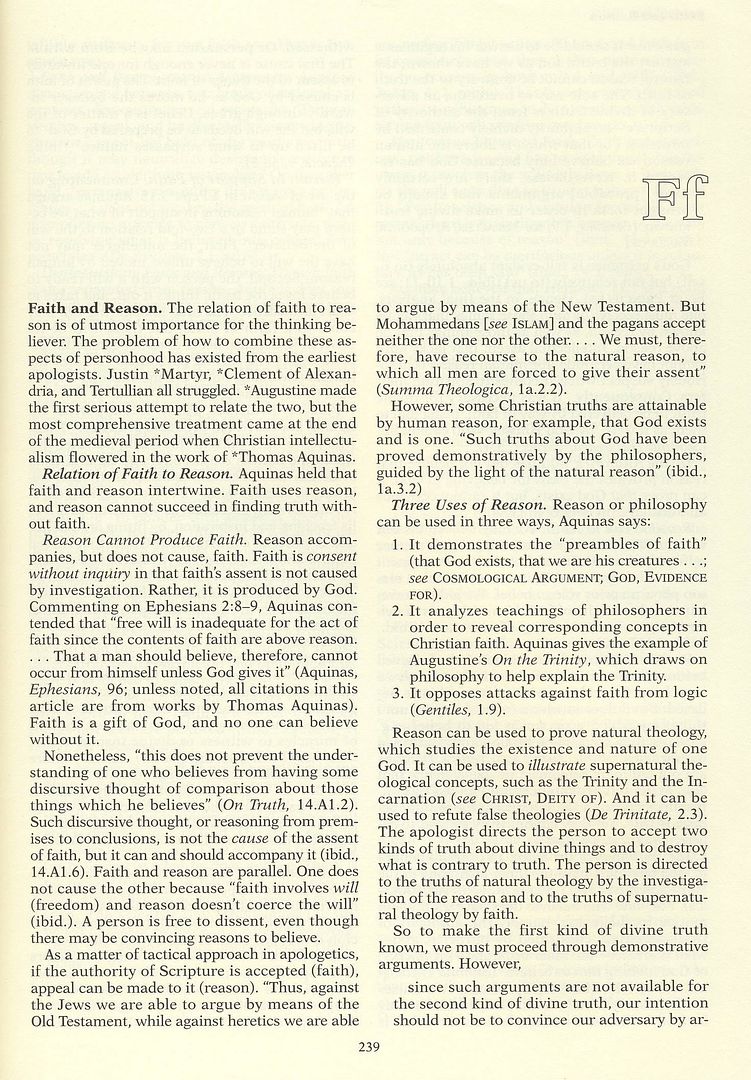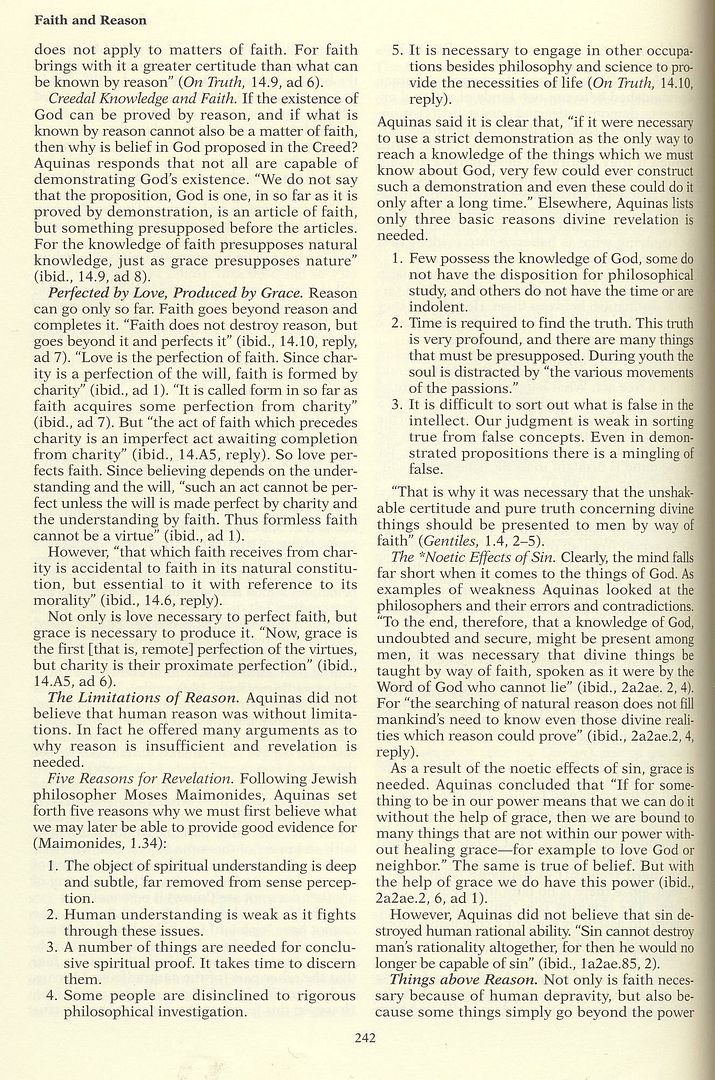 ---
Evolution vs. Reason, Logic, Love, justice, + more
---
One of the most deep thinkers of the Founding Fathers, John Adams, noted that even "liberty" ~you know, one of the ideals impregnating our Founding Documents~ would be groundless if naturalism were true [among other things]:
Ever hear an atheist say he's a freethinker? Well, if atheism is true, an atheist, cannot be free nor would his thinking make any real sense. Frank Turek explains.
'If my mental processes are determined wholly by the motions of atoms in my brain, I have no reason to suppose that my beliefs are true…and hence I have no reason for supposing my brain to be composed of atoms.' (J.B.S. Haldane)"
These are some of my favorite quotes and dealing with "naturalism" and their logical end-result, consequences, or logical conclusions. Merely a combining of MANY quotes and a "not-so-few" videos.
Why Atheism Cannot Account for Logic and Reasoning from shirley rose on Vimeo.
See also my post on logical conclusions in meta-ethics and evil (like rape), HERE:
"Relativists aren't interested in finding truth but in preserving their own autonomy. This isn't a logical argument against relativism, of course. I'm just trying to point out that the true(!) basis for relativism is ultimately rooted in its motivation rather than in any good reasons or persuasive arguments." — Paul Copan
This childish rejection of God in light of the evidence provided through the Book of Nature comes way of True Free Thinker, and shows the juvenile manner in which evidence is rejected in lieu of the ego:
(For the above audio) Well respected [in evolutionary circles] University College London Professor (Emeritus) of Cell and Developmental Biology answers this, and explains that most people want more. And indeed, the Judeo-Christian God is the only answer to this conundrum. You can see how the answer to the problem actually resonates and responds to the truth of human need.
In other words, if naturalistic evolution is true, reductionism is also in play. Then we are determined by the chemical make-up, firing of synapses, and whole of historical events leading up to us controlling our actions. So one could ask in all seriousness, "how much does love weigh?"
It is a cold world, unbelief.

I wish to start out with an excerpt from a chapter in my book where I use two scholarly works that use Darwinian naturalism as a guide to their ethic:
Dale Peterson and Richard Wrangham, Demonic Males: Apes and the Origins of Human Violence (New York, NY: Houghton Mifflin Harcourt Publishing, 1997).
Randy Thornhill and Craig T. Palmer, A Natural History of Rape: Biological Bases of Sexual Coercion (Cambridge: MIT Press, 2000).
My incorporation of these works into my book (quote):
Now, hear from other atheist and evolutionary apologists themselves in regard to the matter:
Richard Dawkins
(h/t: Atheism Analyzed) – A Statement Made by an atheist at the Atheist and Agnostic Society:
[side note] You may also be aware that Richard Dawkins stated,
"What's to prevent us from saying Hitler wasn't right? I mean, that is a genuinely difficult question."
Stated during an interview with Larry Taunton, "Richard Dawkins: The Atheist Evangelist," by Faith Magazine, Issue Number 18, December 2007 (copyright; 2007-2008)
Lewis Wolpert
From the video description:
Atheists Trying to Have Their Cake and Eat It Too on Morality. This video shows that when an atheist denies objective morality they also affirm moral good and evil without the thought of any contradiction or inconsistency on their part.
Atheists Trying to Have Their Cake and Eat It Too on Morality from Reasonable Faith on Vimeo.
Dan Barker
This is from the video Description for the Dan Barker video below:
Note as well that evolutionary naturalism has very dogmatic implication, IF — that is — the honest atheist/evolutionist follow the matter to their logical conclusions, via the ineffable Dr. Provine:
William Provine
Atheist and staunch evolutionist Dr. William Provine (who is often quoted by Richard Dawkins) admits what life has in stored if Darwinism is true. The quote comes from his debate here with Dr. Phillip E. Johnson at Stanford University, April 30, 1994.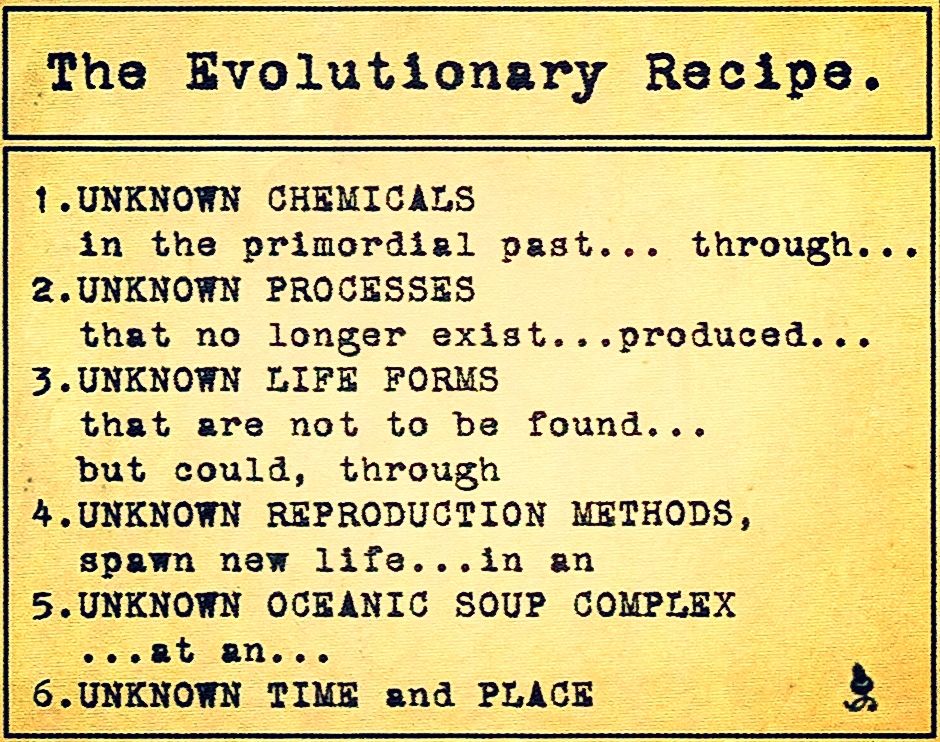 People think evolution is "science proper." It is not, it is both a historical science and a [philosophical] presupposition in its "neo-Darwinian" form. The presupposition that removes it from "science proper and moves it into "scientism" is explained by an atheist philosopher:
In other words, the guy most credited in getting us to the moon used science to get us there, but was a young earth creationist. His view on "origins" (origin science) is separate from his working science. Two categories.
Likewise one of the most celebrated pediatric surgeons in the world, whom a movie was made after, "Gifted Hands," is a young earth creationist. And the inventor of the MRI, a machine that diagnosed my M.S., is also a young earth creationist.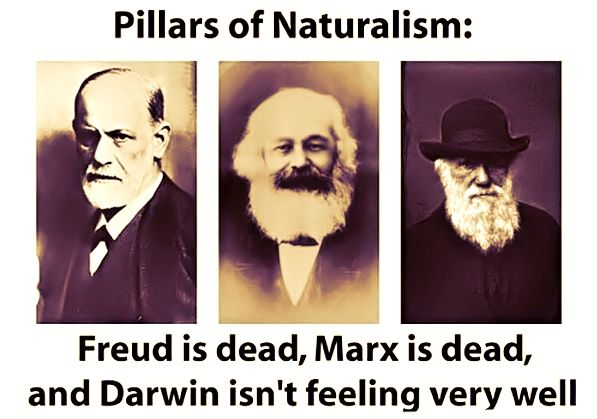 Evolutionary Darwinism is first and foremost an "historical science" that has many presuppositions that precede it, making it a metaphysical belief, a philosophy, as virulent anti-creationist philosopher of science, Michael Ruse explains:

What merit would attach to moral virtue if the acts that form such habitual tendencies and dispositions were not acts of free choice on the part of the individual who was in the process of acquiring moral virtue? Persons of vicious moral character would have their characters formed in a manner no different from the way in which the character of a morally virtuous person was formed—by acts entirely determined, and that could not have been otherwise by freedom of choice.
Mortimer J. Adler, Ten Philosophical Mistakes (New York, NY: Touchstone, 1985), 154.
Lee Strobel does a great job in relaying the evidence that we live in a finite cosmos and not an infinite one in his discussion with Dr. William Lane Craig [I added J. Warner Wallace as well to this presentation]:
This should be put in bullet points for easy memorization:
Albert Einstein developed his general theory of relativity in 1915;

Around the same time evidence of an expanding universe was being presented to the American Astronomical Society by Vesto Slipher;

In the 1920s using Einstein's theory, a Russian mathematician (Alexander Friedman) and the Belgium astronomer (George Lemaitre)  predicted the universe was expanding;

In 1929, Hubble discovered evidence confirming earlier work on the Red-Light shift showing that galaxies are moving away from us;

In the 1940's, George Gamow predicted a particular temperature to the universe if the Big Bang happened;

In 1965, two scientists (Arno Penzias and Robert Woodrow Wilson) discovered the universe's background radiation — and it was only about 3.7 degrees above absolute zero.
Here I will post a portion of a response to a local author on the issue that part of the above was likewise used:
---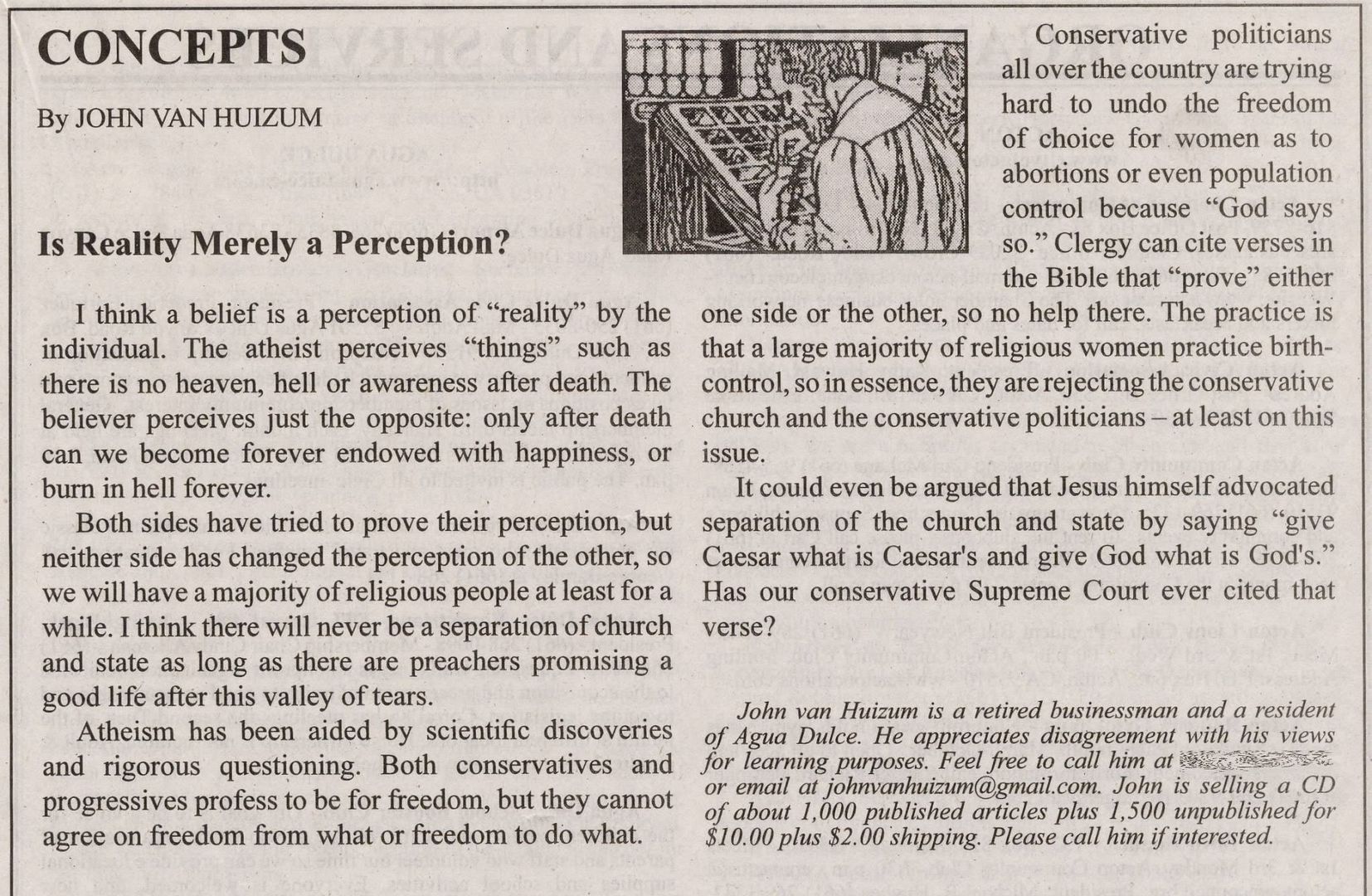 (You can click top enlarge)
Here are just two (of the many examples I can provide) of an atheist and an agnostic commenting on the above evidence:
✪ "The essential element in the astronomical and biblical accounts of Genesis is the same; the chain of events leading to man commenced suddenly and sharply, at a definite moment in time, in a flash of light and energy…. The Hubble Law is one of the great discoveries in science; it is one of the main supports of the scientific story of Genesis."
~ Robert Jastrow: American astronomer and physicist. Founding director of NASA's Goddard Institute for Space Studies, he is the director of the Mount Wilson Institute and Hale Solar Laboratory. He is also the author of Red Giants and White Dwarfs (1967) and God and the Astronomers (2nd ed., 2000).
✪ "Certainly there was something that set it all off. Certainly, if you are religious, I can't think of a better theory of the origin of the universe to match with Genesis."
~ Robert Wilson: is an American astronomer, 1978 Nobel laureate in physics, who with Arno Allan Penzias discovered in 1964 the cosmic microwave background radiation (CMB)…. While working on a new type of antenna at Bell Labs in Holmdel Township, New Jersey, they found a source of noise in the atmosphere that they could not explain. After removing all potential sources of noise, including pigeon droppings on the antenna, the noise was finally identified as CMB, which served as important corroboration of the Big Bang theory.
So, far from atheism being supported by science, the theistic worldview has been exemplified above all other models of interpretation (perceptions) of reality. Mind you this isn't "proof" how the naturalist wrongly interprets the empirical method (scientific positivism), but it is a probability that exceeds others. (I suggest taking time, about an hour, and listen to this presentation by William Lane Craig on the evidences for theism over other worldviews.) Here John makes one of his signature jumps from one topic to a completely different one. I sometimes feel — shot in the dark again — he does this with the idea that he is saying something "scientific" and that everyone should credit his knowledge in on this particular topic (which is not the case), and then he brings that "trust" into a completely different topic.
---
I hope this helps a little bit to those searching for answers.
YEC View of the beginning (Big-Bang)