UPDATE!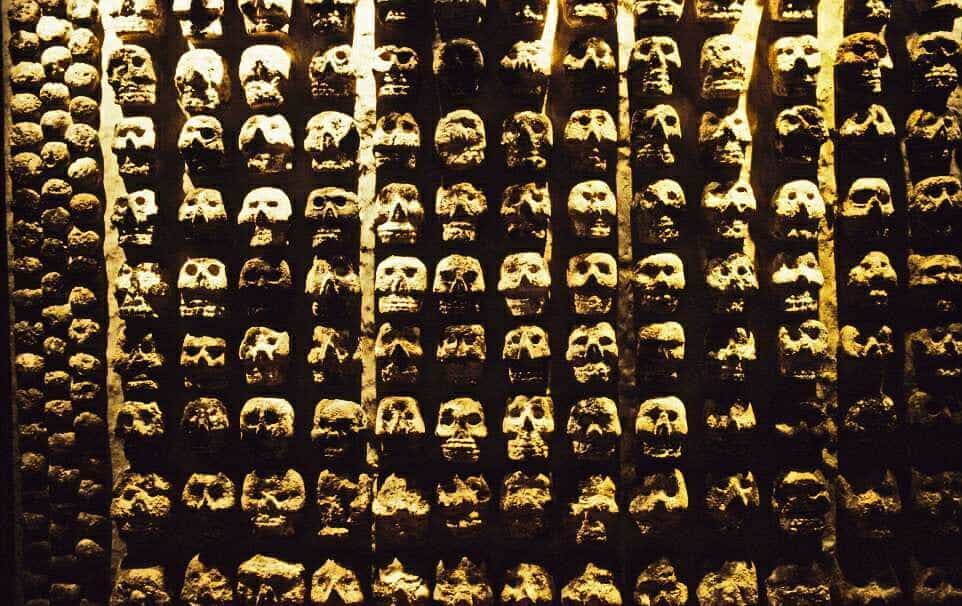 The DAILY MAIL informs us of the utter devastation of human sacrifice the Aztecs "enjoyed" — and why the cartels are the way they are. They are really a death cult version (Santa Muerte [watch your volume, video starts playing automatically at link]) of this early history:
(The Below Was Posted Oct, 2017)
This is a combining of three previous posts to make it easier for those looking for refutation to the Left's understanding of Columbus Day. Another resource is this excellent video.
The following conglomeration of responses to two seperate persons in a LONGER VIDEO where some Native-Americans express their "dislike" of Christopher Columbus.
Subjects dealt with are:
So the above video show that Christopher Columbus, the Spaniards, nor even Hitler reached the amount of terrorism on people quite like the pre-Colombian indigenous people of the Americas. Here is a small portion from a paper I wrote detailing some of this, followed by an excerpt from a site detailing some of this:
The first time I ran into information noting the incredibly evil culture, and how it was ultimately defeated (showing, absolute greed can still have VERY positive aspects to it), was a post on ROTTEN.COM
---
On June 23, 1865, in what was the last land battle of the war, Confederate Brigadier General and Cherokee Chief, Stand Watie, finally surrendered his predominantly Cherokee, Oklahoma Indian force to the Union. He was the last Confederate General "standing."
…

That same month, Watie's command surprised a group of soldiers that included troops from the 79th U.S. Colored Infantry who were cutting hay for livestock at the fort. Instead of accepting the surrender of the African Americans, the Confederates killed 40 of them. Such exploits earned Watie promotion to brigadier general

… (HISTORY BUFF)
One should see my stuff on the topics as well:
THE FEDERALIST has this excellent article that should be read in full:
---
INCAS AND OTHERS AS WELL
---
This includes the Incas as well (WIKI) — click pic for related story: