Joe Biden's new thing is talking about how bad "white male culture" is. Now that a presidential bid is on the line for 2020, he's willing to do whatever race-baiting it takes to win over the Democrat base, even if it costs a lot of self-hate.
See more at the WASHINGTON TIMES: Joe Biden Blames 'White Man's Culture' For Sexual Assaults: 'It's Got To Change'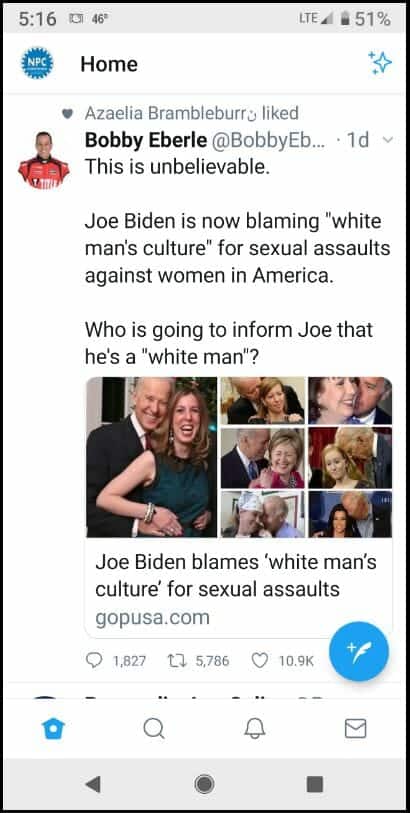 Omg I can't ??! Creepy @JoeBiden pic.twitter.com/zZV3c8FzmW

— Derek Utley (@realDerekUtley) April 4, 2019
In what world is this normal? (Nov 22, 2017):
While I like their rants (Paul Watson, Mark Dice, and others) and these commentaries hold much truth in them, I do wish to caution you… he is part of Info Wars/Prison Planet network of yahoos, a crazy conspiracy arm of Alex Jones shite. Also, I bet if I talked to him he would reveal some pretty-crazy conspiratorial beliefs that would naturally undermine and be at-odds-with some of his rants. Just to be clear, I do not endorse these people or orgs.