The following is with a h-t to YOUNG CONSERVATIVES, and comes by way of THE FEDERALIST PAPERS!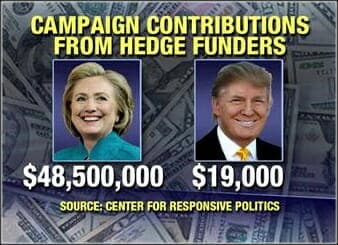 Take note that if you combine the above with this… you have in the Democratic Party EVERYTHING the Republicans are accused of.  An example:
From maligning and subverting others in the race (GOP or Democrat), from taking bribes, to making bribes… what has happened here in the primary is a giant leap ahead of what Democrats accuse George Bush of doing in Florida. Florida is chicken feed to what was revealed from these leaked DNC emails. On the DNC Convention floor, Bernie signs were confiscated, they censored the California delegation with "white noise speakers" and "reserving" the seats. It is worth noting that the woman behind this original censoring in the leaked DNC emails, stepped down because of this activity… to only be immediately hired by Hillary's campaign. I would also posit that this almost Orwellian censoring at the Democrat Convention has Debbie Wasserman Schultz finger prints all over it.
Republicans are rightly called "the stupid party" (read here Donald Trump) and the Democrats are called "the evil party" (read here Hillary Clinton).
I would rather be part of the Stupid Party.