A 13-year old article is making it's rounds and I thought it worthwhile to post it here – in full with links to comments/posts on it. This is from ARCHIVE TODAY via REDDIT: Here are some comments taken from REDDIT before the SUNDAY TIMES article.
The word 'philanthropist' now has negative connotations, whenever I see it next to someone's name I shudder.
The word has always been a whitewash of 'Robber Baron.'
But Bill Gates is a new breed – the Philanthro-capitalist. He doesn't give money to charities, he gives money to corporations, so he can use them as part of his plans. Lots of money to media for favorable attention, for example.
i prefer philanthropaths – it has that sinister ring to it
We need to familiarize ourselves with search engine alternatives
Real life James Bond villain[s].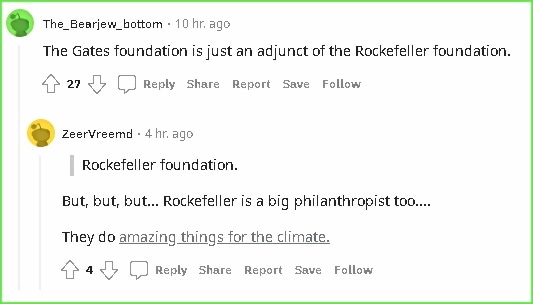 IGOR'S SUBSTACK has more
INDEPENDENT SENTINEL has more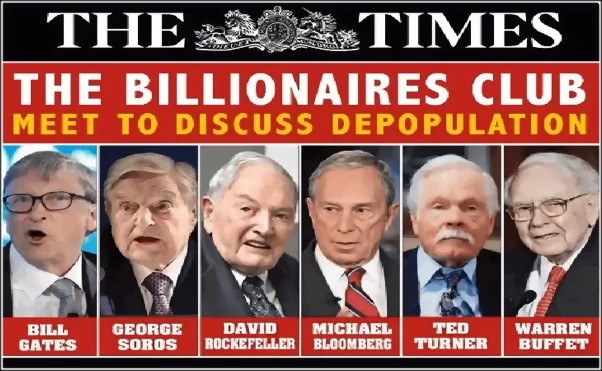 John Harlow, Los Angeles, Sunday May 24 2009, 1.00am BST, The Sunday Times
TITLE: Billionaire club in bid to curb overpopulation:
SUBTITLE: America's richest people meet to discuss ways of tackling a 'disastrous' environmental, social and industrial threat