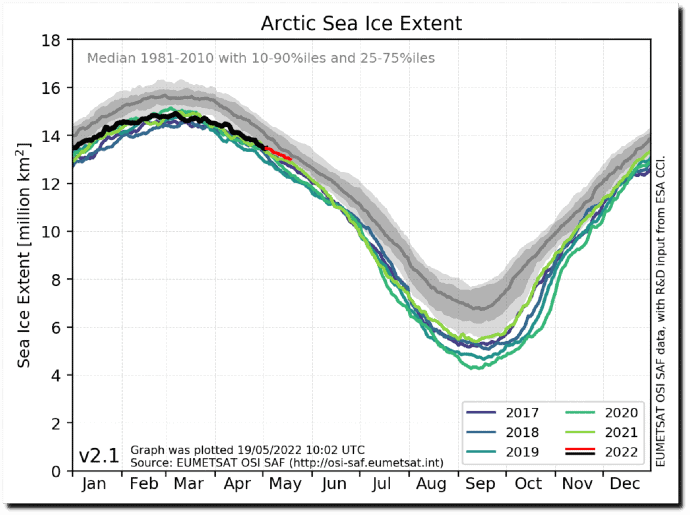 Hat-tip to WEASEL ZIPPERS for this topic. What are we looking at here? TONY HELLER explains
May 19 Arctic sea ice extent is above the average since 1989, and higher than 1995, 1997, 2002, 2003, 2004, 2005, 2006, 2007, 2008, 2010, 2001, 2014, 2015, 2016, 2017, 2018, 2019, 2020 and 2021. Ice extent loss so far this month has been the lowest in over 30 years. 
One of his commenters asks
"Where are all of the apologies from those (Al Gore, etc.) who predicted that summer sea ice would be gone by dates that have long come and gone."
To which Al Gore sarcastically responds:
See also a September 2021 discussion on this sea-ice issue: Arctic Sea Ice Near 10-Year High, LOT'S Of Reason To Get Excited About A Cold Winter!
---
Al Gore FLASHBACK!
---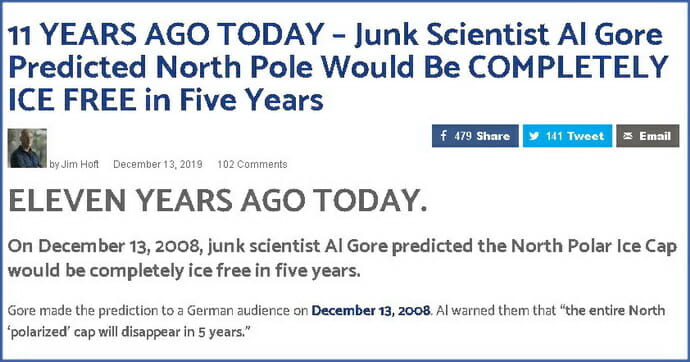 ---
John Kerry FLASHBACK!
---
MOONABATTERY hat-tip: Kerry ridicules Inhofe on science, then predicts ice free Arctic summer in 5 years
Please enjoy this 2009 clip of John Kerry warning that "state-of-the-art science" predicts our 1st "ice-free Arctic summer" should've been here 7 years ago
MORE