More BIG News ~ Now We Know… Former IRS Chief's Wife Is a Committed #Occupy Loon & Tea Party Basher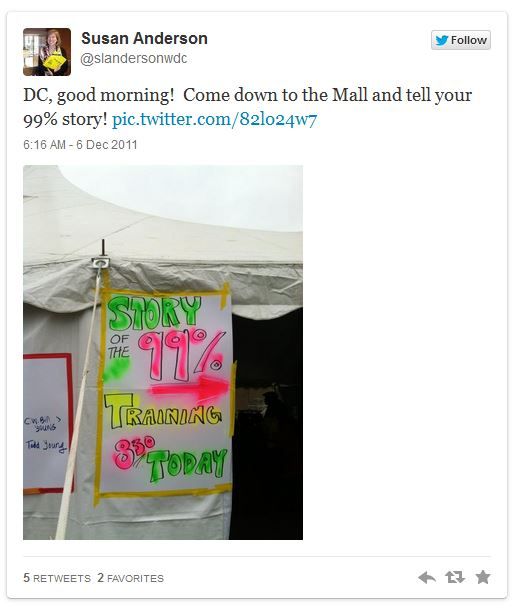 Via TWITCHY:
She also paints the GOP — like many lefties — as racist: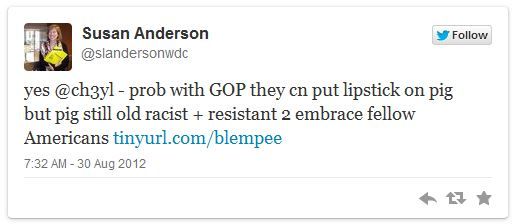 Twitchy goes on to say:
From NRO:
In one tweet she mentioned being at a teach-in by Larry Lessig: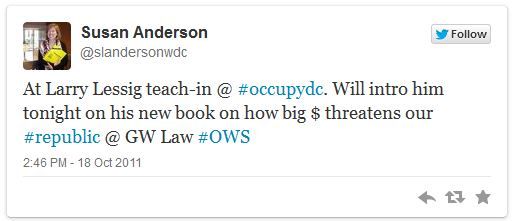 BREITBART has video of Larry Lessig:
I found this interesting. When I did a BING search on the commissar's wife, BING showed me some "related" links… BING was on the money!
Asking about wives is only important if you are Republican. Notice the "Obama Star" in the masthead. Click graphic to see original site. I like topic number four, "Transparency," exactly!

Via BREITBART:
…and the DAILY CALLER:
(See also PJ-MEDIA)