GAY PATRIOT notes just how different the Left is:
I laughed out loud when I saw this.
I have a tag [VIOLENT DEMOCRATS] for posts I use detailing the violence from the left. It extends to the violent environmental groups (like ELF), to violent unions/members, and other instances like the Democrats getting very violent at Trump rallies (and often time being paid to do so), I have even asked for analogous actions by conservative as well as noting the joke of "this week in hate" via the New York Times, etc., yada-yada-blada.
Another example that makes me put "tolerant" Leftists in air-quotes is this story via MOONBATTERY:
NEWSWEEK points out that "A new survey report shows that 8.5 percent of current college freshmen expect to participate in a student protest while in college. That figure is up 2.9 percentage points from 2014, and it is the highest percentage to respond that way in the annual survey since 1967."
As the rapper Tef Poe sharply pointed out at a St. Louis rally in October protesting the death of unarmed teenager Michael Brown in Ferguson, Mo.: "This ain't your grandparents' civil rights movement." (WaPo)
GAY PATRIOT notes this violence in trying to feel as relevant as the 1960s generation:
The DAILY CALLER notes the anti-free-speech movement of the fascist left: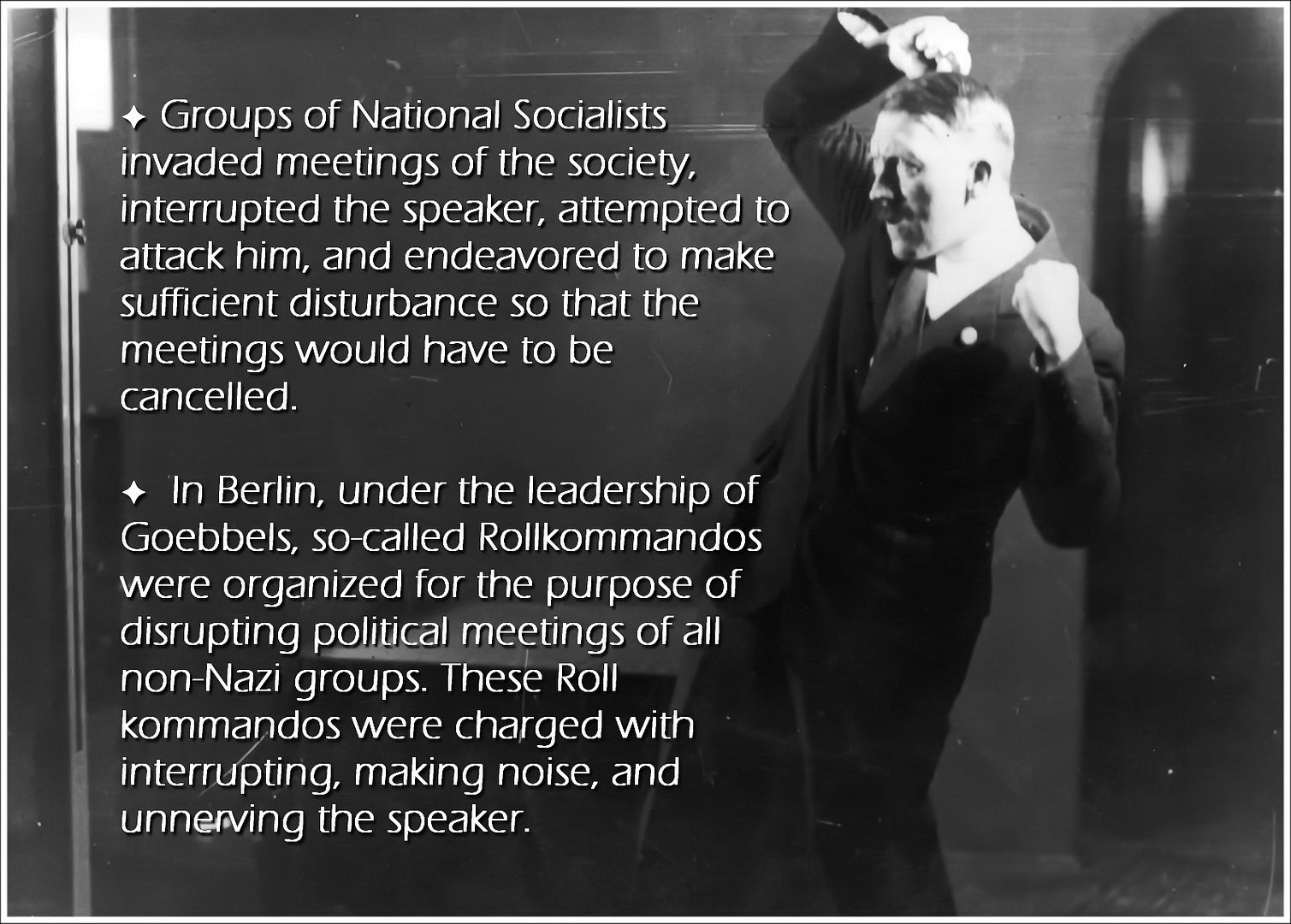 (NEWSBUSTERS) The Anti-Capitalist Anti-Fascist Bloc's DisruptJ20 Inauguration protest quickly turned violent Friday morning as protestors gathered at Logan Circle in D.C. and marched down 13th Street. Footage shot by MRC Culture and CNSNews.com during the march show protestors vandalizing local businesses, destroying a limousine, and chanting "no cops, no borders, fight law and order."
More BLACK BLOCK violence: