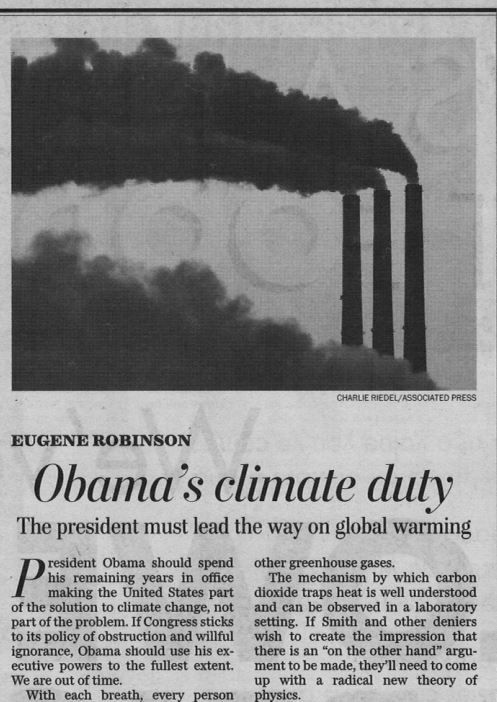 This via WUWT:
Junkscience.com reports this is what the print copy looks like today for this article by Eugene Robinson. Note what looks like black unfiltered pollutants spewing skyward [is steam]
This is what it looks like during the day, in color, with the sun light coming from another direction (to the right).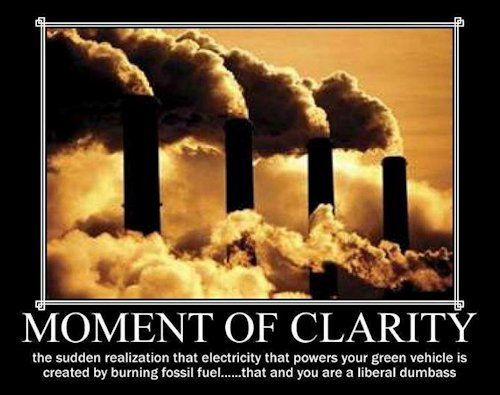 Again, this is steam!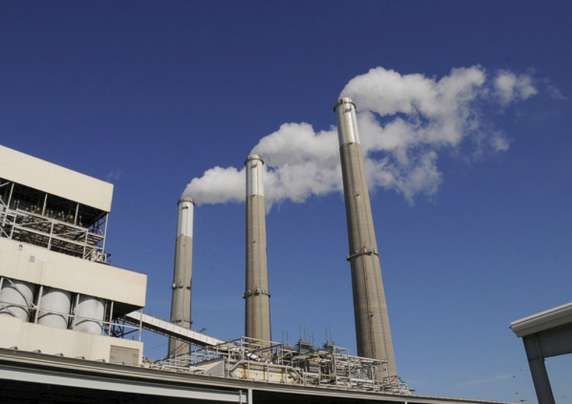 Which reminds me of a great article I wish to recommend — it is only 25-cents for Pete's Sake (here) — in which it's author Charles Cooke recounts seeing the infamous seven chimneys seen in many documentaries by activist environmentalists:
After half an hour's drive, the incessant stretch of virgin land comes to an end and, over the shallow hills, we see white smoke billowing into the sky. A few more miles and an industrial plant comes into view. Against the green-and-white landscape, it is a shock. I recognize it immediately as belonging to heavy-oil giant Syncrude, and as the favorite subject of the myriad anti-oil-sands photographs that are currently circulating around the Web. It is without doubt an ugly thing to see amid so much beauty, and the Tolkienesque distaste for the "scouring" of the countryside that informs the "green" zeitgeist is born of a noble instinct. Yet not all is what it seems. To a layman, the seven sets of white clouds look baleful, but, I learn, six of these chimneys are emitting just harmless steam. Our host, Cheryl Robb, jokes that she prefers conducting summer tours because then "the steam is invisible." She gives us the details of an ongoing $1.6 billion project that will reduce the emissions from the one offending chimney by 60 percent. (National Review, "The Quite Gold Rush," by Charles C. W. Cooke)
It's all about perspectives… one is a misuse of lighting and facts, the other is more honest.
In the article, Eugine Robinson laments a Co2 milestone than WUWT makes a point that even Al Gore called for a solemn day of prayer over:
Al Gore calls for a day of prayer and reflection, and bothering your neighbor:
So please, take this day and the milestone it represents to reflect on the fragility of our civilization and and the planetary ecosystem on which it depends. Rededicate yourself to the task of saving our future. Talk to your neighbors, call your legislator, let your voice be heard. We must take immediate action to solve this crisis. Not tomorrow, not next week, not next year. Now.
Shirts are available:
However, the PPM were revised, much to the chagrin of the religious believers (beliebers?) like Al Gore:
It seems we didn't reach 400PPM last week after all. The data has been revised. Ooops.
'Carbon dioxide measurements in the Earth's atmosphere did not break the symbolic milestone of 400 parts per million at a Hawaiian observatory last week, according to a revised reading from the nation's climate observers.
The National Oceanic and Atmospheric Administration (NOAA) revised its May 9 reading at the Mauna Loa observatory in Hawaii, saying it remained fractions of a point below the level of 400 ppm, at 399.89′
Source: LA Times
Oh well, there's always next week…or maybe not, since spring in the Northern Hemisphere tends to reduce CO2 as plants suck up all that CO2 that some claim is not plant food.