(Updated from 4-2010)
The name, "Jehovah," comes from the mixing of two words. Hebrew has no vowels, so how did we end up with God's name having them? God's name in the Hebrew was YHWH, but the Jews took the passage of taking God's name in vain as applying to even just mentioning His name. So, in public readings, the Jews would use such words as ADONAI (or adhonay), meaning LORD. As translations of the scriptures became common, the merging of the two words (YHWH and adonai) became warranted to allow vowels into the word via the changing dialect.
Therefore, the letters a – o – a were taken from adonai and added to YHWH. The result for the English version of God's name? Yahovah. or Jehovah. Now, the Jehovah Witness would say that Jehovah is the most correct form of God's name. Unfortunately for them, it is a crude mixture of two.
By the way, what does YHWH mean? It is part of the root verb which means, "to be." Remember Exodus 3:14 where God said I AM is My name? This "I AM" is from the root verb "to be." God is basically saying that: He is eternal, beyond even the time-space dimension, worthy to be worshipped, followed, and adored as well as being set apart from every other "being" known to Moses or the world.
Back on track. Lets see what some resources say the correct pronunciation of YHWH is:
On page 195 of the Jehovah Witness book, Reasoning from the Scriptures, it reads that the original form was lost, and that no one actually knows the correct pronunciation of the name Yahweh: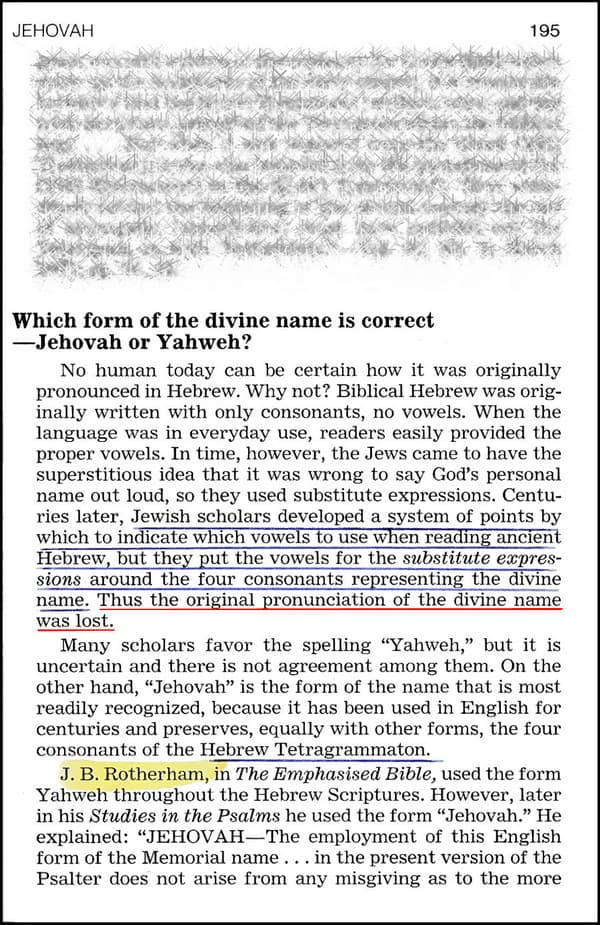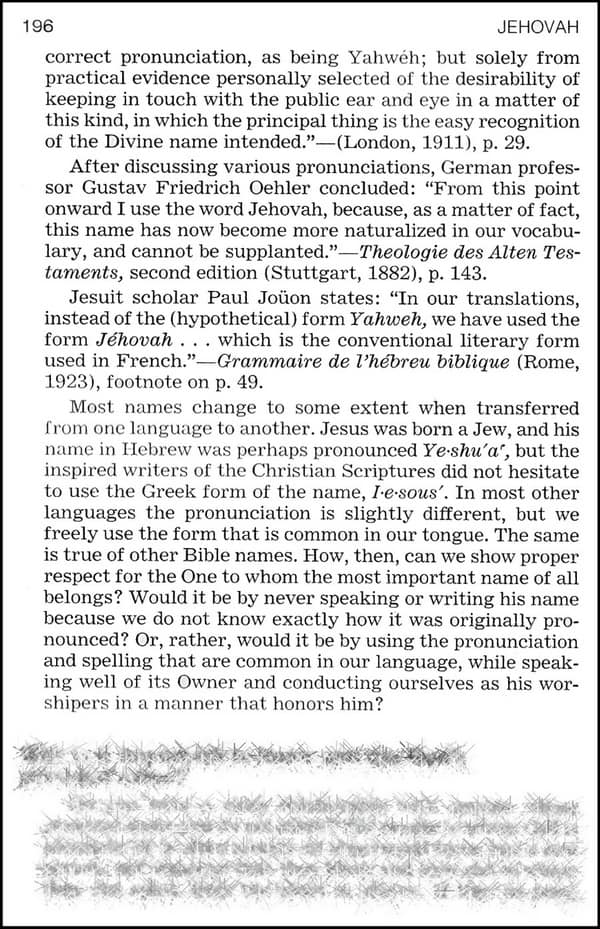 As usual, misinformation and misrepresentation.  But if page 195 in this book by the Watchtower disagrees with all the available evidence, the Jehovah Witness will clasp to the Watchtower's understanding of truth.