See another person challenging me with a "warm Christmas"
(As usual, all "my" graphs are linked to their origins)
Someone just mentioned to me:
I don't want to get you all revved up here….. but……. don't you think 85 degrees in February is a bit, um, weird?
Nah, it's normal.
It is funny, whenever I point out record cold winters or summers as proof against AGW, I hear — "you don't know the difference between 'climate' and 'weather'." 
But warm spells prove what then? Anyhew: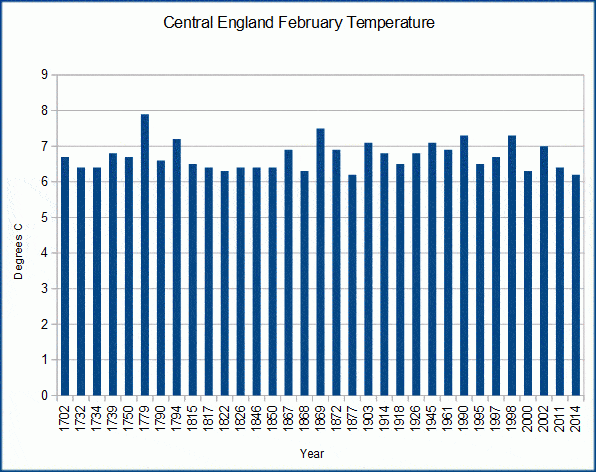 Weather changes all the time all across the globe. Has the earth gotten warmer since the ice-age? Yes. Outside of people tampering with ground stations while ignoring satellite data, we haven't experienced warming in quite a while. What seems abnormal however, is that the theory behind C02 is failing miserably:
More on the temperature records of the past via WUWT:
US temperatures peaked in the 1930's, and have never come close again!
Two more examples:
July 1936 NYC got the all time record max temp there at 106°F. No other day has beat it since. 104 is the closest they came in 1977 and 2011.

Philly warmest temp in July on record is 104° set in 1936 tied in 1966. It's also the 2nd all time warmest temp. August 1918 was all time record 106°.
Both locations records go back to 1871 & 1873
See more February stuff via Boulder Colorado: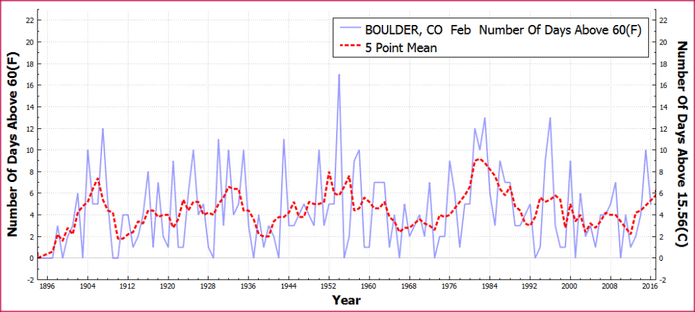 And how-bout those plummeting summer temps in Wisconsin?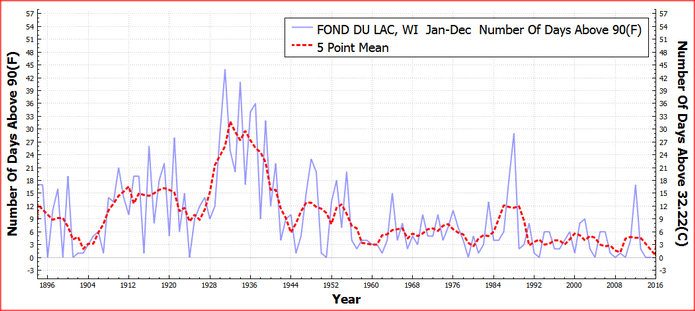 Washington averages 6 days over 95 degrees per year, but since la petite cochonne sweated for the cameras, there have only been three 95 degree days in DC. Two in 2013, one in 2014 and none in 2015.