If you don't know about this, there is a bit more at THE DAILY WIRE. But let me say, this is exactly what the Left/Democrats want: division and non-unity. More on this in a sec.
A black family has filed a federal complaint against Mary Lin Elementary (@APSLinRockets) after it was discovered the principal had been segregating the students based on race. Operating on CRT, school believed black kids would do better without whites. pic.twitter.com/0wcbr19UnJ

— Andy Ngô (@MrAndyNgo) August 11, 2021
In this next example from JAMES LINDSEY — and I could offer hundreds — is a jaw dropper (click it to expand the graphic):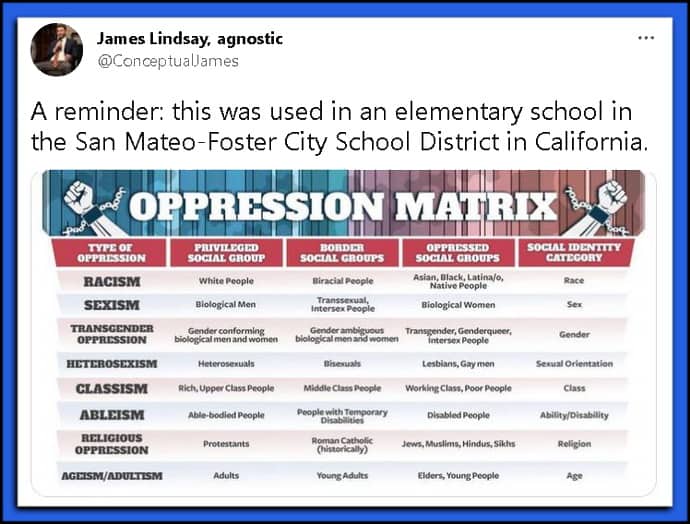 Yipes!
It is disturbingly common for American colleges,
public and private, to offer segregated dorms,
graduation ceremonies, and events.
This is unbelievable. Leftist students (and white supremacists) think segregation is just great. Meanwhile, in the decent and civilized world, the rest of us know it isn't. Thanks for enlightening us, Ami Horowitz.
I think the end of this FIRST THINGS article captures a good portion of the root of the issue….
…mans yearning to fill a God shaped vacuum: