》》MORE TO COME! 《《 
TUCKER CARLSON
DAILY CALLER notes about the above:
I must note that there was a single Democrat that expressed Constitutional concerns about the government asking for the censoring of social media posts. I felt compelled to write a letter to Rep. Ro Khanna:
RPT'S LETTER TO REP. RO KHANNA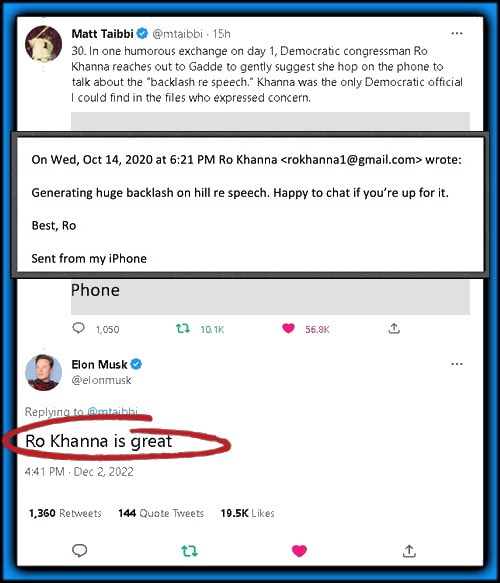 NEWSBUSTERS
Tucker Carlson mentioned that the truth would have [possibly] changed the 2020 Presidential election outcome. NEWSBUSTERS actually polled Democrat voters on this:
NEWSBUSTERS has more of the most recent government censoring.
LAURA INGRAHAM
---
FLASHBACK w/ Larry Elder
---
2020 ELECTION
2008 ELECTION