The quick commentary on this swath of Scripture is this:
While this is a response to a particular "meme," I will be bringing in previous discussions, posts, and ideas to build to a response that should be instructive in approaching other verses or challenges often given to the Christian as evidence that the Bible shows an "evil" God, and thus undermines the Christians reliance on the Bible.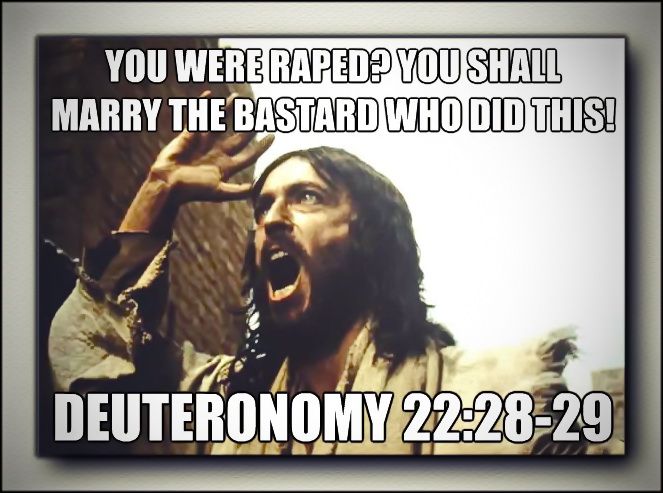 If you want to just go to a refutation of the meme and skip the build-up, you can do so by CLICKING HERE. Otherwise, enjoy the tour through other challenges that end up being the opposite of the claims of the skeptics.
INTRO
The meme [upper/right] was posted by my son to engender deeper conversation on his Facebook. I began to post a series of responses giving hints to ways to approach ancient documents. One must REMEMBER this as you read… I am not showing the divine nature of the Bible… I am merely pointing out the generally accepted rules of engagement when approaching ancient literature most legal systems in the West and literary critics accept as a guideline[s] to sift through documents [ancient or new]. These rules are not meant to prove the divine nature of anything. They are however meant to engender a level playing field (if-you-will) to help anyone approach weighty subjects, texts, and the like.
By using these "rules of engagement" we will find that the typical atheist/skeptic who refuses to mature in their approach to these issues use shallow thinking by promoting such "challenges," so-called. The real purpose of such memes are merely to produce an emotional — visceral — reaction, emotive in nature, having nothing to do with good thinking in any way.
This approach, then, not only makes it easy for the believer to show the folly in such positions, BUT SHOULD make the skeptic pause and contemplate how they are making themselves look in a public place. They [the skeptic] should want to make their case full of gravitas, facts, context, and the like so they can garner a level of respect in their own positions. These memes do just the opposite. They make the skeptic look childish.
(As an aside, almost all of the graphics/pics inserted in my posts will be linked to similarly contextual article or posts.)
This is key:
Okay then, I will cut'n'paste much of the posts/discussion from my son's Facebook below (with some editing/addition).
---
RULES OF ENGAGEMENT
This is one reason why people who say they are skeptics really are not all that skeptical… because they do not do the yeoman's work to know how to accept or reject their own beliefs well nor those beliefs of whom they are challenging. It does a great disservice to themselves AS WELL as others… and really shows a disregard for a world religion that I have not seen shown to the other great religions of the world. Some even will defend these other Religions without knowing the religions own stated positions.
This is the first of a few points I will make.
This is an issue that has many depths to it. And when atheists or skeptics reject the Bible for such verses, they do a disservice to good thinking. And mind you, one of the most important aspects of this debate is how do we approach ancient texts in a fair way. FIRST and FOREMOST, the idea that the writers of the Bible were robotic in their transmission, called in occultism, "automatic writing," is not what we see here – where the writer gives over control of himself to write [word-for-word] what is being relayed to him or her. Geisler so aptly words the issue this way:
So the idea that the Bible is a word-for-word dictum is NOT the case. The idea that the Bible is not something akin to "automatic writing" has no bearing on if this is the Divine Word of God however. Rather, the Christians concern should be to show the viable nature of the Bible in its internal context. There are techniques to help the truth seeker to do just that. In fact, our courts today incorporate some help in how they approach documents submitted as evidence, and literary-textual critics employ these Grecian helps that Aristotle and others formulated well.
The internal test utilizes one Aristotle's dictums from his Poetics. He said,
So are there rules that apply to approaching subjects in a fashion that maximizes the best conclusion on the text/topic that is the subject? Yes there is, this list is also from the Greeks and is summed up in these 8-points are summed up well in a short handout to a class I taught at church dealing with how believers should approach Scripture:
1) Rule of Definition: Define the term or words being considered and then adhere to the defined meanings.
2) Rule of Usage: Don't add meaning to established words and terms. Ask what was the common usage in the culture at that time period.
3) Rule of Context: Avoid using words out of context. Context must define terms and how words are used.
4) Rule of Historical background: Don't separate interpretation from historical investigation.
5) Rule of Logic: Be certain that words as interpreted agree with the overall premise.
6) Rule of Precedent: Use the known and commonly accepted meanings of words, not obscure meanings for which there is no precedent.
7) Rule of Unity: Even though many documents may be used there must be a general unity among them.
8) Rule of Inference: Base conclusions on what is already known and proven or can be reasonably implied from all known facts.
(These are more fully explained in the outline I wrote for that teaching here)
This is always helpful to the believer to fall back on when skeptics take a single Scripture out of context and uses it as an example of why they reject the Bible. (The same would be said if something was done in similar fashion to such works as Homer's Iliad, Caesar's Gallic Wars, a play from Shakespeare, or the like.) These people not only try to show the Bible in a certain light, but take a leap to say Scripture is not divine in how the Christian or Jew think it is. This is a leap that the text does not warrant. Again, the conclusion they make is not warranted by properly approaching the text… in other words they destroy any warrant they feel they have or have shown by sloppy thinking. By creating this "straw-man" they come to a conclusion that is really a non-sequitur, effectively making their position incoherent.
I will talk about two such texts in the next post.
EXAMPLE ONE
Over the years I have been challenged with many verses. While I have responded to this in the past, Dennis Prager's critiques is hard to beat. This challenge has to do with Deuteronomy 21:18-21. The Scripture and argument go something like this:
BEFORE getting to Prager's rebuttal… let us deal with some qualifications one need to know and apply to a text in order to maximize a skeptical look at said text.
This seemingly harsh punishment for rebellion has been used by the critics of Christianity to infer the moral backwardness of Old Testament ethics. It is easy to throw stones from the comfort of our 21st-century perspective. If you apply our own understanding to this situation… then yes, I would agree with the skeptic. But this is not how thoughtful people approach ancient texts. For instance… there are many gaps from our 21st-Century post Judeo-Christian, Western culture that one should account for.
Some are: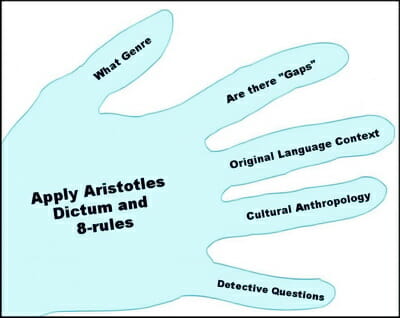 THE LANGUAGE GAP
✦ …Consider how confused a foreigner must be when he reads in a daily newspaper: "The prospectors made a strike yesterday up in the mountains." "The union went on strike this morning." "The batter made his third strike and was called out by the umpire." "Strike up with the Star Spangled Banner." "The fisherman got a good strike in the middle of the lake." Presumably each of these completely different uses of the same word go back to the parent and have the same etymology. But complete confusion may result from misunderstanding how the speaker meant the word to be used…. We must engage in careful exegesis in order to find out what he meant in light of contemporary conditions and usage.
We speak English, but the Bible was written in Hebrew and Greek (and a few parts in Aramaic, which is similar to Hebrew). Therefore, we have a language gap; if we don't bridge it, we won't fully be able to understand the Bible.
THE CULTURE GAP
If we don't understand the various cultures of the time in which the Bible was written, we'll never comprehend its meaning. For example, if we did not know anything about the Jewish culture at the time of Christ, the Gospel of Matthew would be very difficult to grasp. Concepts such as the Sabbath, Jewish rituals, the temple ceremonies, and other customs of the Jews must be under¬stood within cultural context in order to gain the true meaning of the author's ideas.
THE GEOGRAPHY GAP
A failure to be familiar with geography will hinder learning. For instance, in I Thessalonians 1:8 we read, "For from you sounded out the word of the Lord not only in Macedonia and Achaia, but also in every place your faith [toward] God is spread abroad." What is so remarkable about this text is that the message traveled so quickly. In order to understand how, it is necessary to know the geography.
Paul had just been there, and when he wrote the letter, very little time had passed. Paul had been with them for a couple of weeks, but their testimony had already spread far. How could that happen so fast? If you study the geography of the area you'll find that the Ignatian Highway runs right through the middle of Thessalonica. It was the main concourse between the East and the West, and whatever happened there was passed all the way down the line.
THE HISTORY GAP
Knowing the history behind a passage will enhance our comprehension of what was written. In the Gospel of John, the whole key to understanding the interplay between Pilate and Jesus is based on the knowledge of history.
When Pilate came into the land with his emperor worship, it literally infuriated the Jews and their priests. So he was off to a bad start from the very beginning. Then he tried to pull something on the Jews, and when they caught him, they reported him to Rome, and he almost lost his job. Pilate was afraid of the Jews, and that's why he let Christ be crucified. Why was he afraid? Because he already had a rotten track record, and his job was on the line.
Consider something known as the psychology of testimony. This refers to the way witnesses of the same event recall it with a certain level of discrepancy, based on how they individually observe, process, store, and retrieve the memories of an event.
One person may recall an event in strict chronological order; another may testify according to the principle of the association of ideas. One person may remember events minutely and consecutively, while someone else omits, condenses, or expands. These factors must be considered in comparing eyewitness accounts, and this is why history expects a certain amount of variability in human testimony. For example, let's say that twelve eyewitnesses observed the same event–a car accident. If those witnesses were called to testify in a court of law, what would the judge think if all twelve witnesses gave the same exact testimony of the event, with every detail being identical? Any good judge would immediately conclude they were in collusion and reject their accounts. The variations of the observations of the eyewitness testimonies actually add to the integrity of their recall.
These are just a few of the many examples one needs to seriously consider when approaching ANY ancient text – especially ancient religious texts.
GENRE (IN THE OLD TESTAMENT)
Law is "God's law," they are the expressions of His sovereign will and character. The writings of Moses contain a lot of Law. God provided the Jews with many laws (619 or so). These laws defined the proper relationship with God to each others and the world (the alien)….
History. Almost every OT book contains history. Some books of the Bible are grouped together and commonly referred to as the "History" (Joshua, Kings & Chronicles). These books tell us the history of the Jewish people from the time of the Judges through the Persian Empire…. In the NT, Acts contains some of the history of the early church, and the Gospels also have History as Jesus' life is told as History….
Wisdom Literature is focus on questions about the meaning of life (Job, Ecclesiastes), practical living, and common sense (Proverbs and some Psalms )….
Poetry is found mostly in the Old Testament and is similar to modern poetry. Since it is a different language, "Hebrew," the Bible's poetry can be very different, because it does not translate into English very well….
Prophecy is the type of literature that is often associated with predicting the future; however, it is also God's words of "get with it" or else. Thus Prophecy also exposes sin and calls for repentance and obedience. It shows how God's law can be applied to specific problems and situations, such as the repeated warnings to the Jews before their captivity….
Apocalyptic Writing is a more specific form of prophecy. Apocalyptic writing is a type of literature that warns us of future events which, full meaning, is hidden to us for the time being….
(Source)
Approaching portions of Scripture (or ANY ancient text) knowing even the genre is helpful to dissect it well.
DENNIS PRAGER exemplifies how to approach Deuteronomy 21:18-21 by explaining much of what we have talked about already plus more:
Moving on…
EXAMPLE TWO
In an ongoing discussion at an atheist's website, I was challenged with how evil God is to kill children with a Bear (2 Kings 2:23-25). I mean children? Here we have proof that God killed innocent children. Or so a light reading would express as much.
This is a post I can truly pat-myself-on-the-back for… because I offered a twist on this that other apologists have not. Let me explain after this verse is read:
It looks like we are seeing God killing kids for essentially – and just as cutely – as a young child gets frustrated and calls a friend "poopy head."
However, if you come at this ancient text taking the Grecian examples of the credibility afforded a text, and step out of our 21st-Century post Judeo-Christian "Western" culture and ask if there are gaps in our knowledge (historical time periods, who was this written to, who wrote it, does understanding geography help us in understanding this tough verse, does understanding the culture of the writer help [how are the two cultures different], are there hint in the Hebrew that will help us as well, etc) Using this we can ask like any CSI detective: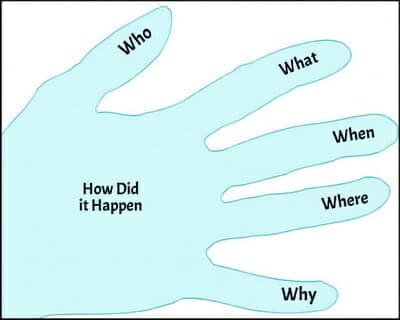 Who;

What;

When;

Where;

Why;

And How It Happened.
…as well as does the text…
Emphasize something;

Does it repeat a theme in the larger text;

Is it related or unrelated;

Is it alike or similar to other portions of the text or cultures in the area;

Is it true to our modern life in some way.
By doing so we can find out that: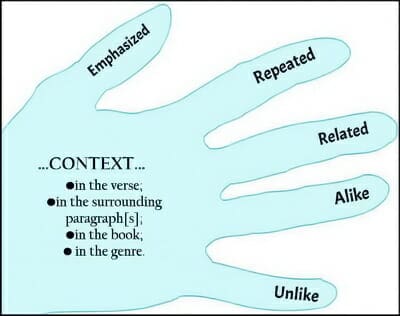 ✔ The crowd was in their late teens to early twenties (NOT CHILDREN, but military age, and this is known from other parts of the Bible where the Hebrew is used AS WELL AS from other ancient documents and cultures in the area of the Middle-East);
✔ they were antisemitic (this is known from most of the previous passages and books as well – also historical anthropology and other ancient texts);
✔ they were from a violently cultic city (ditto);
✔ the crowd was large (large enough to do the following….
(Here is my "pat-on-the-back" coming up)
✔ this large crowd had already turned violent and riotess.
I can say this because as the pictures of cultural customs from this time-period [key!] show on my in-depth response to this by using drawings of historical figures from Israels history: priests, prophets, spiritual leaders, and even Flavius Josephus.
What did you notice above in the cover to an A&E documentary to the right? Yup, a turban as well as a cloak which covers the heads of the priests and prophets. Take note of the below as well.
I will post continue with a snippet from the aforementioned post:
COMMENT AFTER THE TWO EXAMPLES
So when I see something like this meme… it is just that. A very badly "exegeted" point. VERY RARELY do I meet a skeptic that does the yeoman's work of heavy lifting and making a case well enough that they explain their disbelief in a manner that would demand a decision by other's by engendering an informed dialogue. But this is why Trump — pivoting here to make a point — does so well among conservative because rather than pausing to see if their emotional response is rooted in more that a rejection based on "no-knowledge" and driven by reactive feeling to the opposing political party.
This is how Obama was elected as well.
Skpetics and liberal leaning persons deride the religious or conservative folks for being shallow and not thinking well, but in fact these rejections of BIG IDEAS and ancient text are done by doing just that — low information positions. which is why I ask people to pause and to think more deeply on their own positions. To learn their position better as well as to know better without making straw-men type arguments the position they are rejecting. In-other-words, Know what you reject, and why you reject it.
AGAIN, bringing this to current examples in our political lives, and repeating myself in a way:
I say this is snarky because the questioner either was not aware (or on purpose) formulated the question which would only allow for a response that "damned" the responder.
In a very neat book meant to dumb down big ideas in logic, we read the following example that will surely persuade the reader who dislike "Dubya's" rhetoric:
To backtrack just a bit, I am sure S.C. missed the previous two point response to the meme specifically in the original post on Facebook. So I will post these here for clarity and then pick back up with the convo
---
Back Tracking
---
I linked to a post on Dr. William Lane Craig's Reasonable Faith site explaining some of the issues. Here is an excerpt of the challenge… followed by an excerpt of the response:
Dr. Craig responds in full, but here is the point I wish to zero in on:
Another good — short — response is this "cool as Colt 45" response to the same topic incorporating the language and context used in these verses:
So the main challenge is dealt with quite handily herein. However, continued discussion will always ad to the understanding of such a tough topic.
---
…Continuing…
---
Remember I am still responding to S.C.'s challenge that was a false dilemma, but try to steer the convo to what I know he means. Keep in mind, things do not fall into place easily, so repeating the same thing multiple times ~ just differently or with additional information ~ will often times make a subject click with an individual. I am hoping this will be the case here.
I respond:
REAL QUESTION
S.C. is now understanding a bit more about the context, culture, language, the intended audience, the author, etc. I say this because even if he does not admit it, when you start to ask good questions it means you are becoming invested and interested in an outcome. The real challenge is to get beyond one's presuppositions and reach a conclusion that may be as minimal as this, "wow, maybe I was wrong in coming at this topic in the past… what can I do to better treat the subject as well as respecting others beliefs."
Respecting others can often times be respecting friends or family.
So here is the question from S.C.
Some of the answer is already dealt with in detail above. We are incorporating many of the points from the "8-Rules," Aristotles dictum, Israels cultural mores in a lawless time period as well as the surrounding nations cultural mores. In fact we have used in this post many of the points discussed.
CONTEXT
One we will focus on here is Context:
A good rule of thumb in life is to remember that Context is King.
So using the language and context of the text in question, remembering these key points (pic to the right), we begin to have the tools to answer the issue ourselves by investigating the language, context of the book itself, history, and the like. Here, Apologetics Press has done precisely that (also noted in what I called the "smooth as Colt 45" video):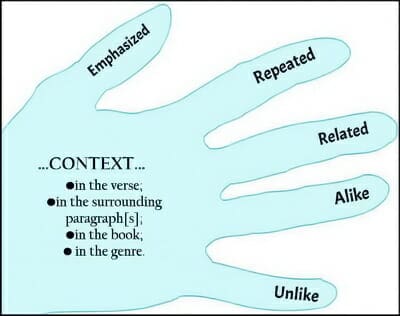 MOST COMPASSIONATE LAW
Just to repeat an important note:
Again, "Nothing could be more moral, loving, and wise than these instructions in that area and culture." Why? Because it, for the first time in the ancient world, stripped the power of choice away from men and allowed for choice in the woman's decision. Sexual abuse, including rape, are prohibited in Scripture. In a Blaze article addressing modern myths regarding the Bible and various sexual behaviors, Rabbi Aryeh Spero and Rabbi Moshe Averick (and others) bring clarity to the argument that the Bible requires a woman to marry her rapist:
CONCLUSION TO FIRST QUESTION
BTW, the penalty was 10-years wages, AND marriage to provide for and feed, house, and raise children with this wife… IF SHE SO DESIRED! Which often times she did, considering that the "rape" spoken of here isn't violent but a more consensual fling. And considering the importance placed on virginity in that time period. One author notes:
That should explain WELL the verse [verses] used out of context to engender emotive responses based in just that, feelings.
NOT TO MENTION that no where in Israels ancient writings, rabbinical tradition and writings [etc.], did the position taken in the meme ever get recorded historically. Showing that how the people of the time understood exactly what was meant by this codified law. This is another clue to show the skeptics grasping at straws to build a straw-man position and attack it.
ANOTHER POINT MADE BY S.C.
I respond as well as a person in an apologetics group I am a part of (thanks to Z.E. Kendall for his insight… I was on the same track with …USE SKILLFULLY)
Here is Kendall's addition:
Good stuff Maynard. And remember the context of the verses leading up to 28-29 dictate this is a woman deceived by a man's promises, played like a harp. The primitive root meaning of the word means "to manipulate."
Answering Islam has a good two paragraph section out of their larger post on the topic of rape:
RECOMMENDED RESOURCES
---
AFTER Discussion
---
My son asked Sari (the woman I am talking to in this post) to continue on with the conversation to its conclusion, to which I pointed the following out to my son for clarity:
It's simple Dominic, when I bump into someone in Starbucks and they ask me about this verse, I open up my Bible and find these notes (my Bible is to the right || right click on image and choose "open link in new tab" to fully enlarge). When Sari is at Starbucks and pulls out her Bible [insert laugh track] when someone asks about this verse, she has these notes (hers is to the left || right click on image and choose "open link in new tab" to fully enlarge):
Romans 8:7 simply states: "For the mind-set of the flesh is hostile to God because it does not submit itself to God's law, for it is unable to do so." (see some commentary below). I can only give so many "helps" to apply to a proper hermeneutic:
original language,

Aristotle's Dictum,

Greek rules of interpretation (which the courts in Western culture use),

other verses (the Bible interpret's the Bible ~ Aristotle's Dictum),

cultural and historical keys to the Hebraic culture,

as well as the others surrounding Israel… etc.
J.C. Ryle said in "Fire! Fire!," this,
"Beware of manufacturing a god of your own: a god who is all mercy but not just, a god who is all love but not holy, a god who has a heaven for everybody but a hell for none, a god who can allow good and bad to be side by side in time, but will make no distinction between good and bad in eternity. Such a god is an idol of your own, as truly an idol as any snake or crocodile in an Egyptian temple. The hands of your own fancy and sentimentality have made him. He is not the God of the Bible, and beside the God of the Bible, there is no God at all. Beware of making selections from your Bible to suit your taste. Dare not to say, 'I believe this verse, for I like it. I refuse that, for I cannot reconcile it with my views.' Nay! But O man, who art thou that repliest against God? By what right do you talk in this way? Surely it were better to say over EVERY chapter in the word, 'Speak Lord, for thy servant heareth.' Ah! If men would do this, they would never deny the unquenchable fire."
To use the laws of logic and reason, to rightfully divide the Word (2 Tim 2:15), to apply laws in the universe discovered by the Greeks — like Newton discovered the law of gravity, it had always been there, it was merely codified.
Men do not make laws. They do but discover them. Laws must be justified by something more than the will of the majority. They must rest on the eternal foundation of righteousness. ~ Calvin Coolidge
All this [and more] in application to the faith in the construct of the Christian-theistic worldview is something non-regenerate men and women have deep lasting trouble with. For they cannot even see [again, even see] the Kingdom of Heaven (John 3:3)… because regeneration brings a new sight, a new awakening to the soul (1 John 2:29; John 3:6; James 1:18). In other words, Sari HAS fleshed (pun intended) it out to its logical conclusion (Psalm 146:8; Luke 24:31), that is, blindness, rebellion, in the sight of something so evident (2 Corinthians 3:16; 2 Kings 6:17).
It is like saying "look at that 'fast' car," contrasted with "look at that 'slow' car." The car stays the same… the word preceding it defines it's context… and in our culture it could denote a Pinto [a junker piece of shite!] or a Marzoratti [an expensive sports car].
You see, sexual assault [rape] stayed the same — because the culture looked on sexual purity as important. But the word preceding it defines it's context — AS WELL AS the actions taken after the context is spoken. So the assault stays the same… the modifier denotes a willingness of a non-willingness in the action (AS WELL as the punishment following such an action ~ death penalty or a "shotgun wedding").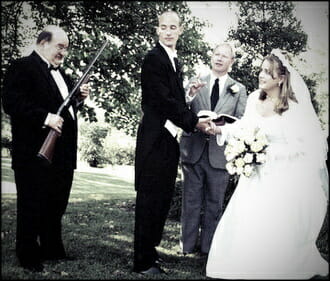 This is why leftists can say 1-out-of-4 women are sexually assaulted on college campuses… who would want to send their daughter to such a place like higher education. It isn't until we see that they define an "unwanted kiss" and "rape" as sexual assault (and everything in-between).
The same idea is applied to these verses ~ Ergo, CONTEXT IS KING!