ASSOCIATED PRESS update via SAN DIEGO TRIBUNE and WESTERN JOURNAL (and 17-ABC [WTVO]/FOX 39/EYEWITNESS NEWS) — will emphasize:
AGAIN, for the hard of reading, via ABC: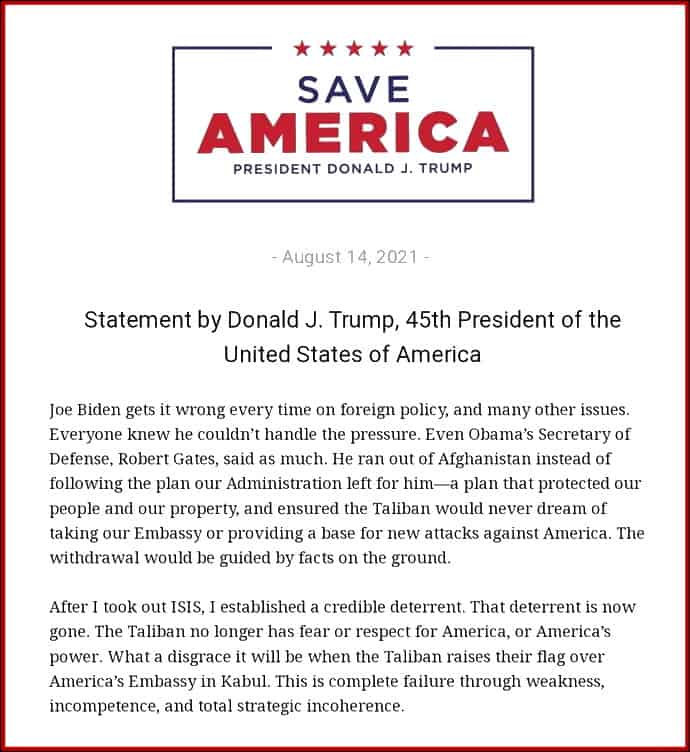 So according to the "deal itself" and the Biden Admin ignoring that and getting rid of the Contingency and Crisis Response Bureau (CCR) — as the original post details below — Afghanistan is 100% Biden's issue. Period!
The UPDATED VIDEO can be found at the bottom of the post. (Originally posted Aug 18th)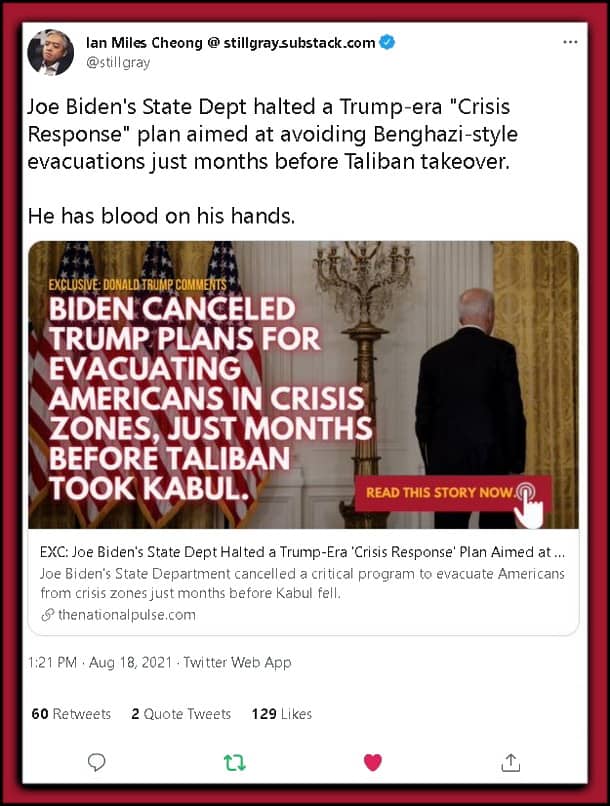 Here is an excerpt, you should read the whole article!
NEWSBUSTERS has this updated CNN clip where Darrell Issa schools Jim Acosta
SEE ALSO:
The Fatal Failure Of Gen. Mark A. Milley Over Closing Bagram Air Base (NY POST)
(Video hat-tip to POST MILLENNIAL)