Remember, last year was the AMAZON FIRES… we are now in the next "big climate event"… thanks to Russell Crowe (actor), with his absent award speech at the Golden Globes (STUFF):
NO MENTION OF THE FOLLOWING was reported or spoken to by Crowe or others in attendance (ABC):
And the DAILY CALLER opines as well:
CLIMATE CHANGE DISPATCH does note that "It's unclear how many, if any, of the fires started by those charged continue to burn." But let's move on to the other big issues related to this "outbreak" of climate….
— Neil ?????? (@Hammie) January 1, 2020
Some climate news via REAL CLIMATE SCIENCE! >> Latest Fraud From Climate Alarmists
CLIMATE DEPOT has a great linked story by Aussie eco-scientist JENNIFER MAROHASY
WATTS UP WITH THAT notes the "fule load" issue that is compounded via environmentalists (eco-fascists):
JAMES DELINGPOLE has a great addition to this discussion as well that blows the narratvive out of the water (also, NOT A LOT OF PEOPLE KNOW was referenced in the article):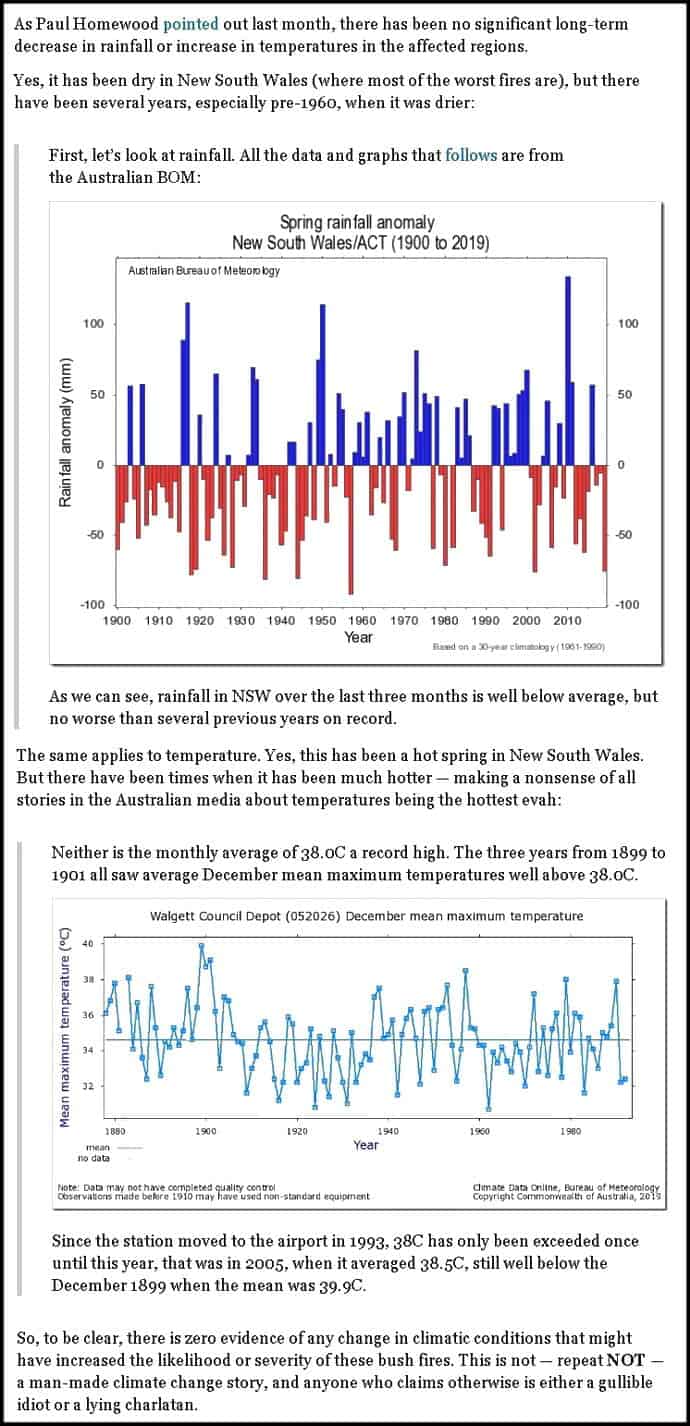 One should note as well that a viral pic is not based in fact, satellites, and is MUCH exaggerated (3-D imaging):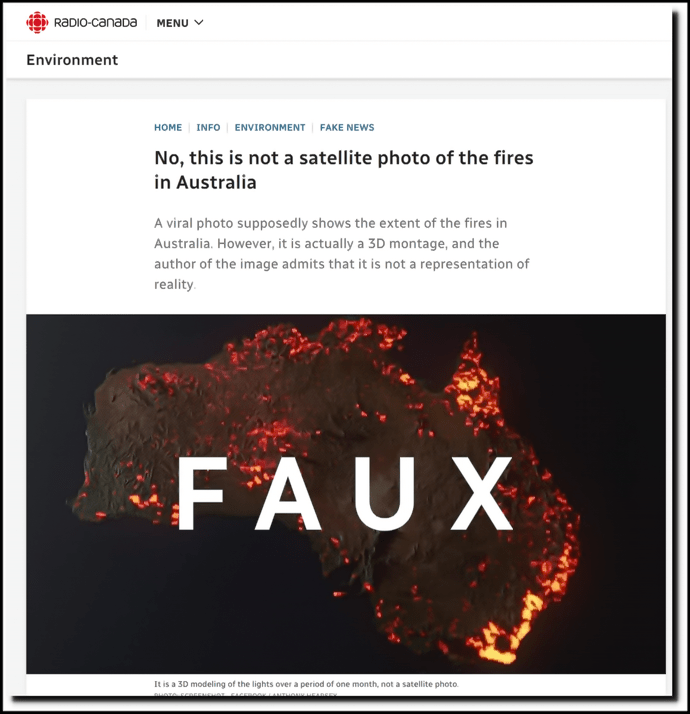 More fake maops at PJ-MEDIA!