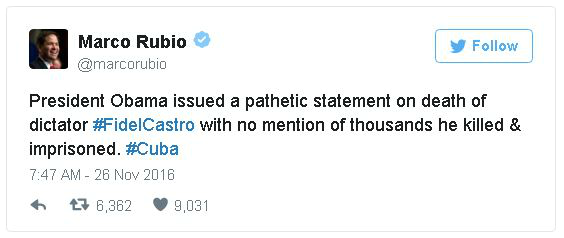 Via the White House:
President-elect Donald Trump's statement that was just sent out (Gateway Pundit):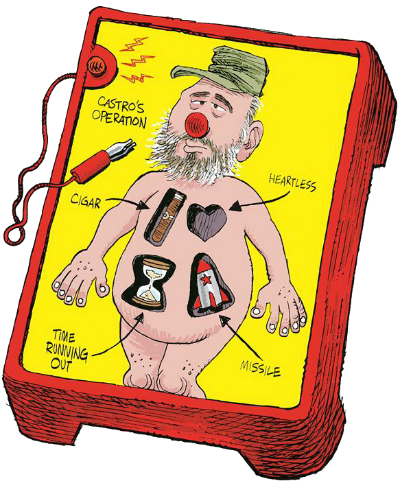 One should read the rest of this post below over at GAY PATRIOT:
Here is a very long presentation by Humberto Fontova on the medias obsession with this racist mass-murderor. The uploader on YouTube included this as part of the description to the video:
"Propaganda is the heart of our struggle. We must never abandon propaganda." (Fidel Castro, 1955.)

"Much more valuable than recruits for our guerrilla force were American media recruits to export our propaganda." (Che Guevara, 1959.)

For over half a century you've been conned by the media, academia and Hollywood. Come learn how badly.
More posts on the matter:

Here is a portion of PART DEUX of Gay Patriots posts on Castro: