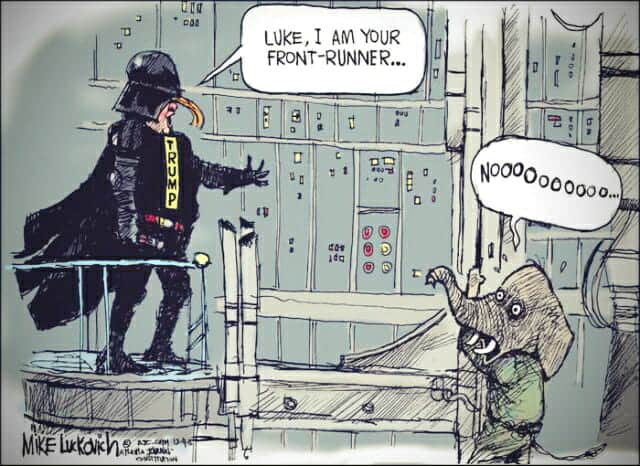 This seems to be a popular rejoinder when people confront Trump supporters about him being a Democrat:
Yeah, but Reagan was a Democrat before being a Republican.
Brent Bozell responds to this non-sequitur in the National Review special edition on Trump:
Its called a "moral bank account," Reagan spent years involved in the conservative movement before running. Trump has just "changed"… but wants single-payer health care (more left than Obama-Care), wanting to put his extremely left wing-sister on the Supreme Court, etc.
Prager explains this to the first caller in this two call upload:
The "A Time for Choosing" speech given by Reagan in 1964 could never be made by Trump:
However, I agree with George Will that this delineation with the common man of what a Republican "is" versus "isn't" is past it's time of any fruit: