A friend posted the picture and statement regarding the soul… I thought it an opportunity to respond, here.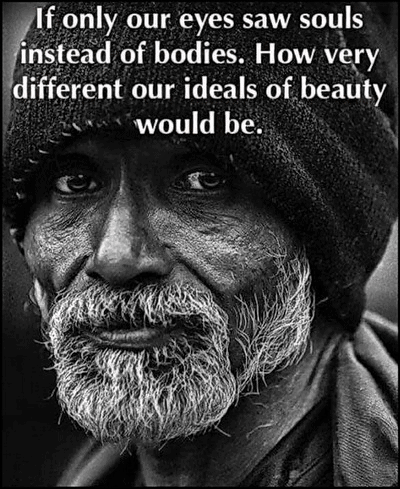 I SORTA agree with that statement in the pic. While the picture is riveting, and I believe in the soul… I assume many who do not adhere to the Judeo-Christian philosophy do not, or do not realize well WHAT they believe. I will explain. All of the world's 10,000+ religions break down into seven worldviews at most…
WORLDVIEW DEFINED QUICKLEY
The German word is WELTANSCHAUUNG, meaning a 'world and life view,' or 'a paradigm.' It is a framework through which or by which one makes sense of the data of life. A worldview makes a world of difference in one's view of God, origins, evil, human nature, values, and destiny" A worldview consists of a series of assumptions/presuppositions that a person holds about reality. A worldview, consciously or subconsciously, affects the way a person evaluates every aspect of reality. Every person adheres to some sort of worldview, although one person may not be as consciously aware of it as another person. These presuppositions affect the thinking of every person in the world. It logically follows that the way a person thinks affects what a person does. (I have more on this in my 1st chapter of my book — as well as my WORLDVIEW post)
…. Theism (Jews and Christians as an example); Poly-Theism (Mormons); Finite Godism (Witches, New Age, etc); Naturalism (Atheists); Pantheism (Hinduism, Janism, Buddhism, etc); Panenthiesm (Western mysticism [New Age] – and Hindu bhakti, etc).
While many have a belief in the soul, the only worldview that holds the "self" resides in and continues on 𝐼𝑁 the soul is Theism. While neo-Pagans (like Wiccans) believe the soul goes through reincarnations – similar in some respect to Pantheists – in the end, we see that all this we experience is an illusion. Here, for instance, is a conversation I had with a ZEN apologist (this is taken from my 2nd chapter in my book):
[The above beliefs found in neo-Pagan, Pantheism, Panentheism affects the idea of "beauty" as well]
So many belief systems struggle with the reality of a soul of a "person." People who just believe it to be the case live in the West and have been influenced through Western culture that has come through the stream of Jerusalem, Athens, and Rome.
In other words, for someone to say "if they could see the soul" are assuming a Judeo-Christian construct that they may not adhere to. They are "borrowing" something that they like from one religion and "quilting it together" illogically with another belief. The two cancel each-other out. Logically speaking.
It SOUNDS nice though.