I am updating this post by adding to it by way of older posts AS WELL AS this new example of Google's morbid honoring of an Islamo-Fascist/Marxist leaning radical, Yuri Kochiyama:
Many of you may not know who this is. Trust me, until I started writing on the Five-Percenters, I didn't know either. Truth Revolt catches up the uninitiated to the violent culture of the left:
You know who else admires Mao? Rachel Maddow… but that is neither here-nor-there, as, those that watch her on MSNBC do not grasp reality anyway. I make this point of "reality in a conversation with a commentator on one of my recent uploads to my YouTube Channel about the Left. Here is the opening comment followed by my response:
These people and support for radicalism in all walks of life scare me. Not in my soul… I am saved and a child of God, but scares me for the future of our country which has been a blessing for soo many. Here are PolitiChicks input on this Yuri Kochiyama flap:
WOW!
Needless to say I stopped using Google for most of my searches years ago. I support Bing with as much bandwidth as I can. Here are some previous posts I have on the issue… "enjoy"
---
E A S T E R
---
First I want to note the "Easter Example" of choices between Bing and Google. Google first followed by Bing:
Here is the posted "doodle" [art] on Easter by Google: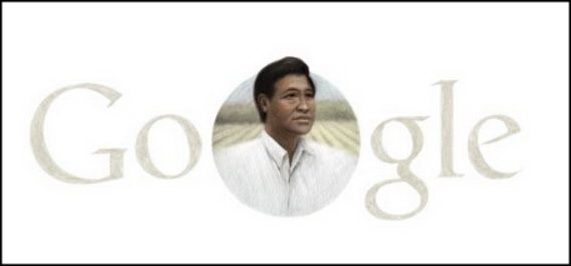 Now, here is Bing's Easter display:
This erupted into a an issue on the WWW… here are a few examples:
Fox News
Wow. At any rate, Caesar Chavez does not fit the mold of the modern Left. see my post "Comedian Paul Rodriguez Strays from CNN's Script," for some examples of just how "xenophobic" he was.
---
C H R I S T M A S
---
I lost my Christmas graphics and post for this one… so I will merely show the graphics from a couple of years via Google, followed by an example of Christmas Eve and Christmas Day by Bing: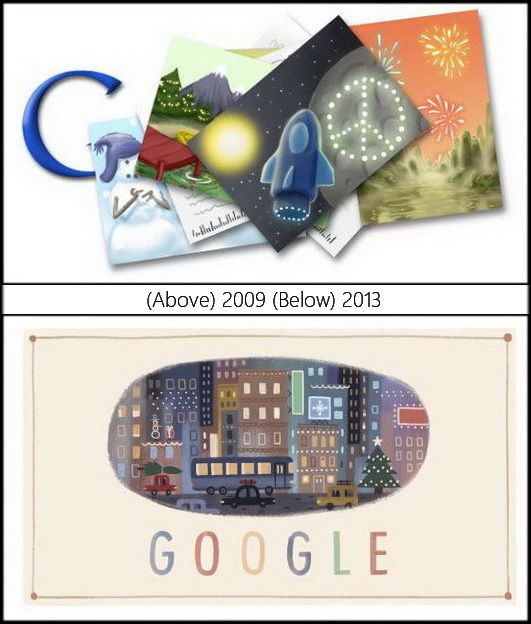 I wonder who these angels pictured below would be heralding?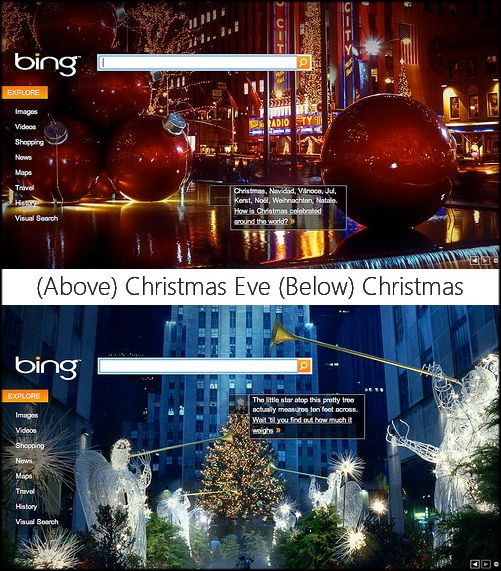 Are you getting the picture? It is worth a thousand words.
---
E C O – D E A T H
Memorial Day ~ Google vs. Bing
---
Of all tyrannies, a tyranny exercised for the good of its victims may be the most oppressive. It may be better to live under robber barons than under omnipotent moral busybodies. The robber baron's cruelty may sometimes sleep, his cupidity may at some point be satiated; but those who torment us for our own good will torment us without end for they do so with the approval of their own conscience. They may be more likely to go to Heaven yet at the same time likelier to make a Hell of earth. Their very kindness stings with intolerable insult. To be 'cured' against one's will and cured of states which we may not regard as disease is to be put on a level of those who have not yet reached the age of reason or those who never will; to be classed with infants, imbeciles, and domestic animals.
C. S. Lewis, God in the Dock, p. 292.
Google ignored an American Tribute to our men and women of the military on Memorial Day (first GOOGLE, followed by BING):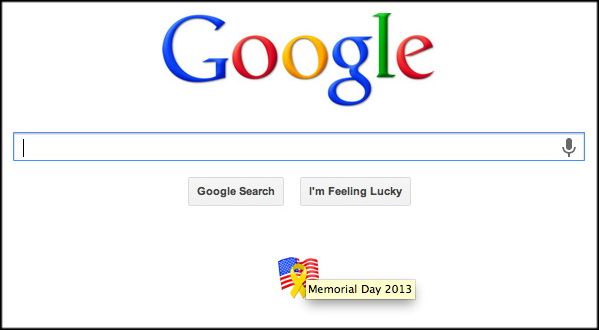 However, the day AFTER Memorial Day I saw this graphic, and had no idea what it was for:
I thought it was some dumb holiday or solstice, or something. It couldn't be that easy, right? Moonbattery explains its meaning:
The above (audio) and below are Dennis Prager explaining more about DDT and other issues:
Dennis Prager