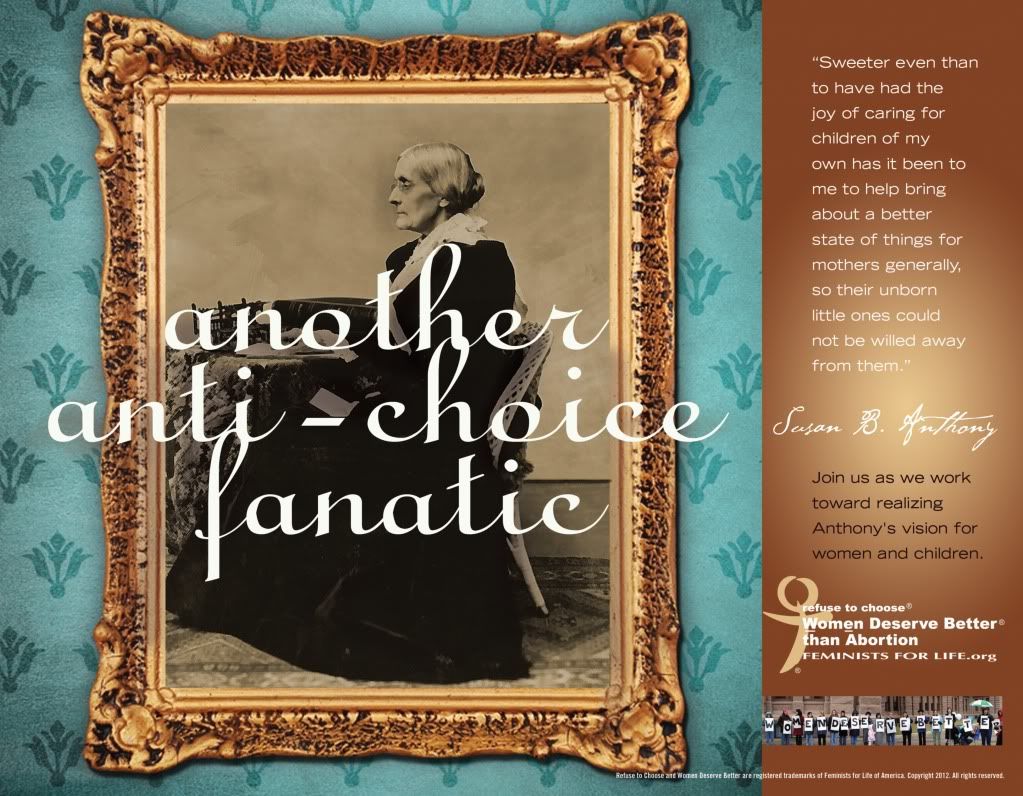 Women like this, feminists that are pro-life, are not welcomed in the Democratic Party:
NewsBusters has a great article that show the Washington Post's bias in reporting "what is" and "what is not" inclusive in regards to the coming Democratic convention.
This leads me to my next point, and it is made by Ashley Herzog in her great book (which I highly recommend for girls between 16 and 20 years of age), Feminism vs. Women. The point is two-fold. The heroes of feminism were pro-family and pro-life, secondly, the cultural left (progressives) are more dogmatic and ideological in their litmus tests than any fiery-eyed-Baptis-preacher.