The New York Times best seller list really isn't that. What it is is merely an editorial "what you should read, not what actually sells the best."
The NYT's even had the audacity (or the lack of self awareness in their egalitarianism aims) to publish a graph of the male and female authors by decade. It showed a clear male dominance over the women. However, as the decades progressed, the sexes got closer to being even, until, the final decade in the graph, they were very similar in books on the New York Times best seller listing.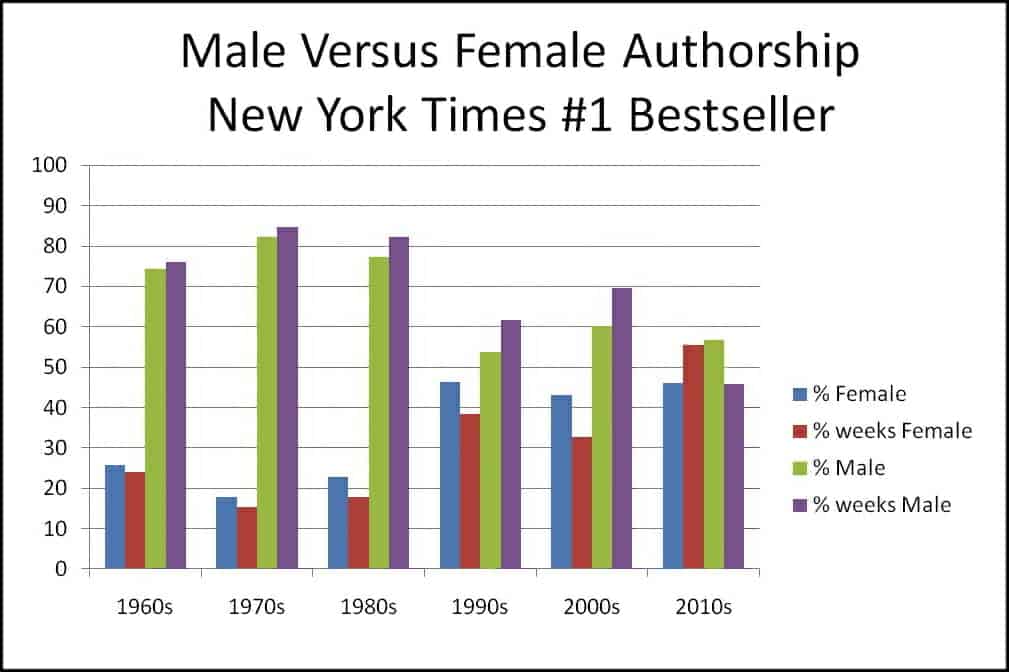 But this graph, then, is merely an illusion. Since they control the list and who makes it on the list — they can control whichever factors they wish to. Like gender for instance. So they can even out the sexes on the list to give the appearance that male and female authors are writing and selling great books, equally. It does not reflect reality. Nor does this "evening-out process" have anything to say about how well something is written. It merely projects what the few editors think is important to the New York Times.
The majority of authors are — I presume — white. So soon a similar graph will surely show an evening out of minority vs. Caucasian authors.
---
Facebook "Convo"
---
I posted a link to this article discussing Trump's foreign policy advancements as compared to Obama's in regard to "Nobel Peace Prizes." Here is part of the article:
Later we find out that Pompeo met with the North over Easter weekend. A person simply said "Wow….." MIND YOU, I am reading a lot into his "Wow," but here is my response to the larger issue:
THAT is the point.