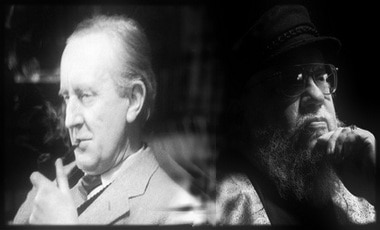 Via ACE OF SPADES:
J.R.R. Tolkien and George R.R. Martin face off in this episode of Epic Rap Battles of History.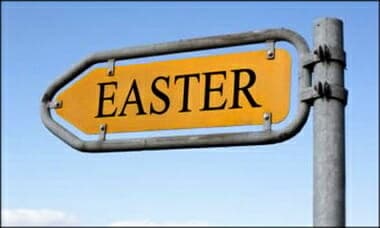 C.S. Lewis: It must be understood that my conversion at that point was only to theism pure and simple. I knew nothing yet about the incarnation. The God to whom I surrendered was sheerly non-human.
C.S. Lewis: [Reading from Chesterton] A great man knows he is not God and the greater he is, the better he knows it. The gospels declare that this mysterious maker of the world has visited his world in person. The most that any religious prophet has said was that he was the true servant of such a being. But if the creator was present in the daily life of the Roman empire, that is something unlike anything else in nature. It is the one great startling statement that man has made since he spoke his first articulate word. It makes dust and nonsense of comparative religion.
C.S. Lewis: As I drew near to Christianity, I felt a resistance almost as strong as my previous resistance to theism. As strong but shorter lived for I understood it better. But each step, one had less chance to call one's soul one's own.
C.S. Lewis: What Tolkien showed me was this — that if I met the idea of sacrifice in a pagan story I didn't mind it at all — I was mysteriously moved by it. The reason was that in pagan stories I was prepared to feel the myth as profound. Now the story of Christ is simply a true myth.
C.S. Lewis: I know very well when but hardly how the final step was taken. I went with my brother to have a picnic at Whipsnade Zoo. We started in fog, but by the end of our journey the sun was shining. When we set out I did not believe that Jesus Christ is the Son of God and when we reached the zoo I did. I had not exactly spent the journey in thought. Nor in great emotion. It was more like when a man, after a long sleep, becomes aware that he is now awake.
[WUWT note: this article was originally submitted as a "letter to the editor" to the Bellingham Herald, a newspaper that published an attack on Dr. Don Easterbrook. The Herald refused to publish my rebuttal. The executive editor, July Shirley (julie.shirley@bellinghamherald.com) explained "We only print letters from residents of Whatcom County. We are not publishing your letter."]
Via Watts Up With That? (Seen first at Powerline) Note that there are numerous links in the original post:
---
I write in rebuttal to the March 31 letter by WWU geology faculty criticizing Dr. Don Easterbrook. I have a Ph.D in geophysics and have published research papers on climate change in the peer-reviewed scientific literature. In 2006 I testified before the US Senate on global warming. Additionally, I am the author of a three-volume history of science.
I have never met Don Easterbrook. I write not so much to defend him as to expose the ignorance exhibited in the letter authored by WWU geology faculty. Their attack on Dr. Easterbrook is the most egregious example of pedantic buffoonery since the Pigeon League conspired against Galileo in the seventeenth century. Skepticism is essential to science. But the goal of the geology faculty at WWU seems to be to suppress critical inquiry and insist on dogmatic adherence to ideology.
The WWU faculty never defined the term "global warming" but described it as "very real," as if it were possible for something to be more real than real. They claimed that the evidence in support of this "very real" global warming was "overwhelming." Yet they could not find space in their letter to cite a single specific fact that supports their thesis.
There is significant evidence that would tend to falsify global warming. The mean global air temperature has not risen for the last fifteen years. At the end of March the global extent of sea ice was above the long-term average and higher than it was in March of 1980. Last December, snow cover in the northern hemisphere was at the highest level since record keeping began in 1966. The UK just experienced the coldest March of the last fifty years. There has been no increase in droughts or wildfires. Worldwide hurricane and cyclone activity is near a forty-year low.
One might think that the foregoing facts would raise doubts in scientists interested in pursuing objective truth. But global warming is not so much a scientific theory subject to empirical falsification as it is a political ideology that must be fiercely defended in defiance of every fact to the contrary. In the past few years we have been told that not only hot weather but cold weather is caused by global warming. The blizzards that struck the east coast of the US in 2010 were attributed to global warming. Every weather event–hot, cold, wet or dry–is said to be caused by global warming. The theory that explains everything explains nothing.
Among the gems in the endless litany of nonsense we are subjected to are claims that global warming causes earthquakes, tsunamis and volcanic eruptions. Last year we were warned that global warming would turn us all into hobbits, the mythical creatures from J. R. R. Tolkien's novels. I am not aware of any member of the WWU geology faculty criticizing these ridiculous claims. Their vehemence seems to be reserved for honest skeptics like Dr. Easterbrook who advance science by asking hard questions.
At the heart of the WWU geology faculty criticisms was the claim that peer review creates objective and reliable knowledge. Nonsense. Peer review produces opinions. Scientists, like other people, have political beliefs, ideological orientations, and personal views that strain their scientific objectivity. One of the most disgusting things to emerge from the 2009 Climategate emails was the revelation of an attempt to subvert the peer-review process by suppressing the publication of work that was scientifically sound but contrary to the reviewer's personal views.
The infamous phrase "hide the decline" refers to an instance where a global warming alarmist omitted data that contradicted his personal belief that the world was warming. This sort of bias is not limited but pervasive. Neither is science a foolproof method for producing absolute truth. Scientific knowledge is always tentative and subject to revision. The entire history of science is littered with discarded theories once thought to be incontrovertible truths.
The WWU geology faculty letter asserted that technological advances arise from application of the scientific method. They claimed that airplanes were invented by scientists. But the Wright brothers were bicycle mechanics–not scientists. The modern age of personal computing began in a suburban California garage in 1976. The most significant technological advance in human history was the Industrial Revolution in Britain that occurred from 1760 through 1830. When Adam Smith toured factories and inquired as to who had invented the new machinery, the answer was always the same: the common workman. Antibiotics were not discovered through the rigorous application of scientific methodology but serendipitously when Fleming noticed in 1928 that mold suppressed bacterial growth.
Dr. Easterbrook's contributions have furthered the advance of scientific knowledge and the progress of the human race. It matters not if a multitude of professors oppose him. As Galileo explained, it is "certain that the number of those who reason well in difficult matters is much smaller than the number of those who reason badly….reasoning is like running and not like carrying, and one Arab steed will outrun a hundred jackasses."
David Deming
Professor of Arts & Sciences
University of Oklahoma