Former presidential candidate and Secretary of State Hillary Clinton decried Gov. Ron DeSantis's (R-FL) move to fly illegal immigrants to Martha's Vineyard as "literally human trafficking." (WASHINGTON EXAMINER) 
Well then…Ted Cruz lay's down the law (figuratively speaking):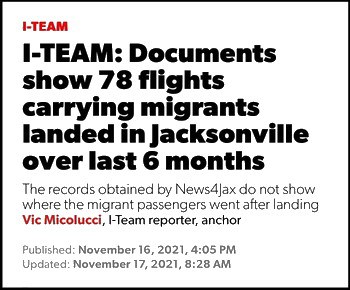 "Right now, the biggest human trafficker on the face of the planet is Joseph Robinette Biden Jr. He has transported hundreds of thousands, millions of illegal aliens populating them now, putting many of them in Red states. He's happy to put them in Red states where it's not the rich peoples' concerns, it's the little peoples' concerns. You know, all of the folks on Martha's Vineyard happily voted for Joe Biden."
TUCKER!
Fox News host Tucker Carlson reacts to Florida Gov. Ron DeSantis sending migrants to Martha's Vineyard on 'Tucker Carlson Tonight.'
(FYI, more diversity [strength] coming: BREITBART)
The above TUCKER video was with thanks to AMERICAN GREATNESS (and hat-tip to ACE OF SPADES):
After posting an excerpt of the above article, J.J. SEFTON has this [lol]:
---
CARTOONS/FUNNIES
---