Ever since Benjamin Franklin used the rattlesnake to represent the 13 Colonies, its meaning has been debated, most notably as part of the Gadsden Flag, which includes those four iconic words: Don't Tread on Me. But what was its original intent? Who used it first, and what were they seeking to portray? We tried to answer those questions, and for additional context, brought in Peter Ansoff, President of the North American Vexillological Association — the world's largest organization of flag enthusiasts and scholars. Relying on primary sources and proprietary research, Peter describes the (probable) first time the Gadsden Flag flew; the uniquely American roots of the rattlesnake; the ebbs and flows of the rattlesnake as a symbol; and how both have been used in more recent political movements.
THE DAILY SIGNAL fills us in on the story:
MORE INFO: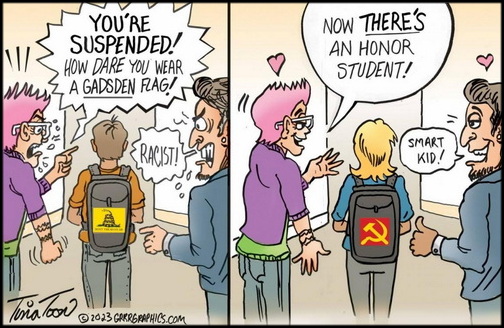 I have to say that my jaw hit the floor for the reason why this flag was banned… because the Washington Post said. Lol. What, does everyone go off of NYT and WaPo articles? The FBI? The CIA? Special Counsels? School districts? I guess the difference between the school district and the FBI is that they didn't leak the false info to WaPo, then use the article as evidence to get a FISA Warrant.
Also used for "scholarly" support? Oregon Live, The Conversation, and Military. com.
Here is the email noting why the flag was being banned initially. Jeff Yokum literally says, "I am providing you the rationale for determining the Gadsden Flag is considered an unacceptable symbol." And then links left leaning articles. Lol.

The response from the mom was awesome! here is THE BLAZE-TV talking about it:
---
A 12-year-old boy from Colorado Springs is standing up to his school's policy that he cannot wear the "Don't Tread On Me" Gadsden flag because it is supposedly racist. Jaiden was taken out of the classroom because his backpack had a flag patch on the back, and he refused to take it off. His mother went up to the school to defend her son, and she taught school officials just exactly what the flag symbolized and that it is not, in fact, tied to slavery.
---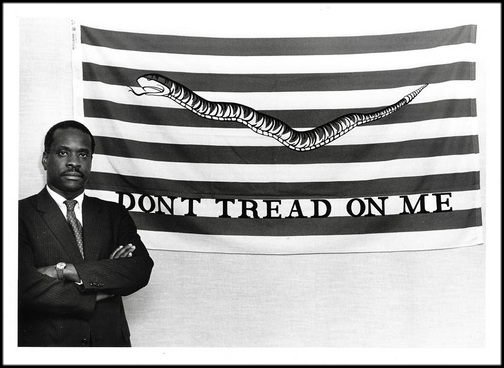 JUSTICE THOMAS
Like an upload discussed regarding Trump [and really "conservative ideals"] being punk, this is the new punk-rock.
Benny Johnson interviews Based Jaiden:
---
I sat down with Based Jaiden, the Patriot who stood up to his school — and won, after they tried to get him to remove his Gadsden Flag patch from his backpack for a meme review!
---
The Governor of Colorado even commented on the issue: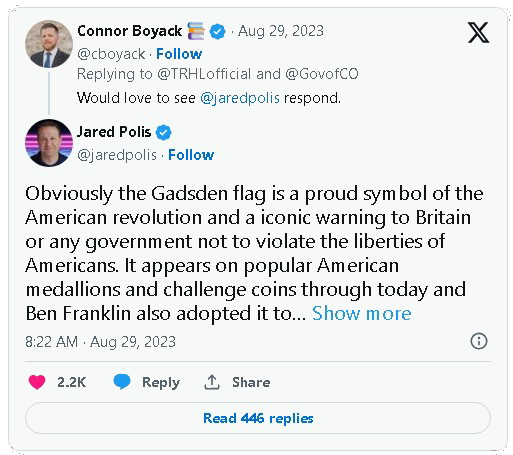 That's right!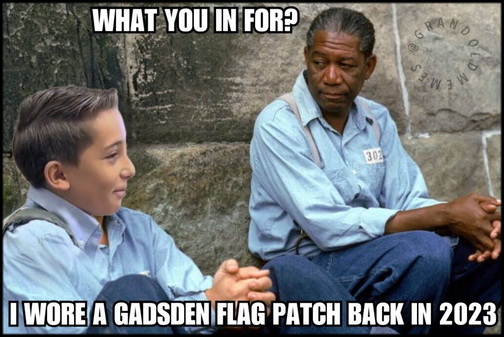 Here is a portion of an excellent article by PATRIOT WOOD discussing the Gadsden Flag: