The Stanford Encyclopedia of Philosophy notes that "category mistakes" were a key cause to metaphysical mistakes:
THE POACHED EGG includes CARM well reasoned explanation of the issue:
Here are two challenges by an atheist troll which I take up (click to enlarge):
This is with a h/t to Detective Wallace, and comes via THE POACHED EGG as well as the original author, ANSWERS FOR HOPE: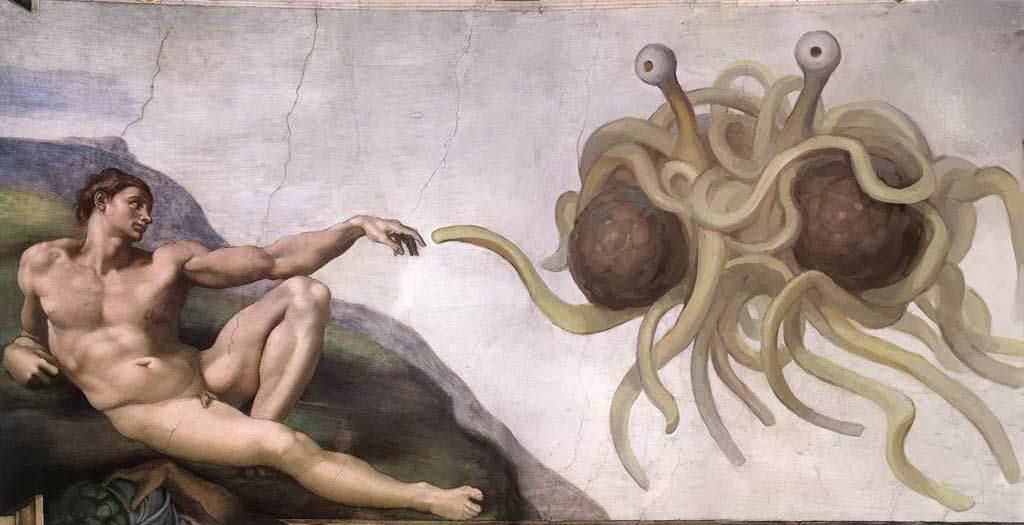 Prior to the "FLYING SPAGHETTI MONSTER" hypothesis there was the CELESTIAL TEAPOT ARGUMENT:
So the Flying Spaghetti Monster is just a rip off of earlier thinking. But, here is the refutation of it:
The Stanford Encyclopedia of Philosophy defines Atheism as: the negation of theism, the denial of the existence of God —
The "a-" in "atheism" must be understood as negation instead of absence, as "not" instead of "without". Therefore, in philosophy at least, atheism should be construed as the proposition that God does not exist (or, more broadly, the proposition that there are no gods).
There is a subtle, but important difference between not believing in something and believing that something is not (does not exist). Atheism adopts the latter position in holding that God does not exist. Atheism is more than mere lack of belief, it is the denial of the existence of God. Mere lack of belief makes the atheist no different from a newborn baby or my Chevy. (Added to a bit — but from APOLOGETICS 315)
---
a couple more videos i liked
---