Hate crimes are sooo rare, that these babies have to make it up:
MOONBATTERY writes about this newest hoax added to his list:
The guy who drew swastikas and racial slurs — is — not a honky!
HOTAIR catches us up to the latest #FAKEHATECRIME. Of course the usual procession of kids through the library screaming "this is what democracy looks like"!
GAY PATRIOT is calling that THIS ONE will end up #FAKEHATE!
Here is Dennis Prager on a few week old story:
The latest fake hate crime was first thought to be a supremacist spray-painted swastika, ended up being done by an older black man. Here is part of THE DAILY CALLER'S article:
Almost every single "racist" attack attributed to Trump supporters and to white college students has been proven to be a hoax. The above video is the latest example. GAY PATRIOT notes well the issue herein:
JEFF, in his post, continues to rightly note these are the "real hate crimes"
MOONBATTERY catalogs this FAUX RACISM even "naming" the victacrat: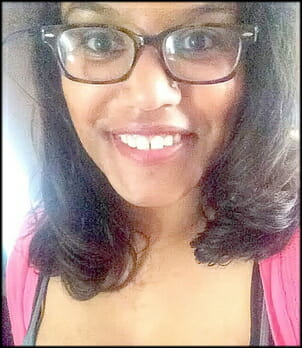 The list with links can be found over at MOONBATTERY's FAUX HATE CRIME LIST:
Dauntarius William
Nathaniel D. Nelson
BART Graffiti Vandal
Bruce Maxwell
Eddie Curlin
Ronald Alford Sr.
lexi
West Goshen Township Student of Color
Michael Bennett
March to Confront White Supremacy
Mike Feuer
Halle Berry
Lena Dunham Again
Joey the Gay Bartender
Bill Clark
Brian Telfair
Jaime Hurtado
Aisha Ismail
Karen Mathews Davis
Linda Sarsour
Unnamed Pakistani-American in Queens
Heather Franklin
Samantha Wells
Nathan Stang
Azhar Hussain
USC Diverse Neighbor
Alexandria Butler and Elizabeth Police
Justin Lamar Coleman
Daniel Drezner/Josh Dawsey
Harvard Palestine Solidarity Committee
Curtis Flournoy
DeWitt Lambert
Cainin Hakeem Milton
Gustavus Adolphus College Diversity Leadership Team
Isreali Jewish Center Bomb Hoaxer
Andrew King
Clive Jamar Wilson
Muhammad Ali Jr.
Halley Bass
Washington Cemetery
Khizr Khan
Hisham Saadi
Juan Thompson
Lakeville, Minnesota Non-Caucasian Special Ed Student
Scott Young
Kelly Carter
Osama Nazzal
Ibtihaj Muhammad
Michael Kee
Mike Hager
Sinem
Anne Arundel High School's Kool Kids Klan
David Williams
Kara Stevens
Muslim Friend of Aisha Sharif at San Diego State
University of Michigan Hijab Wearer
Andrew McClinton
Vincent Palmer
Yasmin Seweid
Villanova University
William Tucker
Taylor Volk
Kirkland Phony Postelection Sexual Assault Victim
Williams College Fake Blood Splatterers
Neighborhood Town Watch Anti-Hijab Letter
Eleesha Long
Malden, MA Phony Trumpsters Victim
Sara Farsakh
Kathy Mirah Tu
Chris Ball
Ashley Boyer
University of Louisiana Heisted Hijab
Abdul Aziz
Brooklyn Muslim Community Center Teens
London, Ontario Islamic Shopper
Calum McSwiggan
Marcus Owens
Hamza Warsame
Alexis Adams
SIUC White is Right Video
Salisbury University Graffiti Artists
TarheelTransgender
Jordan D. Brown
Bingen Syrian
Eric Danko and Jordan Schaeffer
Manhattan Self-Slasher
Seattle Africatown Center Graffiti
Mari Poindexter
Phony Nevada Klansmen
Saida Chatti
Julian Kinzel
Imani Perry
Asha Burwell and Friends
Jesus Francisco Cabrera
Michael Dekota McRae
Gary Nathaniel Moore
San Bernardino Backlash
Mercutio Southall
Hyacinth Peccoo
Clive Higgins and Lonnie Blackwell
Anonymous Liar From India in Orangeburg County, SC
Kayla-Simone McKelvey
Hidden Dores
Royall Must Fall
Shalaria Jones
Emmanuel Bowden
Kynnedi Grant
Clarke Perkins
FierceFemtivist
Payton Head
Mizzou Fecal Swastika
Berkeley High
Dorothy Bland
Georgia Tech Person of Preferred Pigmentation
Melvin and Angelica Hale
Haakon Gisvold
University of Delaware
Ahmed Muhamed
Ashley Powell
Garnet Coleman
John Sherman
Carol Anne and Laura Stutte
Minati Roychoudhuri
Frank Elliott
Planned Parenthood
Shaun King
Julie Baker
Vincent Broughton
Rick Jones
Connie St Louis
Rachel Dolezal
Tahera Ahmad
Phony University of Minnesota Rape Victim
Sarah Silverman
Kassim Alhimidi
George Washington University Swastika
Adam Hoover
Ambreen Sharif
Charles Blow
Morgan Triplett
Desiree Nall
Mindy Brickman
Oberlin College
Lena Dunham
Rolling Stone/Jackie
University of Chicago Facebook Hoax
Adam Saleh and Sheikh Akbar
Daniele Watts
Keith Jones
Sweet Briar College Hoaxer
Grand Valley State University Student
Richard Kennedy
Anonymous Hercules Middle-High School Student
Joe Williams
Andrea Brazier
Genesis Hernandez
Danya Morales
Toni Christina Jenkins
Dylan Bleier and Matt Alden
Meg Lanker-Simons
Olander Cuthrell
Charlie Rogers
Sharmeka Moffitt
Joseph Baken
Alexandra Pennell
Aimee Whitchurch and Christel Conklin
Quinn Matney
Aubriana Banks
Sarah Marshak
Floyd Elliot
Tawana Brawley
Crystal Gail Mangum
Kerri Dunn
Leah Miller
Ahmad Saad Nasim