Here is a prediction and continuing convo regarding 2020… enjoy (it will evolve). Here is my main prediction… and keep in mind the convo is from bottom to top.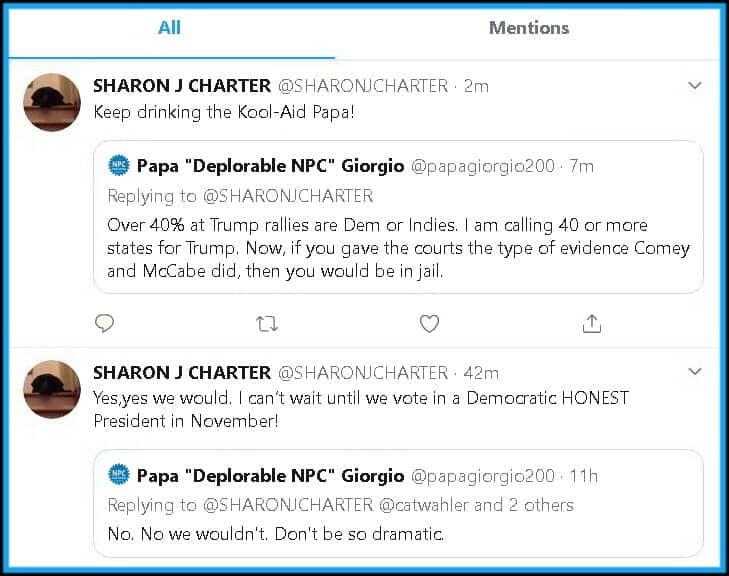 So, the "over 40%" comment was based on this story:
But now I am updating it with this story (also, see NOQ REPORT):
Excellent data from Milwaukee:

✅ 20,395 Voters Identified

✅ 15,738 Voters From Wisconsin

✅ 57.9% Were NOT Republicans (Yuge!)

✅ 4,313 Registrants Didn't Vote in 2016

Winning with Non-Republicans! pic.twitter.com/UifLCaYzmu

— Brad Parscale – Text TRUMP to 88022 (@parscale) January 15, 2020
So, I responded today to Sharon by saying: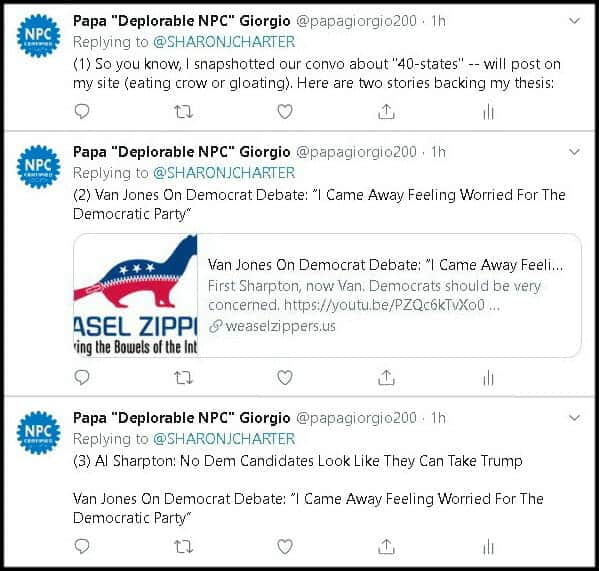 I will either eat my words, or gloat in them.
>> Here are the stories
Even Al Sharpton gets it.
BONUS… via WEASEL ZIPPERS: