No, two polls got it right, copy their models:
---
SOME POLLS
---
A couple polls that match up:
The USC Dornsife/Los Angeles Times "Daybreak" poll tracks about 3,000 eligible voters until election day, asking on a regular basis about their support for Hillary Clinton, Donald Trump or other candidates as well as their likelihood of actually casting a ballot.

As voters go to the actual polls to cast their ballots in what has been an unprecedented presidential election, Republican Donald Trump held onto a 2-point lead over his Democratic rival, Hillary Clinton — 45% to 43% — in a four-way matchup, according to the final IBD/TIPP presidential tracking poll. Libertarian Gary Johnson captures 8% support from likely voters, while Green Party candidate Jill Stein gets 2%. In a two-way matchup, Clinton leads Trump by 1 point — 43% to 42%.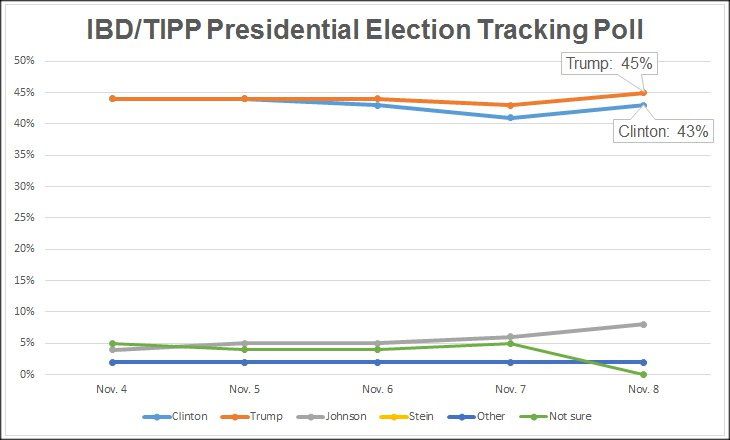 ---
Electoral College Guesses
---
November 3rd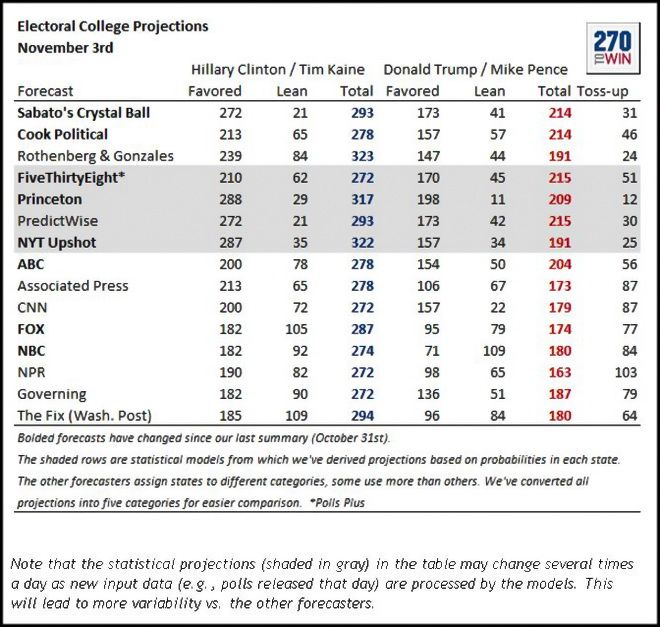 Election Day