JUMP TO spoofs of Obama's portrait below.
Here is some great commentary from a few different posts by Gateway Pundit (HERE and HERE):
DAILY CALLER notes as well that the artist puts sperm into his portraits — and many are saying Obama has a big goo on his face:
What you are witnessing is very similar to Homer Simpson… A disappearing President. Or as Clint Eastwood would say, an empty chair.
My rendition includes an ode to Obama's "Choom Gang" days (marijuana leaves and joint added of course):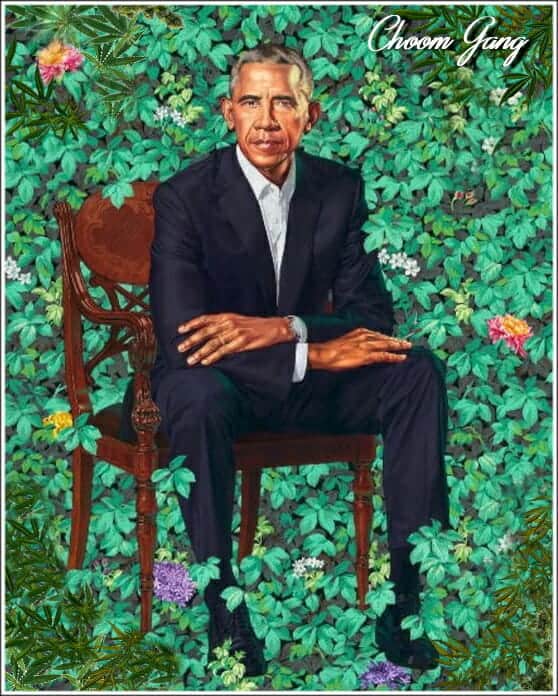 ---
Welcome To The Digital Age
---