🚨 BREAKING:

In COVID hearing, #Pfizer director admits: #vaccine was never tested on preventing transmission.

"Get vaccinated for others" was always a lie.

The only purpose of the #COVID passport: forcing people to get vaccinated.

The world needs to know. Share this video! ⤵️ pic.twitter.com/su1WqgB4dO

— Rob Roos MEP 🇳🇱 (@Rob_Roos) October 11, 2022
RIGHT SCOOP notes:

TUCKER CARLSON has MEP Rob Roos on
PJ-MEDIA adds what the "Speed of Science" actually is: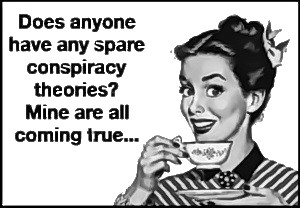 Science is so fast it is killing men before they reach old age.
Here is the dramatic evolution of the Pfizer CEO's position on whether their vaccine stops transmission…#BiggestFraudEver
pic.twitter.com/huUE77Clza

— John Ziegler (@Zigmanfreud) October 12, 2022