I remember this from an old documentary on the Clinton's or an old documentary on spiritism. At any rate, here are some of the latest information on Hillary Clinton's involvement in the occult as it get's renewed in recent news cycles. I will start first with my most recent run-into the topic via POWERLINE:
The media is trying to say this was merely a physchological excersise (even SNOPES is on this band wagon), but Hillary's ghost writer wouldn't describe this as "troubling." Here Bill Clinton mentions it in public:
---
"I know that because, as all of you famously learned when I served as president, my wife, now the secretary of State, was known to commune with Eleanor on a regular basis. And so she called me last night on her way home from Peru to remind me to say that. That Eleanor had talked to her and reminded her that I should say that." 
---
A good commentary on the New Age guru that became Hillary's confidant can be found at WOMEN OF GRACE (11-2010):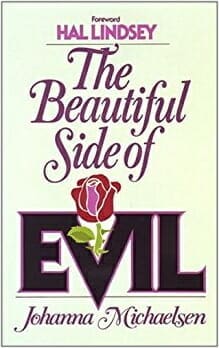 One should note that maybe, yes, seances were not actually done… but in New Age occultism finding a spirit guide or communing with these "spirit guides" is a path to communication with the dead (in the Christian view, these are demonic forces).
A good book on encountering such things is The Beautiful Side of Evil, by Johanna Michaelsen (the foreword is by Hal Lindsey). Johanna takes you on a personal whirlwind tour of her encounters while trying to find meaning in her young life. (As a disclaimer, I do not endorse every premise presented in that book.)
Again, such seances are not required to allow communication with entities which are known as "familiars" that had attached to the individual in question, during their lifetime. Another good example of this "spirit guide" seeking in in the following documentary:
Here is a bit more info on Jean Houston and the non-seance/seance via GOD REPORTS:
Um, occultism is occultism. For more on this topic, see my post HERE.