"Certain words can mean very different things to different people. For instance, if I say to an atheist, 'I have faith in God,' the atheist assumes I mean that my belief in God has nothing to do with evidence. But this isn't what I mean by faith at all. When I say that I have faith in God, I mean that I place my trust in God based on what I know about him."
William A. Dembski and Michael R. Licona, Evidence for God: 50 Arguments for Faith from the Bible, History, Philosophy, and Science (Grand Rapids, MI: Baker Books, 2010), 38.
I found this intriguing, and, many academics and skeptics I have read who have come to faith later in life express similar thinking. That is, they have relied purely on what they think is reason — however, God gets in-there and tips over some tables and shows the non-believer that they have been ~ in fact ~ unreasonable in their conclusions. Not only this, but a reality of personal (Personal) Being is involved… and this frightens many, and why CS Lewis and others explain that they were brought into the Kingdom "kicking and screaming." Something rises above the skeptics own intellect and they have to trust a Person on Who They claim to Be (notice the capitalization).
This is momentous. And such a shift in thinking can be somewhat frightening. This weight of importance and why it is suppressed is expressed by R.C. Sproul and his co-athors well in this excerpt:
Here is how Kirsten Powers wrote of this first Personal encounter with God:
…Then one night on a trip to Taiwan, I woke up in what felt like a strange cross between a dream and reality. Jesus came to me and said, "Here I am." It felt so real. I didn't know what to make of it. I called my boyfriend, but before I had time to tell him about it, he told me he had been praying the night before and felt we were supposed to break up. So we did. Honestly, while I was upset, I was more traumatized by Jesus visiting me.
I tried to write off the experience as misfiring synapses, but I couldn't shake it. When I returned to New York a few days later, I was lost. I suddenly felt God everywhere and it was terrifying. More important, it was unwelcome. It felt like an invasion. I started to fear I was going crazy.
I didn't know what to do, so I spoke with writer Eric Metaxas, whom I had met through my boyfriend and who had talked with me quite a bit about God. "You need to be in a Bible study," he said. "And Kathy Keller's Bible study is the one you need to be in." I didn't like the sound of that, but I was desperate. My whole world was imploding. How was I going to tell my family or friends about what had happened? Nobody would understand. I didn't understand. (It says a lot about the family in which I grew up that one of my most pressing concerns was that Christians would try to turn me into a Republican.)
I remember walking into the Bible study. I had a knot in my stomach. In my mind, only weirdoes and zealots went to Bible studies. I don't remember what was said that day. All I know is that when I left, everything had changed. I'll never forget standing outside that apartment on the Upper East Side and saying to myself, "It's true. It's completely true."…
Kirsten was taken out of her comfort zone and was faced with knowing that God is real and that He is personal… and that she would ultimately have to answer to a Personal Being for her life — since she now realized He is her Creator. Accepting Christ's imputed life and sacrifice was her response.
Here we switch to Dr. Holly Ordway describing a similar feeling, just worded differently. Before meeting God 'personally," Holly had to first come to the realization of God/Christ truly existing in order to believe the claims made by this Personal Being (both is Scripture [Revelation] and in Jesus claims about Himself):
I had accepted God as an Idea; now I was confronted by His reality as a Person. I had known, intellectually, that He could be encountered, but I had not the least idea of what that encounter might be like.
Looking back, the experience makes sense in a way that it didn't, and probably couldn't, then. If I were to have a relationship with Christ, I would have to know Him as a person, not just as an idea.
When I did encounter God, it was at a moment when I wasn't con­sciously ready for it: I was still thinking through the philosophical issues, still trying to understand what the implications might be. I wasn't looking for a relationship with Him yet; at that moment, I didn't even understand how a relationship might be possible. And therefore, it was the perfect moment for the Spirit to make Himself known to me.
Because there was no question of wish fulfillment. God made Himself personally known to me in a way that I could recognize without being completely overwhelmed—in a way, perhaps, that might seem oddly anticlimactic to someone else. There were no vi­sions, no voice, no tears: just a profound and inescapable recogni­tion of the Other. Trust me, it was quite enough. What's more, He made Himself known to me before I sought Him, and before I had the slightest idea what His presence would be like. As I thought about the experience, I could not shy away from the implications.
If I had been looking for Him when I encountered Him, I might not have been entirely sure that the experience was real. I might have doubted, wondering if perhaps this was, indeed, a case of wish fulfillment. The fact that I recognized, beyond any reasonable doubt, that my "experiment" had returned a shockingly positive result be­fore I had consciously started it, was the sting in the tail. I could not disregard this experimental data even if I wanted to—not if I Were to retain my own intellectual honesty.
And that, after all, was the lodestar for me in this journey: to fol­low Reason where it led, and not to be afraid, and not to abandon the experiment even if the results were unexpected.
Well, the results were not at all what I had expected—and now I knew something that I could not have even imagined knowing just a few weeks earlier. God was real, and He was active in my life.
Holly Ordway, Not God's Type: A Rational Academic Finds Radical Faith (Chicago, IL: Moody, 2010), 94-95.
Both these women speak to initially having their doubts, previous conclusions, presuppositions, and the like destroyed by answers to their "vague generalizations or unchallenged assumptions," which left them wanting more of the "intellectually rigorous weaving [of] art, history, and philosophy":
Powers ~ "…I was fascinated. I had never heard a pastor talk about the things he did. Tim Keller's sermon was intellectually rigorous, weaving in art and history and philosophy. I decided to come back to hear him again. Soon, hearing Keller speak on Sunday became the highlight of my week."
Ordway ~ "…whenever I challenged a point, he had solid information and clear reasoning to back up what he'd said. What's more, he respected my intellect by not letting me get away with vague generalizations or unchallenged assumptions. That was refreshing…. I was stunned by the very concept that there were rational arguments for the existence of God. Never mind whether I agreed with the argu­ments or not, the simple fact that Josh said, 'Let's reason this out' rather than 'You have to take it on faith' made me want to hear more…"
And then, and only then, being confronted in a personal way by God, their Creator and Owner, they realized they were dealing with a Being interested in their well-being, unto salvation.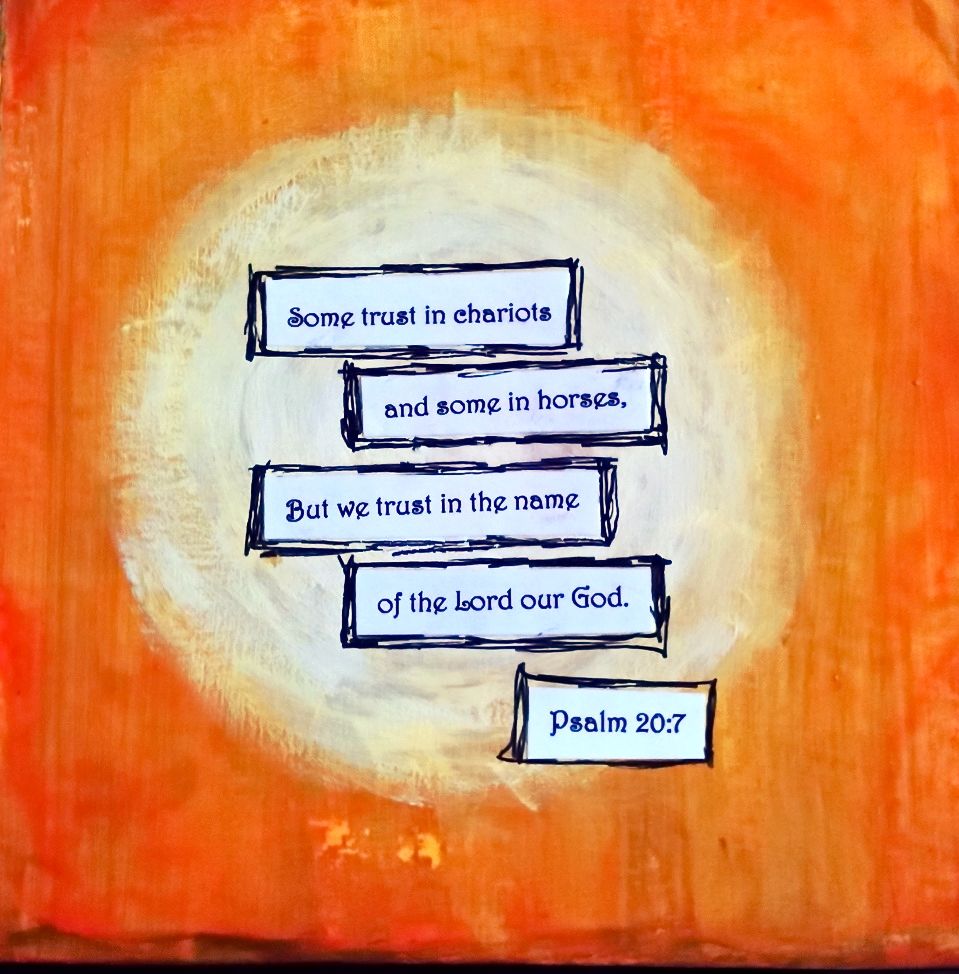 Here is Theologian Wayne Grudem explaining this understanding a bit more for the deep-thinker:
God was present in every step of the way, from the rational and logical conclusions of science, history, philosophy, and the like… to the Holy Spirit breaking through in the ultimate sense by making the presence of Jesus REAL. All truth is God's truth and the apologist cannot even begin to make truth claims unless it is first God's truth. An amazing coinciding of testimony from two amazing women that God loved so much that He gave His only begotten Son for.