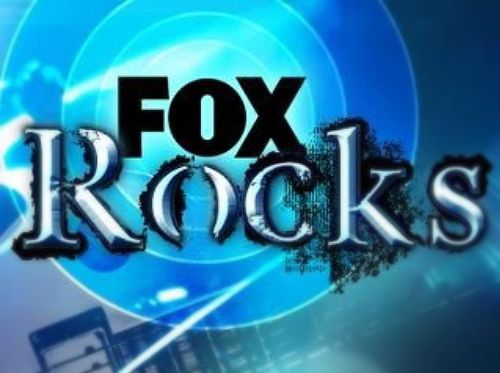 Via Hollywood Reporter:
---
From the crisis in Ferguson, Mo., to the cultural impact of Robin Williams' and Joan Rivers' sudden deaths and all the way up to recent round-the-clock coverage of U.S. strikes on ISIS, cable news has been heavily occupied. The last three months have been so big, Fox News Channel just clocked its first quarter with the most-watched primetime across all of cable in more than a decade — even besting USA and ESPN.
Read more O'Reilly Return Gives Fox News a Ferguson Coverage Ratings Win
The average 1.79 million viewers between 8 p.m. and 11 p.m., Monday through Friday, gave FNC its first quarter atop the dial since the Iraq War broke out in 2003. Expanding that block by an hour, which includes Greta Van Susteren at 7 p.m., FNC was the most watched in primetime for the first time ever. And in the targeted demographic of adults 25-54, FNC was up 12 percent from the same period a year ago, with an average 313,000 viewers.
It's the last time the cable network will be compared to its previous primetime. Oct. 7 marks the one-year anniversary of FNC revamping a decade-old lineup with Megyn Kelly's move to 9 p.m. The third quarter marked Kelly's best since launch, up a significant 27 percent (year over year) in the time period previously occupied by Sean Hannity. (Hannity, who airs at 10 p.m., enjoyed a high of his own).
Read more Fox News Hits 50-Quarter Ratings Streak With Megyn Kelly on the Rise, Benghazi Still a Hot Topic
Bill O'Reilly remained the top performer across cable news, despite Kelly's advances, and 14 FNC shows continued to sit atop the cable news roster — while the only other network to see year-to-year improvement, CNN, saw a rather unexpected series perched atop its own rankings. Documentary series The Sixties stands as CNN's most-watched show of the quarter, edging pasting Anderson Cooper with an average 650,000 viewers — 186,000 of them in the key demo. After ratings spikes for the anchor's on-the-ground coverage of Ferguson, his show ranked as CNN's top show in the demo.
CNN's gains from the comparable quarter last year were modest, but they were still gains. Its 186,000 adults 18-49 in primetime (8-11 p.m.)  marked a 4 percent improvement and even outpaced MSNBC — now back in third place. MSNBC, still holding slight second-place edge in total viewers, was down 21 percent in the key demo compared to last year. Pulling just an average 150,000 adults 25-54 in primetime, it meant quarterly lows for Chris Hayes, Rachel Maddow and Lawrence O'Donnell in the key demo.
The wondrous anomaly of Shark Tank encores also continues. With the ABC reality competition in heavy off-net rotation on CBNBC, those repeats are outperforming much of cable news and ranking No. 14 in primetime where adults 25-54 are concerned — besting every telecast on MSNBC.
Third-Quarter 2014 Primetime Averages
FNC: 1,797,000 viewers, up 12 percent (313,000 adults 25-54, up 12 percent)
CNN: 555,000 viewers, up 2 percent (186,000 adults 25-54, up 4 percent)
MSNBC: 557,000 viewers, down 2 percent (150 adults 25-54, down 21 percent)
HLN: 352,000 viewers, down 4 percent (120 adults 25-54, down 12 percent)