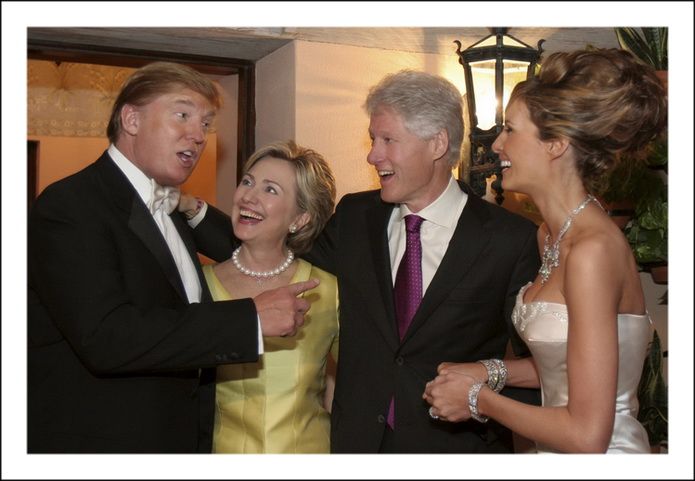 Something occurred to me. If Donald Trump is such a horribly racist xenophobic misogynist bigot… why did Hillary Clinton sit front row at his wedding in 2005?
We know why Bill was there, *wink-wink*
Just a thought.
GATEWAY PUNDIT  flashes back to a 2000 interview in The Advocate, a gay journal, noting:
Of course I would argue against this, but you get the point. Trump is a Blue Dog Democrat. Not a conservative at all.