Democrats!
Just so you know, the previous video here was a montage… the issue was that some of the montage was from other than America (one part of the montage was from Russia). So to stay in our country… here is an example. I apologize that I didn't investigate the previous montage better:
Recent Stories:
"Al Franken May Have Won His Senate Seat Through Voter Fraud" (U.S. News)
Here is a new story out of the many to add to the dust-bin of the TRULY DEPLORABLE:
Via NEWSBUSTERS:
Although I contend earnestly that the bulk (not all, but most) of the voter-fraud is Democratic, so what. If it were a majority Republican the the Democrat should want to join the Republicans in having people present an ID when they receive their ballot. Dennis Prager Makes this point to a caller:
The above below is about Chicagoland's voting fraud machine.
The Right Planet has this most recent update on voter fraud (10-26-2014)… and… can you guess which Party is involved? If you guessed Democratic you guessed right.
This is the real reason Democrats fund (with American tax money) voter I.D. in other countries, but not our own. The machine they have built depends on this fraud. At Right Planet's link there is a nice list of voter fraud stories to make the point well — that Democratic ground work IS fraudulent.
(Updated) See more at Libertarian Republican: Discovery of NC voter fraud could mean that over 1 million people "dual voted" against Romney in 2012
---
This first story comes our way via Libertarian Republican, posted today (1-14-2014), and is entitled: "Vote fraud in south Texas community — All the guilty parties are… wait for it… here it comes… DEMOCRATS!" And you will see — after this recent story, most voter fraud is committed by Democrats.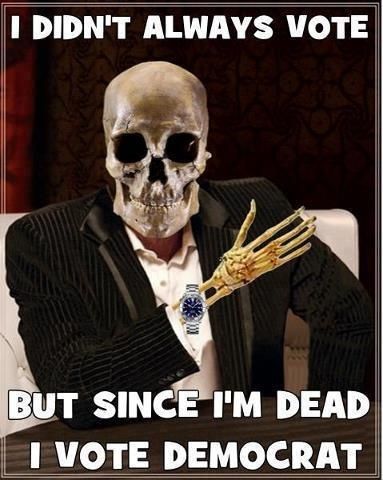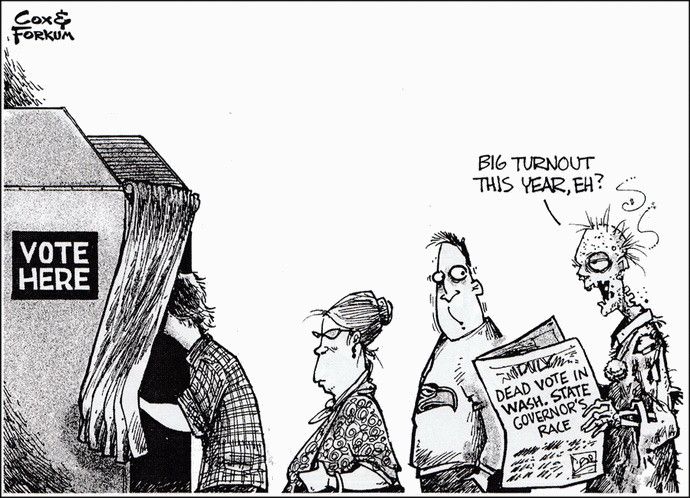 There is a wonderful book on the subject, "The Dead Always Vote Democrat: But Our Troops Don't Get to Vote," worth reading by a military man who experienced voter fraud by not having his vote counted… but dead people's are counted? Below are some examples of voter fraud and guess who the culprits are?
---
D E M O C R A T S
---
Just a few examples from the RNLA — all are Democrats or vote Democrat:
THE LIST GOES ON, but I am sure if these were Republicans doing this, my answer would be the SAME as the Democratic examples above. WE NEED VOTER I.D. OF SOME SORT (*megaphone* and some sort of *echo* effect to make the point).
It is no secret that members of our military services, veterans, and retired military personnel vote heavily Republican. It is also no secret that the party of choice among prison inmates, convicted felons, and parolees is the Democrat Party. (Birds of a feather…?) As for me, I'll take our guys and they can have theirs. (AIM)