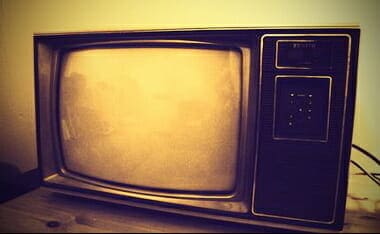 Via HotAir:
This gives a new meaning to the phrase "crotch shots," but it's not a pleasant change, as you'll see in this video from Argentina.  Last week, pro-abortion activists marched on the cathedral in San Juan de Cuyo as Catholics surrounded the building in prayer to protect it from violence.  The protesters took out their rage on the faithful, spray-painting their faces and, er, aiming lower in some cases.
(Telegraph) Falkland Islands row: Argentina's understanding of history is 'laughable' ~ Argentina's demand that David Cameron 'hand back' control of the Falkland Islands is based on a 'laughable' understanding of history, an academic has said.
…The 3000-strong population of the Falklands are overwhelmingly pro-British. The islanders are due to be asked if they want to continue to be an overseas territory of the United Kingdom at a referendum in March this year. Mr Cameron has said the UK would "respect and defend" the result of the plebiscite.
Professor Dodds said: "It will reinforce a profound sense that the wishes of the Islanders is to remain part of the UK as an overseas territory."
Dr Barry Elsby, Member of the Legislative Assembly of the Falkland Islands, told The Daily Telegraph on Wednesday night: "We are not a colony – our relationship with the United Kingdom is by choice.
"Unlike the Government of Argentina, the United Kingdom respects the right of our people to determine our own affairs, a right that is enshrined in the UN Charter and which is ignored by Argentina."…
Democrats on the wrong side of history yet again!
Falkland Islanders voted overwhelmingly to keep British rule on Monday. Reuters reported:
Residents of the Falkland Islands voted almost unanimously to stay under British rule in a referendum aimed at winning global sympathy as Argentina intensifies its sovereignty claim.

The official count on Monday showed 99.8 percent of islanders voted in favor of remaining a British Overseas Territory in the two-day poll, which was rejected by Argentina as a meaningless publicity stunt. There only three "no" votes out of about 1,500 cast.

"Surely this must be the strongest message we can get out to the world," said Roger Edwards, one of the Falklands' assembly's eight elected members.

"That we are content, that we wish to retain the status quo … with the right to determine our own future and not become a colony of Argentina."
Thanks to Gateway Pundit for the h/t:
Barack Obama snubbed America's greatest ally Great Britain to side with Argentina's left leaning President Cristina Fernandez on the Falkland Islands. Heritage released this excellent video on the situation.