(UPDATED this post with a DEER)
You can no-more change species than you can change gender/sex… sorry to break that to you. And if you are against this in society… are you a TransSpecie'ist? Are Specieaphobic?
FRONTPAGE MAGAZINE has this article about the movement:
IF BRUCE JENNER IS A WOMAN…
You see, no matter how much surgery you get… you will never become a dragon (removing ears and altering the nose), JUST LIKE a man can never become a woman through mutilating the gentiles. GAY PATRIOT notes a very funny "work-rights" issue if this person is hired, after quoting "it"
ENTER the DRAGON
And this is a point made on my TRANSGENDER PAGE, nothing these people do change their quality of life, and in most cases the suicide risk increases.
Not to be outdone, this "person" self identifies as a… wait for it… a
DEER
This story comes from NEWSBUSTERS, I add some TWEETS:
I UP YOUR CATs/WOLVEs/REPTILEs/ and DEERs WITH…
ELVES!
Here is another "trans-species" story of a man who identifies as an elf. The story is from MOONBATTERY: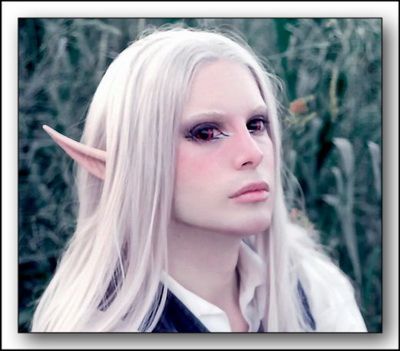 GOOD MORNING BRITAIN
Here is a recent story via THE DAILY MAIL: