This story about vaccinations and the Germans choosing yellow buttons to show they are vaccinated.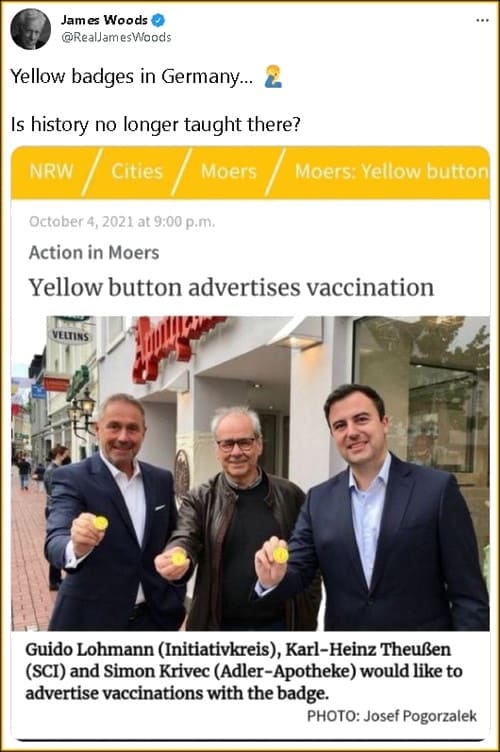 My youngest son asked why they would do that — after I noted the use of the yellow star for Jews during the Third Reich…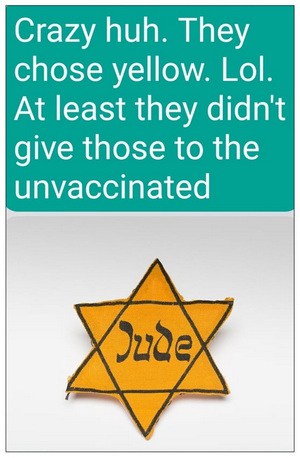 This brought me to an idea from David Mamet that answered my queries about similar subjects years ago.
I think these people think they are righting a historic wrong by choosing for themselves something meant to demean, now they have transformed it to mean good. They are doing "good works" to "save" those afflicted.