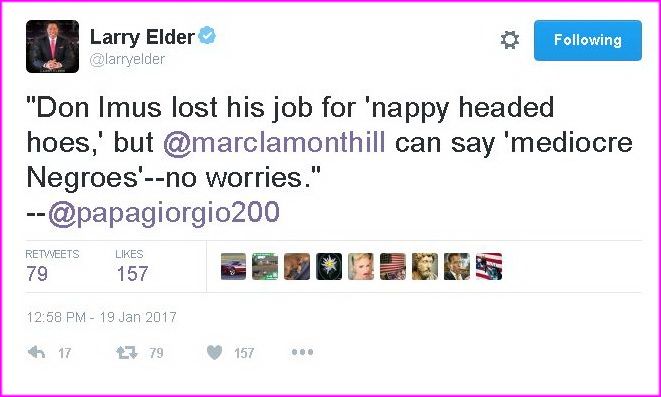 Larry Elder was inspired in the above Tweet by me passing along a comment from my YouTube channel by "The Amazing Lucas"
If Don Imus can lose his jobs for "nappy headed hoes", than this fool should be fired on the spot.
Dennis Prager slams the double-standard at CNN who touted loudly that Breitbart was anti-Semitic and gave a specific example. Prager tears down the strong assertion made in this example of David Horowitz and Bill Kristoll by highlighting Marc Lamont Hill's "Mediocre Negro" comment.