INSIDE SOURCES has a great article regarding the possible bounce in the black community towards their home team, the GOP: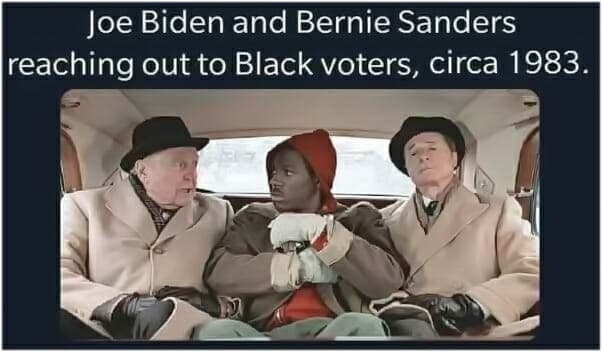 DIAMOND and SILK do discuss the ZOGBY "cold water" on the above when they quote the following:
Them: take off your MAGA hat!

Me: okay pic.twitter.com/kNBQ53T42F

— Bryson Gray (@SuriusVsVodka) December 22, 2019
What this brings to mind however, if the total lack of business sense the Democrats exhibit. To wit, "The Sage" is still on the money!
I add video to what Larry can only sample audio of (obviously because of the medium). I also add a long interview at the end with BET Founder Bob Johnson, who praised President Trump at a White House for his 401(k) Auto Portability Program. Also added is video of Democrat Bill Lockyer scolding fellow Democrats about their JUNK SPENDING. Great "Sage" commentary. ENJOY!
Here is some more COMMON SENSE news regarding the black community and their bottom line: