Net Neutrality Explained:
I have an older post with Professor Hazlett explaining the issue more in-depth, HERE
I recently watched a classic movie… 1984. And language is used as a weapon of propaganda. For instance, here are some famous quotes:
"War is Peace; Freedom is Slavery; Ignorance is Strength" | the three slogans of the English Socialist Party ("INGSOC" for short) of Oceania.
Here, you see the same language misuse used to make a point (really, a non-point):
This isn't "democracy"! The public didn't vote on it. It wasn't even "passed" per our Republic… those representatives we voted into office never voted on it.
Up is Down in la-la-land.
Here is part of John Fund's article via the ORANGE COUNTY REGISTER: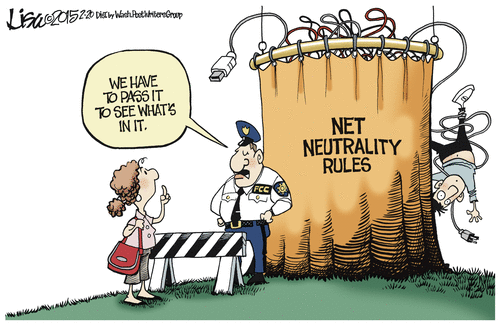 ---
Toon Break
---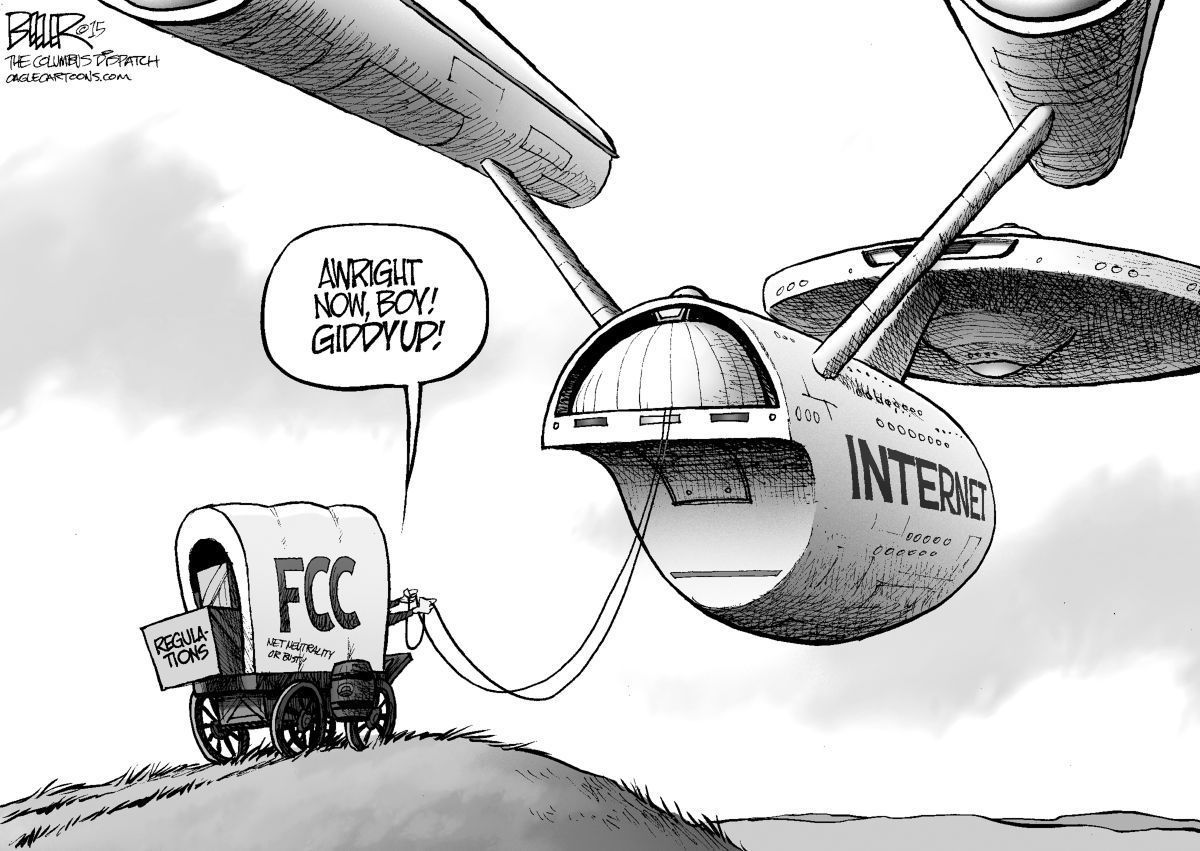 ---
WIRED MAGAZINE had a great article back in 2015… here are three of the many points it makes:
Read the five more critiques of Net Neutrality at THE DAILY WIRE:
---
More Toons
---