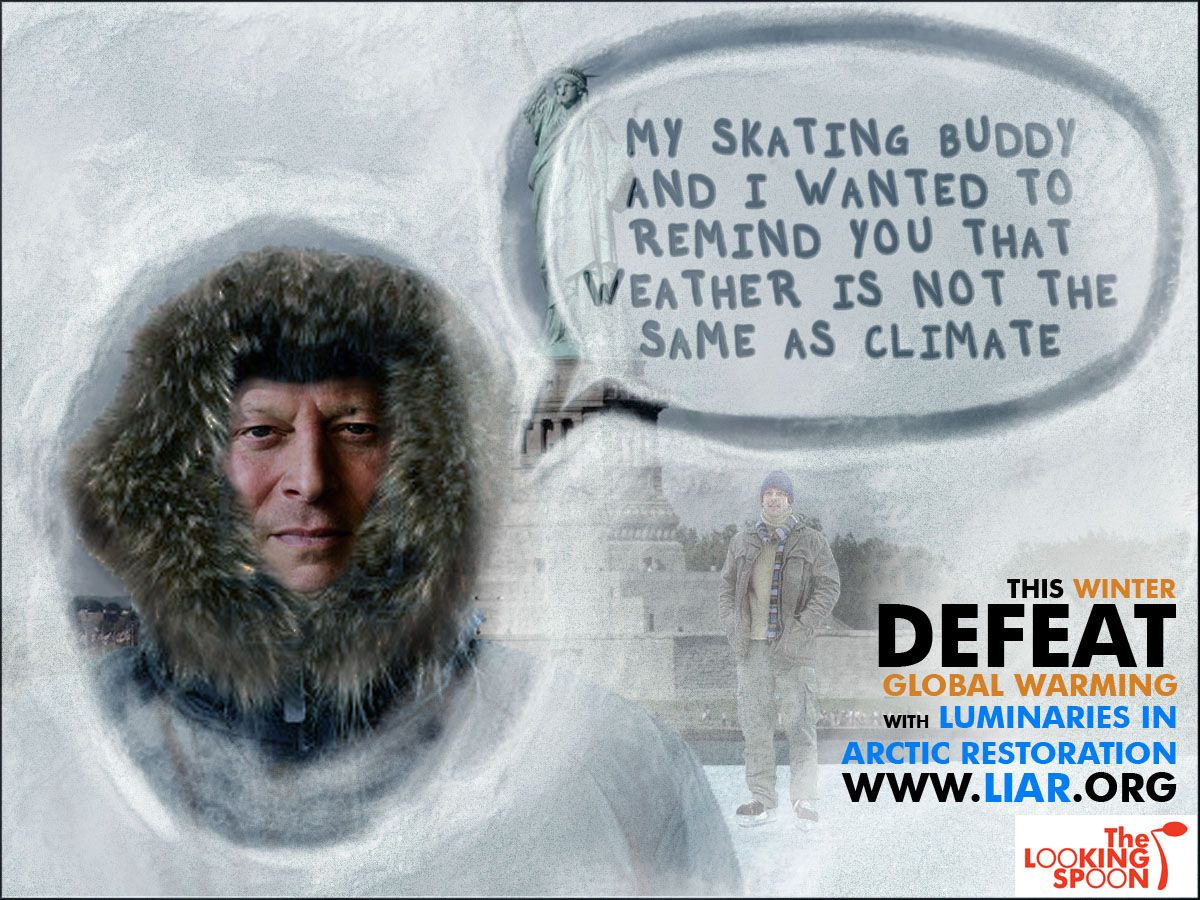 The gentleman Mr. Morano was responding to in the video below is the Director of the Sierra Club, Michael Brune. Brune made the point that receiving money from oil and gas was bad. Morano turned the tables not by arguing that oil and gas do not in fact give monies to these groups… instead he used the premise Brune put forward to his advantage:
✦ Implied premise by Brune: "It is bad to receive money from oil/gas";
✦ Morano's implied premise: "Okay, fine, if bad for 'a,' why not 'b'."
"….he's [Brune] mentioning funding by the way which I think is funny. The Sierra Club took 26 million from natural gas and Michael has the audacity to try to imply that skeptics are fossil fuel funded."
Oooops!
Here is the New York Times on the issue of the Sierra Club taking "dirty" money (see also Time Magazine's revelation on the matter):
The recent disclosure of the Sierra Club's secret acceptance of $26 million in donations from people associated with a natural gas company has revived an uncomfortable debate among environmental groups about corporate donations and transparency.
The gifts from the company, Chesapeake Energy, have drawn criticism from some environmentalists. "Sleeping with the enemy" was a comment much forwarded on Twitter posts about the undisclosed arrangement.
"Runners shouldn't smoke, priests shouldn't touch the kids, and environmentalists should never take money from polluters," John Passacantando, a former director of Greenpeace who is now an environmental consultant, said in an interview.
Yet the donations to the Sierra Club, reported by Time magazine's Ecocentric blog and a blog called Corporate Crime Reporter, have plenty of precedents. Between 2004 and 2006, the National Audubon Society accepted $2.1 million from the chemical giant Monsanto to find a strategy for ensuring the safety of waterfowl near industrial farms using pesticides, for example.
The Environmental Defense Fund was an early adopter of the partnership model, working two decades ago with McDonald's to stop using polystyrene clamshells for packaging, thus eliminating tens of thousands of tons of waste. Later it teamed with Fedex to reduce the emissions of its truck fleet. But it accepts no donations from corporate partners, its leadership says.
Here is a past encounter (January 2013) between Morano and Brune, Via Climate Depot:
---
PIERS MORGAN, HOST:
President Obama is making the fight against extreme weather part of his second term agenda. He believes that science proves it has a human cause. With me now is Marc Morano, editor in chief of ClimateDepot.com, and Michael Brune. He's the executive director of the Sierra Club.
Welcome to you both. Michael — Marc, I'll start with you. When I last spoke to you about this, we had a pretty fiery debate about it. And you were impeccably opposed to any suggestion that there's any real science to confirm global warming or genuine climate change. So rather than me get involved with this, I'm going to rest my weary voice box and let Michael tell you why there is science.
Michael, over to you.
MICHAEL BRUNE, THE SIERRA CLUB:
Sure, well, actually I don't want to waste any time on this. The science is settled. We noticed that last year we had record numbers of wildfires throughout the Mountain West, as you cited; 61 percent of the country suffered a crippling drought. We had Superstorm Sandy with 1,000-mile diameter storm hitting the east coast, flooded my parents house, caused billions of dollars worth of damage.
The reality is that extreme weather is here. Our climate has begun to be destabilized. The good news is that we can do something about it. We have solutions to the cause of climate change. And those solutions will both help keep our families safe and help our economy grow at the same time.
MORGAN:
OK. Marc, there you have it. What do you say to that?
MARC MORANO, CLIMATEDEPOT.COM:
I say you look at the peer reviewed literature. We now know a study in journal "Nature" show that there's 60 years, no trend in droughts. In fact, there was a decline in droughts in the U.S., except the most recent one in 2012, which wasn't even as big as the one in the 1950s or the 1930s.
In terms of flood, 80 to 117 [correction 127] years, there's no trend in floods. Big tornadoes are down dramatically since the 1950s — F3 or larger. And hurricanes, eight years now — the longest period without a major land falling category 3 or larger hurricane. Eight years, the longest stetch since 1900. So if you start looking at these measures —
MORGAN:
Answer me this point. You wouldn't dispute there's been increased acceleration in CO2, right?
MORANO:
No, CO2 is rising. Global temperature has now stalled for 15 or 16 years. And that is — now James Hanson of NASA has admitted at least decade of no warming, or as he said flat lining temperatures. This is an embarrassment right now.
So the whole movement has shifted to extreme storms. That's what they're trying to focus on now. Evidence is everywhere when you look for extremes. But the bottom line is we have always had extreme weather. In the 1970s, the CIA report and "Newsweek" and all the people worried about a coming Ice Age blamed extreme weather, droughts and bad weather and crop failure on global cooling. Now they have reversed and they are blaming the same phenomenon on global warming. It's very convenient.